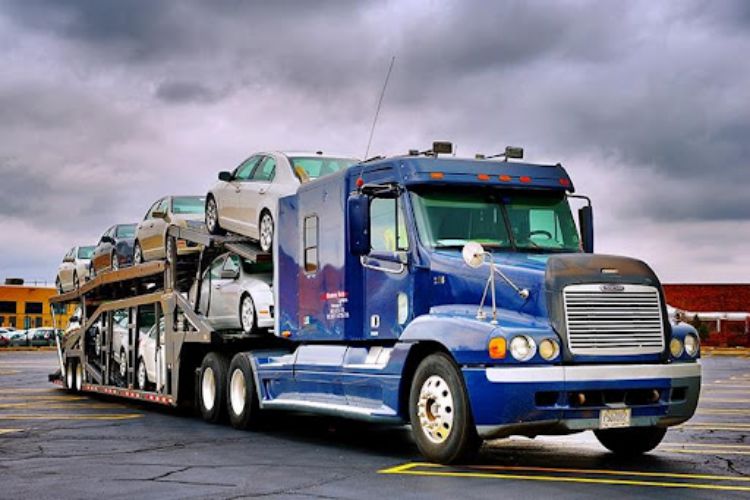 If you are planning to relocate from one state to another, you most definitely must have been thinking of how to move your belongings to your new location. One of the things that most people do not leave behind is their cars. The only reason why some people will even think of leaving their car or selling it while relocating is if the car is too old or faulty. 
Having decided to move your car with your other belongings, there are a number of questions that come to mind as regards the process. In this article, we will answer some frequently asked questions about cross-country car shipping so stay with us.  
FAQs
Question- What is the Ideal Duration of Shipping a Car across the Country?
Answer
The timeline or duration for shipping a vehicle depends on the distance, the weather, the traffic situation, and the schedule of the transporter. Ideally, a move across the country should take about 7 to 10 days all things being equal. If the final destination of the vehicle is a remote area, you should be looking at the upper limit while for moves between densely populated areas, the lower limit should be your expectation. 
What we have given you is an estimated timeline but you need to discuss with the shipper that you have chosen to know their shipping timeline. 
Question – Can I do Door to Door For Cross Country Car Shipping?
Answer 
This service is dependent on the company you are working with. If the company has branches or collaborations in every state of the country or even internationally, they can afford to offer this service. For clarity's sake, door-to-door auto transport is when a transporter picks up your vehicle from a designated address and drops it off at its destination. 
This is a very convenient option for car shipping because the client does not have to drop off the vehicle or pick it up as in the terminal-to-terminal option. If however, you are thinking of this option for your cross country car shipping, you have to know that there are factors that may make it impossible for you. These factors include narrow streets, restrictive regulations, neighborhoods with huge trees with low-hanging branches, and low overpasses. 
Some shippers try to find a way around these issues by looking for the nearest drop-off that will still be more convenient than picking up at the terminal. Bear in mind that door-to-door is more expensive than terminal-to-terminal. 
Question – What are the Factors that Affect the Cost of Cross Country Car Shipping?
Answer 
There are many things that affect the cost of moving your vehicle from one location to another and they include the following:-
Distance

– It goes without saying that the farther the destination is from the pickup location, the more expensive the cost of shipping will be as against moving across short distances. Factors that affect this include the cost of fuel, the number/cost of tolls, and the regions that are en route or the final destination. 

The Make and Model of the Vehicle

– The cost of shipping is often calculated based on the weight, size, and make of the vehicle. Heavier and larger vehicles typically need more space and infrastructure for shipping. Furthermore, luxury cars will require specialized handling and strict shipping protocols.  All these add up to the cost of auto transportation. 

The Shipping Method

– Which option you decide to go with for your vehicle shipping will also greatly impact the price.  Therefore, it is in your best interest to discuss with the shipper before you decide on the options to use. 

Season

– The time of the year also influences the cost of this and other types of transportation. The peak period is usually summer and Christmas periods. So if you can plan your car movement outside of those months, you may be able to save some money.  But if you absolutely have to move during the holidays.
Question – How Far Ahead Should I Book for My Shipment? 
Answer 
The recommended time to book is like 4 weeks before your expected date. However, if you plan to move your vehicle between May and September (which are peak periods) and then during the holidays, you need to have a 6 to 8-week head start. This is to avoid all the delays that are associated with auto transport; it's better to be early than to miss your desired delivery date. 
Conclusion 
The list of questions we have answered above is not conclusive. We therefore recommend that you take out time to consult a reliable shipper way ahead of when you are ready to ship. This will help you to get answers to all the questions that you may have and then go ahead to get the best deal for you.