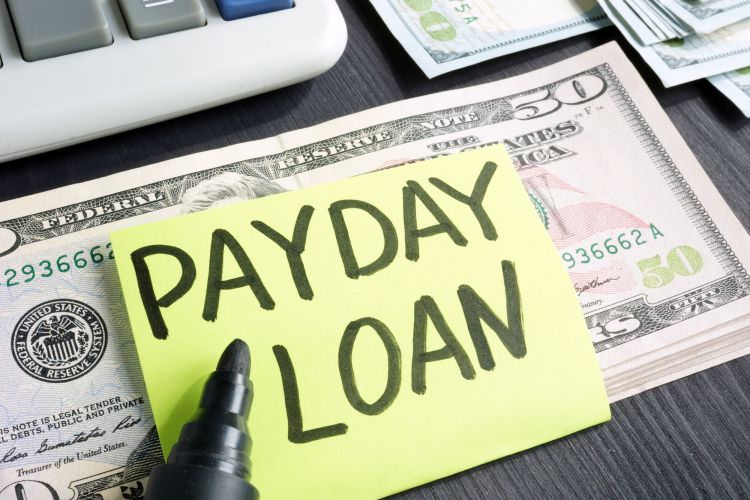 For those in urgent need of money, instant payday loans could be an alluring choice. But it's crucial to comprehend the possible consequences that these loans can have on your credit before you take one out.
This post will discuss how payday loans work, how they can impact your credit, and what you can do to minimize the negative impact. Keep on reading to learn more. 
What Are Payday Loans
Loans for paydays are short-term loans that are typically due on your next payday – generally ranging to hundreds and a few thousand dollars. 
Payday loans are often marketed to people with bad credit or who have trouble qualifying for traditional loans from formal financial institutions like banks. They're usually offered at more exorbitant interests compared to traditional loan instruments available to individuals with healthy credit. 
How Do Payday Loans Work
To get a payday loan or instant loan, you'll typically need to provide the lender with your bank account information and a paycheck stub. The lender will then deposit the loan amount into your bank account and deduct the amount of the loan, plus interest and fees, from your next paycheck.
How Can Payday Loans Affect Your Credit Status
Payday loans can affect your credit status in two main ways:
Hard inquiries:

When you apply for a payday loan, the lender will typically run a hard inquiry with the top credit bureaus to know your credit status. Hard inquiries can temporarily lower your credit health slightly.

Late payments:

If you fail to repay your payday loan on time, the lender may report your late payment to the credit bureaus. Late payments can have a significant negative impact to your credit.
How To Minimize The Negative Impact Of Payday Loans On Your Credit Health
There are a few things you can do to minimize the negative impact of payday loans on your credit status:
Only take out a payday loan if you absolutely need to. Payday loans should be a last resort. If there are other ways to get the money you need, such as borrowing from friends or family or getting a personal loan from a bank or credit union, those are better options that you should go for. 

Make sure you can afford to repay the loan on time. Before you take out a payday loan, make sure you have the money in your budget to repay it on time, plus interest and fees. If you aren't sure if you can afford to repay the loan, don't take it out.

Shop around for the best rates and terms. Not all payday loans are created equal. Compare the interest rates and fees charged by different lenders before you choose a loan provider. 

Set up a payment plan. If you're struggling to repay your payday loan, contact the lender to see if you can set up a payment plan. This will let you repay the loan over a longer time period, making it more affordable.
Alternatives To Payday Loans
If you're considering taking out a payday loan, there are a few alternatives that are better that you may want to consider:
Personal Loans:

Personal loans can be a good option for people who need to borrow more money than a payday loan can offer.

Personal loans

typically have more amenable interests and longer repayment terms than payday loans.

Cash Advances From Credit Cards:

Cash advances from credit cards can be another option for people who need quick cash. Nonetheless, it's important to note that cash advances typically have high interests akin to payday loans.

Payday Loan Consolidation Loans:

Payday loan consolidation loans can help you consolidate your payday loans into one loan with a lower interest rate – making it easier for you to repay your payday loans and boost your credit status.
How To Better Your Credit Report Score After Taking Out A Payday Loan
Say you've already exhausted all of your options, and the only option left for you is payday loans. Money is extremely tight, and you need the cash soon. Worry not; you can still take steps to better your credit health after taking out a payday loan. They include the following:
Pay your bills on time. Your payment history greatly affects your credit report score. Thus, paying all your bills promptly, including your credit card bills, utility bills, loan payments, and the like, will positively affect your credit.

Keep your use of credit to a minimum. It refers to the credit amount you're utilizing compared to your total available credit. Experts believe that your credit use should be kept at a rate lower than 30%.

Dispute any errors on your credit report. Review your credit report regularly and dispute any errors you find. 
To Conclude
Instant payday loans can be a convenient way to get quick cash, but they can also have a negative impact on your credit report. If you're considering taking out a payday loan, be sure to weigh the risks and benefits carefully. There are other loan options available, such as personal loans and cash advances from credit cards, that may be a better option for you.