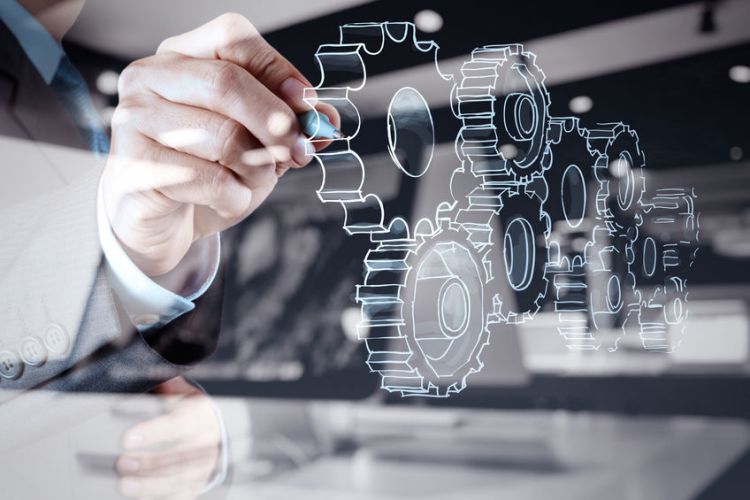 Imagine trading stocks on the Tokyo Stock Exchange, negotiating a future contract in Brazil, or discussing an investment strategy with a partner in France. The world of finance and trading is incredibly complex, and that complexity is compounded exponentially when language barriers enter the equation. That's where the crucial role of financial translation in the trading industry comes into play.
The Nuts and Bolts: What is Financial Translation?
Financial translation involves the conversion of financial documents, reports, and communications from one language to another. Accuracy is non-negotiable, whether it's a quarterly report, market analysis, or trade agreement. A single mistranslation can lead to financial loss, contractual disputes, or even regulatory penalties.
Types of Documents Involved
Financial translation covers a broad spectrum of documents, including but not limited to:
Quarterly and Annual Reports

: These are essential for investors and stakeholders to understand a company's financial health.

Market Analyses

: Documents that provide in-depth reviews of market trends, which can dictate a company's investment strategy.

Trade Agreements

: Contracts between two or more parties and can involve multiple countries. Each word matters as it can significantly affect the terms of the deal.

Balance Sheets

: Financial statements that provide a snapshot of a company's financial condition, including its assets, liabilities, and shareholders' equity.

Investment Proposals

: These are often pitched to potential investors and must be crystal clear to ensure trust and investment.
Context and Culture
Financial terminology can often be complex and highly contextual. For instance, "equity" might have different implications in different economic systems. Also, cultural nuances can impact the interpretation of financial rhetoric. A quality financial translator understands the cultural idiosyncrasies affecting financial jargon and can accurately convey these in the target language.
Why Financial Translation is Critical in the Trading Industry
Navigating the world of trading can be akin to walking through a minefield. Let's delve deeper into why it's critical for risk mitigation, regulatory compliance, and boosting investor confidence.
Risk Mitigation
Translation errors can be expensive. For instance, a mistranslation in an international trade agreement can lead to misunderstandings that might end up in a legal battle, costing both time and money.
Regulatory Compliance
Financial institutions are often subject to local laws and regulations that dictate transparency and full disclosure. Each country has its own set of rules, and multinational trading activities must comply with multiple jurisdictions simultaneously. The precise translation is essential for compliance and to avoid hefty penalties.
Boosting Investor Confidence
With accurate translation, foreign investors are more likely to trust your business information, fostering trust and enabling a smoother decision-making process. They are less likely to invest in a foreign entity if they don't fully understand that company's financial health and business model.
Key Features of Quality Financial Translation Services
When selecting a financial translation service, particularly in the high-stakes arena of the trading industry, one must consider certain non-negotiable features. 
Accuracy
With no room for error, top-notch translation services use qualified translators proficient in source and destination languages and have a finance background. This is critical because understanding the nuances of financial jargon, such as the difference between a 'hedge' and a 'swap,' can significantly impact the translated content's integrity.
Confidentiality
Since these translations often involve sensitive information, a commitment to confidentiality is essential. Quality financial translation services use robust encryption technologies to protect your documents during transit and storage.
Fast Turnaround
In the fast-paced world of trading, time is often equivalent to money. A timely translation of key documents can result in missed opportunities or financial losses. Therefore, quick and efficient service delivery is a must.
How Financial Translation Sets the Standard
ALM's Financial Translation is committed to a trifecta of essentials: accuracy, confidentiality, and timely delivery. With a global network of skilled translators with a solid financial background, they offer a service that stands out in meeting the intricate demands of the trading industry.
The Future of Financial Translation
As financial markets become increasingly interconnected, the demand for high-quality financial translation services is expected to grow. The advent of artificial intelligence and machine learning may offer new tools, but human expertise will remain indispensable.
Conclusion: The Invisible Backbone of International Trade
Financial translation may not be the first thing that comes to mind when we think of international trading, but it's often the invisible backbone supporting these complex operations. It's a symbiotic relationship where finance meets language, and global opportunities meet local expertise. 
The next time you look at a multilingual financial report or a translated trade agreement, remember the painstaking work that goes into bridging the worlds of language and finance.
By understanding its critical role and characteristics and opting for high-quality services like ALM's Financial Translation, businesses and individuals can navigate the labyrinthine corridors of international finance with ease and assurance.