When it comes to selling a property, first impressions matter. Potential buyers often make quick judgments based on the initial look and feel of a space. That's where property staging comes into play. Real estate staging, also known as property presentation, is the art of transforming an empty or outdated space into an inviting and appealing oasis that captures the imagination of potential buyers. This article will explore the power of property presentation and how it can turn an empty space into a dream home.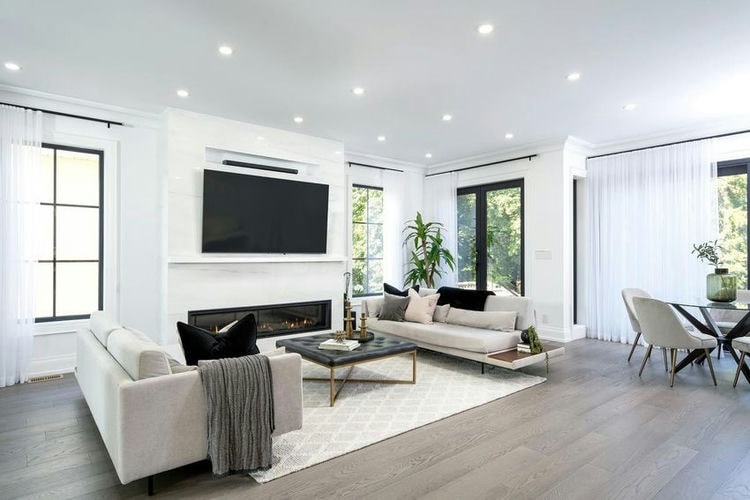 Creating the Wow Factor
The moment a potential buyer walks into a property, they should be greeted with a sense of awe. Property presentation has the ability to create that wow factor by showcasing the full potential of a space. Professional stagers have an eye for design and know exactly how to utilise the existing features of a property to enhance its appeal. From selecting the right furniture and decor to arranging the layout to maximise space and flow, it can transform an empty room into a cozy living area or a dull bedroom into a tranquil retreat.
Setting the Stage for Emotional Connection
Buying a home is not just a logical decision; it's an emotional one as well. Real estate staging has the power to evoke emotions and create a connection between potential buyers and the space they are considering. By carefully curating the ambience and atmosphere, property stagers can create an environment that allows buyers to envision themselves living in the space. Whether it's a warm and inviting family room or a luxurious master suite, it sets the stage for buyers to dream and imagine their ideal lifestyle.
Highlighting the Key Features
Every property has unique features that set it apart from others on the market. Property presentation helps to accentuate these features and make them stand out. Professional stagers know how to draw attention to these selling points, whether it's a stunning fireplace, a picturesque view, or a spacious backyard. By strategically placing furniture and accessories, they can guide the buyer's eye to the most desirable aspects of the property, leaving a lasting impression.
Creating a Sense of Flow
An essential aspect of home staging is creating a sense of flow throughout the space. Potential buyers want to envision how they would move through the property and how each room connects seamlessly with the next. Property stagers use their expertise to arrange furniture and decor in a way that enhances the flow and functionality of the space. This not only makes the property more appealing but also helps buyers visualise themselves living in it.
Appealing to the Target Market
Different properties attract different types of buyers. Estate staging considers the target market and tailors the presentation to appeal to their specific preferences. For example, if the property is likely to attract young professionals, the staging might focus on creating a modern and sleek aesthetic. On the other hand, if the target market is families, the staging may emphasise a warm and welcoming environment. By understanding the target market, property stagers can create a presentation that resonates with potential buyers and increases the chances of a successful sale.
Property staging is a powerful tool that can transform a space into a dream oasis. It has the ability to create a wow factor, evoke emotions, highlight key features, establish flow, and appeal to the target market. By investing in professional real estate staging, sellers can significantly increase the attractiveness of their property and capture the attention of potential buyers. So, if you're looking to sell your property, consider the power of property presentation and the impact it can have on the success of your sale.