All women need a piece of clothing to craft a stylish and sophisticated ensemble. A pair of trousers is one such versatile garment that has become a go-to choice for women seeking comfort and fashion-forward looks. However, it's easy for these pants to become mundane and lacking in sophistication. If you're looking to elevate your fashion game and add a touch of elegance to your outfits, you've come to the right place.
In this blog, you can explore some valuable tips and tricks on how to infuse sophistication into women's trousers, allowing you to exude confidence and style in every step.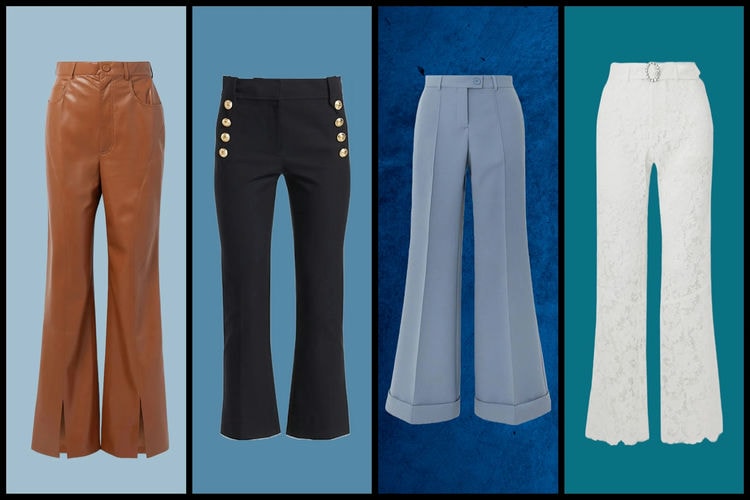 Opt for High-Quality Fabrics:
One of the key elements in achieving a sophisticated look is choosing high-quality fabrics. Invest in pants made from luxurious materials such as wool, silk, or high-quality cotton. These fabrics not only provide an elegant drape but also ensure longevity and durability. Look for pants with a substantial weight and a smooth finish to exude an air of refinement.
Embrace Tailoring and the Perfect Fit:
Nothing exudes sophistication quite like well-tailored clothing. When it comes to women's trousers, finding the perfect fit is paramount. Seek out tailored or slim-fit styles that flatter your body shape. Consider visiting a professional tailor to ensure a flawless fit, as they can customise the pants to your specific measurements. Tailoring can make a significant difference in the overall appearance of your pants, enhancing your silhouette and adding a refined touch.
Experiment with Classic Silhouettes:
To add a touch of sophistication to your pants, explore classic silhouettes that never go out of style. Wide-leg designs, for instance, offer an instant dose of elegance and grace. They elongate the legs and provide a flattering silhouette that can be dressed up or down for various occasions. Similarly, straight-leg designs with a slightly cropped length create a polished look that is both modern and refined. Opt for these timeless silhouettes to elevate your collection.
Incorporate Neutral Colors:
Neutral colours are a surefire way to inject sophistication into any outfit. Classic shades such as black, navy, grey, and camel offer a timeless appeal and can be effortlessly paired with other pieces in your wardrobe. Consider investing in a few pairs of pants in these versatile hues to create a foundation for your sophisticated ensembles. You can then easily incorporate statement pieces or accessories to add pops of colour and personality.
Add Detail with Tailored Accents:
To elevate your style game, consider adding tailored accents that exude sophistication. Look for pants with details such as pleats, pressed creases, or subtle embellishments like buttons or piping. These small touches elevate the overall look of the pants, making them appear more refined and polished. However, it's essential to strike a balance – opt for minimal embellishments to avoid overpowering the elegance of the pants.
Conclusion:
Women's trousers are a versatile wardrobe essential that can be transformed into sophisticated and stylish ensembles with a few simple adjustments. By selecting high-quality fabrics, embracing tailoring for the perfect fit, experimenting with classic silhouettes, incorporating neutral colours, and adding tailored accents, you can effortlessly elevate your fashion game. Remember, sophistication lies in the details, so pay attention to the small elements that can make a big impact. With these tips in mind, you can exude confidence and style, making a lasting impression wherever you go.