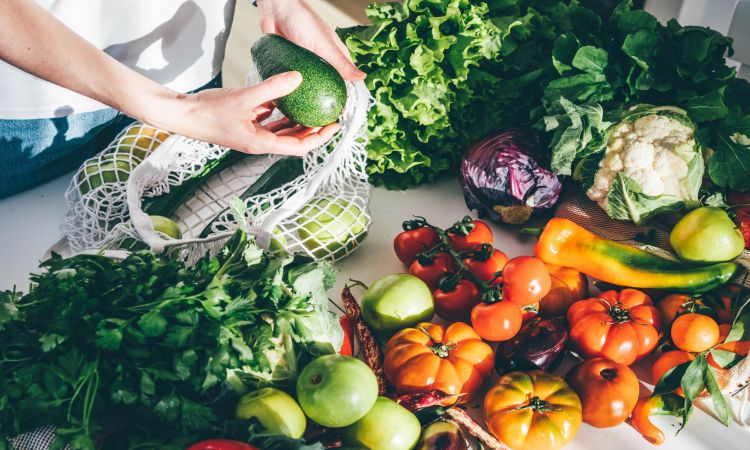 In recent years, the popularity of plant-based diets has soared, and for good reason. As individuals become more health-conscious and environmentally aware, they turn to plant-based protein sources to fuel their bodies and support their active lifestyles. This shift towards plant-based protein has also caught the attention of athletes and fitness enthusiasts, who are discovering its numerous advantages in terms of performance enhancement and post-workout recovery. This article will explore the benefits of plant based protein and how it can help you optimize your athletic performance and promote efficient recovery.
The Power of Plant-Based Protein
1. Plant-Based Protein: A Complete Package
Diverse Amino Acid Profile: Unlike some animal-based protein sources, plant-based proteins offer a wide range of essential amino acids, making them an all-rounder protein source. This is crucial for muscle repair and growth.
Digestive Ease: Plant-based protein is often easier to digest than animal-based protein, reducing the risk of gastrointestinal discomfort during intense physical activity.
Reduced Inflammation: Plant-based proteins have been associated with lower levels of inflammation, which is beneficial for athletes aiming to minimize exercise-induced muscle damage.
2. Boosting Performance with Plant-Based Protein
Enhanced Endurance: Plant-based proteins provide a sustainable energy source, ensuring a steady release of nutrients to support long-duration activities such as distance running or cycling.
Improved Oxygen Utilization: Some plant-based proteins, such as spirulina and chlorella, contain high levels of iron and chlorophyll, which can enhance oxygen-carrying capacity, improving endurance and overall performance.
Speedy Recovery: Plant-based proteins facilitate faster recovery by reducing exercise-induced muscle damage and inflammation. This allows athletes to train more frequently and with greater intensity.
Plant-Based Protein Sources for Optimal Performance
1. Legumes:
Lentils, chickpeas, and black beans are excellent plant-based protein sources. They also offer a substantial amount of dietary fiber, aiding digestion and promoting satiety.
2. Quinoa:
This is a great source of protein and essential amino acids. Quinoa is easily digestible and can be incorporated into various meals like salads, stir-fries, and breakfast bowls.
3. Nuts and Seeds:
Almonds, chia seeds, hemp seeds, and pumpkin seeds are power-packed with protein, healthy fats, and antioxidants. They make convenient and nutritious snacks, adding a delicious crunch to your diet.
4. Soy Products:
Tofu, tempeh, and edamame are protein sources derived from soybeans. They are versatile ingredients that can be used in various dishes, from stir-fries to smoothies.
Recovery Strategies with Plant-Based Protein
1. Post-Workout Smoothies:
Blend together a combination of plant-based protein powder, fruits, leafy greens, and nut milk to create a refreshing and nutrient-dense recovery smoothie. This will replenish glycogen stores and support muscle repair.
2. Protein-Packed Meals:
Plan your meals around plant-based protein sources, combining them with whole grains and abundant colorful vegetables. This ensures you obtain a diverse array of nutrients to aid in recovery.
3. Snack Smart:
Keep protein-rich snacks readily available, such as roasted chickpeas, trail mix, or protein bars made from plant-based ingredients. These snacks will help bridge the gap between meals and provide sustained energy.
Conclusion
There are various benefits of plant-based protein for athletes and fitness enthusiasts. The complete amino acid profile, ease of digestion, reduced inflammation, and improved performance and recovery are just a few reasons why more people are choosing to fuel their bodies with plant-based protein sources. Incorporating legumes, quinoa, nuts, seeds, and soy products into your diet and implementing smart recovery strategies can optimize your athletic performance and promote efficient post-workout recovery. Embrace the power of plant-based protein and discover a new level of vitality and strength within your active lifestyle.