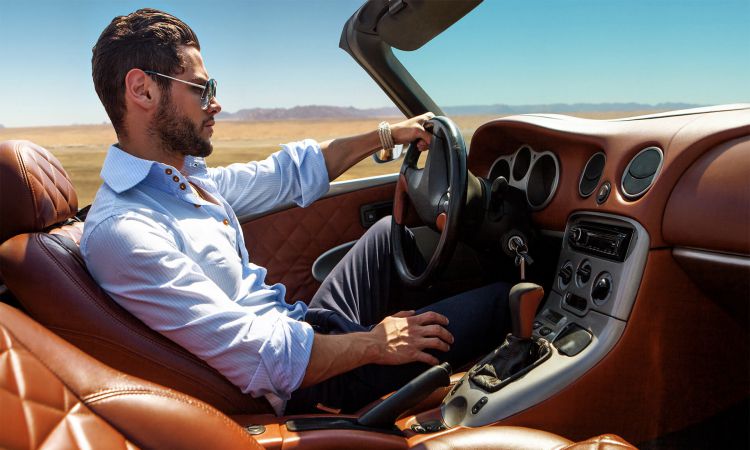 There is just something about the power and energy of a well-crafted machine that draws the eye. You don't even need to like cars or be an auto-head to appreciate the stunning design and craftsmanship of a luxury vehicle. They're unique, they're beautiful, and they perform beautifully.
If you love cars and have always dreamed of owning your very own, then you deserve to see that dream come true. There are so many ways you can acquire such a luxury vehicle as well, to the point where you can easily make it a goal so long as you can save up just a little per month. Not everyone can buy a luxury vehicle new, no, but second-hand and restoration projects have made it a far more achievable dream than you may think.
Whether you're in the market for something new or for whatever you can afford, this guide will help you understand all those important bits of information you'll want to keep stored in your head before buying your first luxury vehicle.
Research
You need to know when you've come across a good deal. To do this, you need to know the average prices for your dream luxury vehicle new, used, and the cost to restore. Knowledge is always power, and when it comes to acquiring your own luxury vehicle, it's step one. Chances are, you need to know this information in advance so that you can start saving up for the down deposit.
Buying New, Used, Renting, or Restoring
You can buy this luxury vehicle new, save by buying it used, find a vintage model and restore it, or you can rent it out. When it comes to the most accessible option, renting is actually a good go-to. This is a great option, particularly for those who always want the newest model.
Find a Trusted Repair Center
Your local garage won't be able to cater to the luxury vehicle market. There are simply too many variables, special components, and steps needed to take. That's why you'll need to have access to an exotic vehicle servicing center. For European brands, like the Porsche, for example, you'll need to take your vehicle to the European Exotic Center in Tampa, Florida to get it serviced. Go to their site or have a chat with a representative to understand more about the running and maintenance costs you'll be looking at once you finally make the leap.
Finding Your Dream Car
Unless you want the latest model, it can actually be a bit tricky finding your dream car. Luxury vehicles are fewer in number than their everyday brand alternatives, which can make finding them on the second-hand market difficult. This is particularly true for those looking for a specific year.
That's why patience is so important. The worst-case scenario, while you wait, is that you save up more for the down deposit or towards maintenance costs. The reward is finding your dream car at a great rate. To find the perfect model, subscribe to sellers' pages and stay in the loop of the luxury vehicle community so you can pounce on your dream model when it comes up.