Graduation is a milestone worth celebrating and rightly so! For children and parents alike, it's a time of pride, accomplishment, and transition into a new chapter. To make this special occasion memorable, it's important to plan a celebration that captures the essence of the graduate's journey and allows them to celebrate in style! Below we explore tips and ideas to help you create a celebration that will be cherished for a lifetime.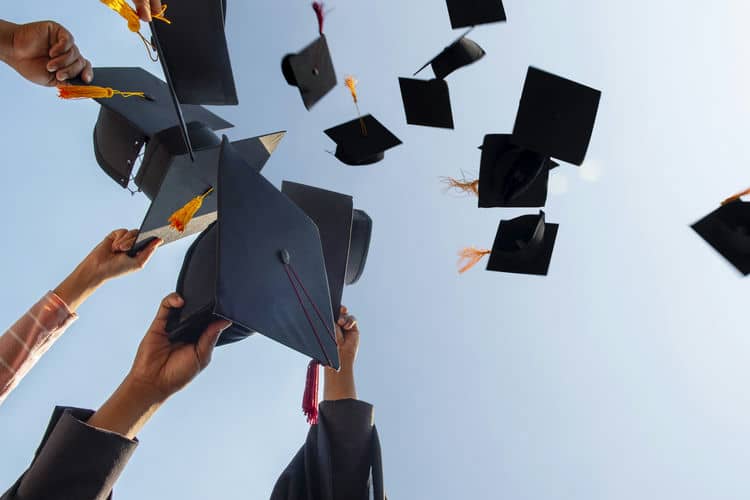 Creating a Unique Experience
Graduation ceremonies are often quite lengthy, formal, and traditional. If the graduate is a Millennial or Gen Z, they aren't likely to resonate with, or connect to, a traditional format. This is why it's important to create a unique experience for the individual. They've worked so hard to get to this point, and they deserve to be celebrated in a way they'd enjoy!
Bear this in mind when planning the celebration, choosing foods, drinks, games, and other unique elements that will make the event memorable for the graduate and their friends and family. This can also include personalized speeches from family and close friends, sharing heartfelt stories and sharing the love. Just don't forget a video recorder and tissues!
Celebrating the Journey Through Decor
One of the key aspects of creating a memorable graduation celebration is personalizing the decor. Start by incorporating elements that reflect the journey that your loved one has gone through to get where they are today, and their achievements leading up to graduation. You may want to display a photo collage showcasing memorable moments from school and college.
You could also use the school colors as a theme for the decor, with items such as banners, balloons, and table settings. A memory wall or memory book is another great idea, where guests can leave messages and well-wishes for the graduate.
Hiring a Professional Photographer
Hiring a professional photographer is recommended for special moments such as graduation, as it allows everyone to enjoy the moment without thinking about taking photos. A professional can take photos of emotional moments, and they will ensure that everyone gets a photo with the graduate. They will also work on candid shots.
With a professional at hand, you can be sure you'll get beautiful photos to cherish for a lifetime and still be able to remain fully present in the celebrations.
Serving a Personalized Menu
It's a good idea to serve some sort of food at your graduation celebration. When choosing what type of food you'll serve, consider the time of the event, the guests, and the graduate's favorite dishes or cuisine. If you want something a little bit different, consider having alcohol-infused ice cream made, which is a unique and fun idea for a graduation celebration.
A graduation is a significant milestone and creating a memorable celebration is a beautiful way to honor the graduate's achievements. By adding the right decor, creating a tailored and unique experience, hiring a professional photographer, and personalizing the menu, you can create graduation memories that will last a lifetime.