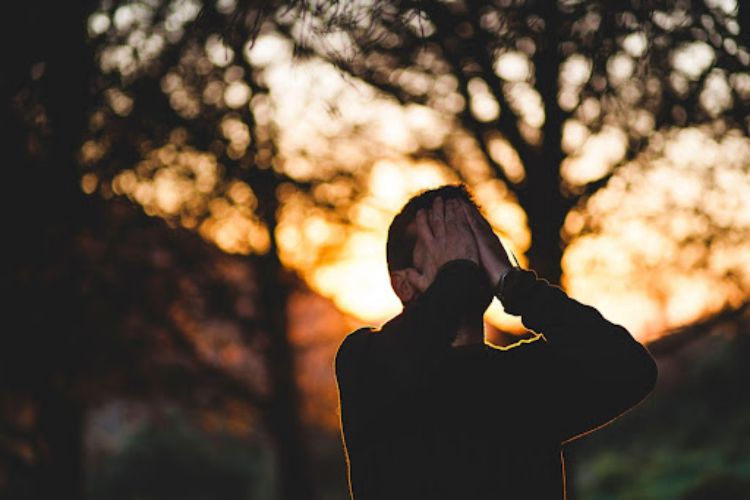 There is an old saying that nature has all the solutions and answers. In contrast, some may consider this statement as superstitious or overly philosophical. Nature and natural therapy have been known to augment the healing process of a person. 
It is important to note that while Vagus Nerve and outdoor activities help PTSD and can benefit individuals, it cannot be a standalone treatment for PTSD. This is because the effectiveness of any therapy varies from person to person. So let's dive a bit deeper, shall we?
What Is The Vagus Nerve? 
The Vagus Nerve is the longest nerve in the nervous system of the human body. Somewhere between 75-80% of a body's parasympathetic nervous system connections come from this nerve. To give you an idea, here are some of the things the Vagus Nerve controls:
Heart Rate

Cardiovascular Regulation

Parasympathetic Nervous System: The part of the system that controls the "rest or digest" function.

Breathing

Reflexes: coughing, sneezing, etc., to even "fight or flight" responses.
What Is VNS? How Does It Work?
VNS, or Vagal Nerve Stimulation, is a method of stimulating the vagus nerve by sending electrical signals with the intent of improving vagal tone.
It is FDA-approved for treating treatment-resistant depression, epilepsy, migraines, obesity, Alzheimer's disease, etc.  
There are mainly two forms of VNS, they are:
Invasive: In invasive VNS, a device is surgically implanted on top of the chest and just under the skin. However, this invasive method comes with the risk of infection at the place of surgery, vocal cord paralysis, difficulty in breathing, etc.
Non-Invasive: The non-invasive form of VNS involves placing an electrode on the ear of the individual that sends electrical signals to stimulate the vagus nerve. 
It is to be noted that the non-invasive method has proven to be just as effective as the invasive method. If you want one for yourself, click here to buy now.
What Is PTSD? How Does PTSD Affect The Body And Mind?
The term PTSD stands for Post-Traumatic Stress Disorder. It is a mental condition that individuals who experience trauma or a traumatic event suffer from after the traumatic event has ended.
Individuals suffering from PTSD usually have some common symptoms:
Insomnia, Sleep Disturbances, and Nightmares

Flashbacks and glimpses

Hyperarousal: feeling edgy, irritable, hyper-alertness, etc.

Weakened Immunity and Immune System.

Elevated Heart Rate and Blood Pressure.

Depression and Emotional Numbness.
PTSD is a direct indicator of poor Vagal Tone. So with the improvement of the vagal tone, it is possible to cure and alleviate the symptoms of PTSD in individuals suffering from it.
What Is Vagal Tone? Does VNS Improve Vagal Tone?
Vagal Tone is a term used to describe how well the Vagus Nerve of a person is functioning at the moment. So the better the Vagal Tone, the better the Vagus Nerve performs.
An important thing to note here is that there is no definite baseline or scale to show high or low vagal tones. However, HRV or heart rate variability is a metric for vagal tone.
Having a low vagal tone is often associated with PTSD, anxiety, and depression. This is where VNS or Vagal Nerve Stimulation plays its part because Vagal Nerve Stimulation Improves Vagal Tone. So yes, VNS can help individuals with PTSD by improving their Vagal Tone.
How Do Outdoor Activities Help People With PTSD?
Outdoor activities can be a great way of helping people with PTSD as it's a natural way of healing. The thing is, outdoor activities are a lot like natural therapy.
For example, according to a study conducted by Berkeley, 72 Military Vets and 52 teens were taken on rafting sessions. And after a week of rafting, the studies showed an avg of 29% reduction in PTSD symptoms, 21% reduction in stress, and 10% enhanced social relationships.
Another interesting thing that happened was those who were on the same rafting team experienced similar benefits. This means it is contagious!
Healing PTSD Through Nature Therapy 
Nature therapy is known by many names; green therapy, ecotherapy, and forest therapy are just a few of those names.
But what is this Nature therapy all about? Well, Nature therapy is all about connecting individuals with the great outdoors or nature. This connection is made by performing exercises, meditation, and activities either in a group or individually. And the main focus of these activities is to promote mental and physical health and recharge your batteries naturally.
But there are certain things to note here:
First of all, the setting of the environment is crucial as it influences the participants and the overall outcome of the therapy directly.

It should promote a feeling of freedom.

For people with PTSD and mental health disorders, there should be a refuge, and the environment should be serene and peaceful.

It is all about improving one's self-esteem and self-worth.
Most importantly, one thing you all should keep in mind is that the process of recovery and improvement with nature-based therapy is directly influenced by the connection between the patient and their connection with nature. This connection is defined by how strongly those patients feel they are connected to nature.
So the process of recovery varies between each and every patient.
What Are Some Common Forms of Nature Therapy?
Some common forms of nature therapy are:
Adventure therapy

Wilderness therapy

Interaction with animals

Meditation

Sports and outdoor games

Smellscape

Soundscape

Arts and Crafts

Shinrin-yoku, meaning "Immersing oneself in nature, using one's senses"
Conclusion
PTSD is not something to be taken lightly. People with PTSD deserve and require a substantial amount of support to recover fully. 
If you know someone with PTSD, make sure to reach out to them and recommend VNS and nature therapy, as it can truly help them recover and be their best version. And lastly, whether you have PTSD or not, connecting with nature is always a good decision, as it helps improve your quality of life and health.