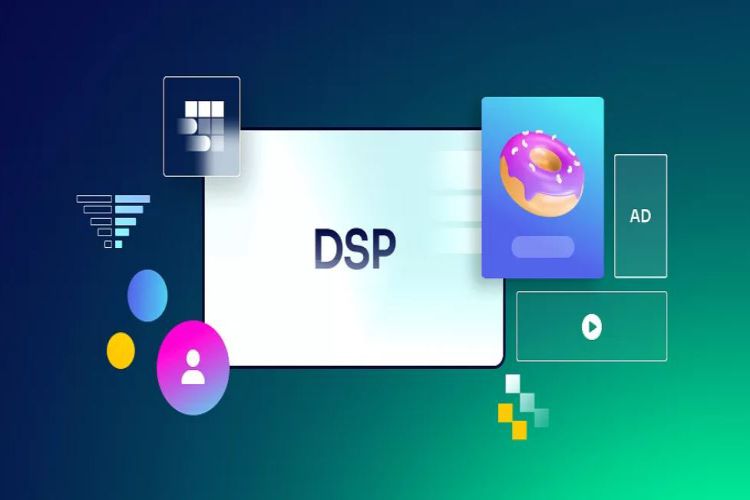 A demand-side platform (DSP) is a programmatic advertising solution that allows you to buy digital ads through a single platform. DSPs revolutionized how digital advertisers reach their target audiences, allowing them to improve targeting accuracy and optimize campaigns quickly and efficiently.
The beauty of DSPs lies in the ability to understand user segmentation. By leveraging data from multiple sources, such as search engine queries or social media activity, DSPs can accurately determine which users are most likely to engage with an ad.
This is precisely what allows advertisers to pinpoint their target audiences and deliver personalized messages that resonate with the desired demographic.
What makes DSP advertising so special?
DSP advertising is unique because it allows advertisers to identify potential customers based on their interests, demographics, and buying behavior. By utilizing powerful algorithms and data points, DSPs are able to accurately target audiences that are most likely to engage with ads and convert into paying customers.
Moreover, DSP advertising is incredibly cost-effective since it eliminates the need for manual media buying and optimization. This allows marketers to set up their campaigns quickly, optimize them based on performance metrics, and adjust parameters as needed.
Aside from audience targeting and optimization, the entire process is automated. The entire bidding process happens in milliseconds, making it one of the most efficient ways to reach target audiences.
7 Ways to Target Your Buyers With DSP Advertising
There are several ways businesses target their customers with DSP advertising. Here are 5 of the most effective:
1. Geo-Targeting
Geo-targeting is one of the most fundamental and effective targeting methods available on DSPs. This technique allows you to target your ads to potential buyers based on their geographical location.
Whether you want to target by country, city, or even neighborhood, geo-targeting makes it possible. If your business only sells to customers in the U.S., for instance, there's no point in displaying your ads to users in Europe. With geo-targeting, you can ensure your ads are seen by the right people in the right places, thereby maximizing your advertising budget and ROI.
2. Behavioral Targeting
Behavioral targeting involves delivering ads to users based on their online behavior, such as the websites they visit, the content they view, or the searches they conduct. This method can be highly effective for reaching potential buyers who have already shown interest in products or services similar to yours.
Companies track their audience's behavior using cookies, which contain data about their browsing habits. DSPs can then use this data to determine which users are more likely to engage with an ad and put those ads in front of them.
3. Contextual Targeting
Contextual targeting displays ads on websites that contain content related to your products or services. To illustrate, if you specialize in fitness equipment, your ads could be placed on health and fitness blogs or forums. This strategy ensures your ads are seen by users who are likely to be interested in what you're selling, and it keeps advertising costs down because it entails higher engagement.
To segment buyers contextually, you have to ensure your ads are displayed on the right websites. Fortunately, DSPs allow you to pick and choose which websites your ads appear on, giving you full control over where and how they're displayed.
4. Retargeting
Retargeting involves displaying ads to users who have already visited your website or viewed your products. It is highly effective because it allows you to capture the attention of potential buyers who are already familiar with your brand.
DSPs make it easy to retarget users by tracking their browsing history and putting relevant ads in front of them on other websites or platforms. This method is especially helpful for reminding users about products or services they have shown interest in previously.
5. Demographic Targeting
Demographic targeting lets you target your ads based on your audience members' personal identifiers like age, gender, income level, education, and other characteristics. This type of targeting can be incredibly effective for reaching users who are most likely to engage with your ads and convert into paying customers.
Targeting viewers based on demographics can be particularly useful for businesses like fashion brands or beauty products, whose target audiences are heavily determined by age and/or gender. Using a combination of demographic data points, DSPs can ensure the right people see your ads in the right places.
6. Device/Browser Targeting
With device targeting, you can choose to display your ads on specific types of devices, such as smartphones, tablets, or desktop computers. It's an effective way to reach potential buyers who use a device your product requires to run (e.g., an iPhone app that doesn't have an Android-supported version).
Browser targeting works the same but for companies selling a web app, extension, or other browser-based product.
Final Thoughts
DSP advertising offers a unique opportunity for businesses to reach potential buyers with targeted ads. By leveraging data from multiple sources, DSPs can accurately identify desired audiences and optimize campaigns for maximum efficiency.
The key is to take full advantage of the tools available on DSPs to identify and target your potential customers as effectively as possible. With the right strategy in place, you can maximize your advertising budget and drive more conversions.