When it comes to finding a new apartment, many people turn to well-known listing websites and real estate agents. However, some of the best apartment opportunities may not be listed on these platforms. Off-market apartments, also known as hidden gems, can offer unique advantages and opportunities for renters. In this guide, we'll explore strategies for discovering off-market apartments and how to secure your dream home.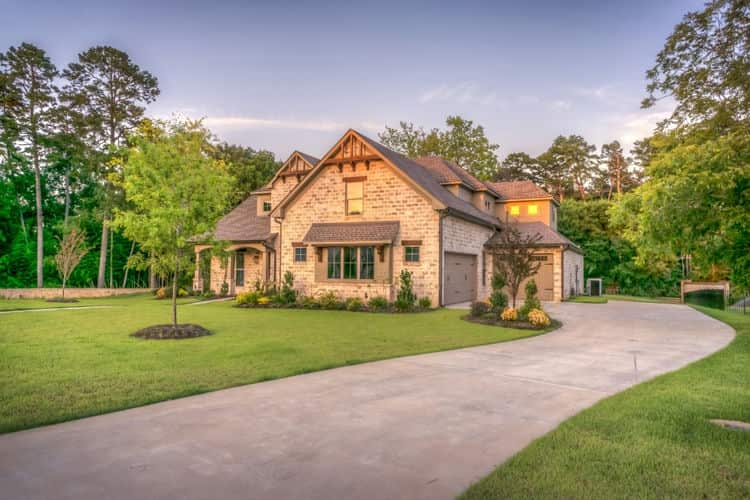 What Are Off-Market Apartments?
Off-market apartments are properties that are not publicly listed on popular real estate websites or in the Multiple Listing Service (MLS). These hidden gems are often available for rent or sale, but their availability is not widely advertised. There are several reasons why a property might be off-market:
Privacy: Some homeowners or landlords prefer to keep their listings private to avoid a flood of inquiries and maintain a sense of privacy.
Exclusive Sales: In some cases, properties are exclusively marketed to a select group of potential buyers or renters before being listed publicly.
Pre-Market Opportunities: Off-market properties can provide an advantage for both buyers and renters, allowing them to explore options before they become widely available.
Strategies for Discovering Off-Market Apartments:
1. Leverage Your Network
One of the most effective ways to find off-market apartments is through your personal and professional network. Let friends, family, colleagues, and acquaintances know that you're in the market for a new apartment. You never know who might have insider information about available properties.
2. Real Estate Agents
Experienced real estate agents often have access to off-market listings. Consider working with a local real estate agent who specializes in rental properties. They may have exclusive insights and connections to off-market opportunities.
3. Property Management Companies
Contact property management companies in your desired area. These companies often manage a portfolio of rental properties and may have unlisted apartments available for rent. Express your interest in off-market options.
4. Online Forums and Social Media
Join online forums, community groups, and social media platforms focused on real estate in your target area. These platforms can be a valuable source of information about off-market listings, as some property owners and agents share exclusive opportunities with the community.
5. Local Newspapers and Magazines
Check local newspapers and magazines for real estate advertisements. Sometimes, property owners opt for print advertising rather than online listings, especially for unique or high-end apartments.
6. Drive or Walk Around
Exploring your desired neighborhood in person can be a proactive way to discover off-market apartments. Keep an eye out for "For Rent" signs, as some landlords may choose to advertise through traditional signage rather than online listings.
7. Property Auctions
Property auctions can be a treasure trove of off-market opportunities. Attend local property auctions or browse online auction platforms for apartments available for rent.
8. Networking Events
Attend real estate networking events, open houses, and property-related seminars in your area. These events provide an excellent opportunity to connect with property owners, real estate agents, and industry professionals who may have inside information about off-market listings.
9. Build a Rapport with Property Owners
If you have a specific neighborhood or building in mind, consider reaching out to property owners directly. Express your interest in renting and inquire about any unlisted or upcoming vacancies.
Securing an Off-Market Apartment:
Once you've identified an off-market apartment, here are some tips for securing it:
1. Be Prepared
Have all necessary documentation ready, including proof of income, rental references, and a completed rental application. Being prepared shows your commitment and makes you a more attractive tenant.
2. Act Quickly
Off-market opportunities tend to move fast, so be ready to make a decision quickly if you find a property that suits your needs.
3. Negotiate Thoughtfully
Since off-market listings may not have as much competition, you may have more room for negotiation when it comes to rent, lease terms, or other conditions.
4. Maintain a Good Relationship
Building a positive relationship with property owners, real estate agents, and property managers can lead to future off-market opportunities and a more pleasant renting experience.
Final Thoughts: The Power of Off-Market Apartments
The most efficient way to find houses available in your neighborhood is to simply type houses for rent near me into one of the popular real estate websites, such as Zumper or Apartments.com. However, don't limit your apartment search to just these platforms. Exploring off-market apartments can open doors to unique and exclusive rental opportunities that may not be available through conventional listings.
By leveraging your network, working with real estate agents, and staying active in local real estate communities, you can increase your chances of discovering these hidden gems. When you find the perfect off-market apartment, act quickly, and approach the process with enthusiasm, as it can lead to securing your dream home in a competitive rental market.