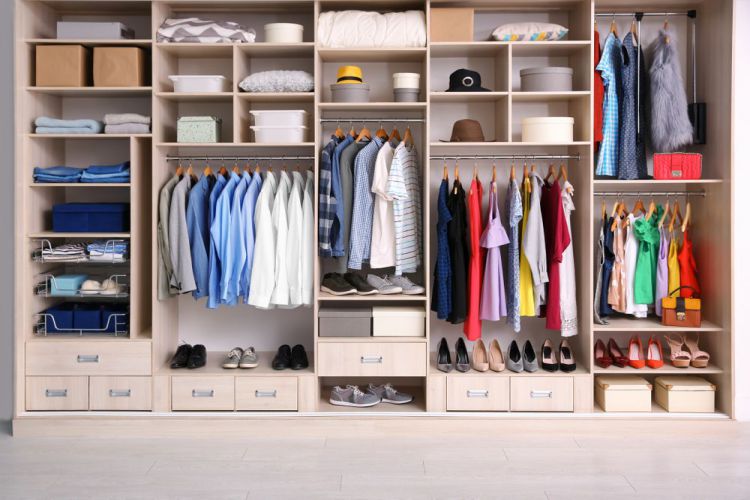 As urban spaces continue to evolve, the demand for efficient storage solutions has gone up. There's a lot of stress that comes from mess and clutter because of insufficient wardrobe. That is why a custom wardrobe becomes not just a luxury but a necessity. Custom wardrobes aren't just about maximizing space; they've tailored solutions to your storage needs. 
Melbourne custom wardrobe specialists can help elevate the functionality of homes through their expertise in crafting custom cabinets. Wardrobe specialists build creative wardrobe storage solutions that maximize any space. They will take you through all custom wardrobe design options. In this post, let's find out how to find the perfect wardrobe specialist for your home.
Best Qualities of Wardrobe Specialist To Look For
When seeking wardrobe design expertise, there are crucial considerations. The right specialist should possess a keen understanding of individual needs.  A professional and qualified specialist ensures custom wardrobes are aligned with the lifestyle and preferences of every homeowner. Attention to detail, creativity, and a track record of successful projects are key indicators of a reliable wardrobe of Melbourne professionals. Here are the other important things to look for: 
Expertise in Wardrobe Design:

  Choose a specialist with a proven track record in creating functional and stylish wardrobes.

Tailored Solutions:

  Look for professionals who understand the importance of customizing wardrobes. A skilled specialist listens attentively to your requirements so that the final design aligns seamlessly with your lifestyle.

Attention to Detail:

A reliable wardrobe specialist pays meticulous attention to every detail, ensuring a flawless and well-executed design.

Creativity:

Seeking out professionals who bring creative flair to their designs is a big must. As they provide innovative solutions to maximize space and aesthetics.

Client Testimonials:

You can consider specialists with positive client feedback. Positive reviews showcase their ability to deliver the task at hand and meet client expectations.

Timely Project Completion:

Reliability is key. Opt for professionals known for completing projects within agreed-upon timelines without compromising quality.

Transparent Communication:

Effective communication is also important. Choose a wardrobe specialist who keeps clients informed throughout the design and installation process.

Versatility:

Look for professionals capable of working with various styles and sizes of spaces. A specialist thinks innovatively about space utilisation which showcases versatility in wardrobe design expertise.

Problem-Solving Skills:

A skilled wardrobe specialist can navigate challenges and find practical solutions to ensure the successful realization of the custom wardrobe project.
Choosing a Wardrobe Pro: Why Experience Matters
When it comes to choosing wardrobe designers, experience stands out as a pivotal factor. The role of experienced wardrobe designers goes beyond mere familiarity with design trends. It encompasses an understanding of spatial dynamics, material intricacies, and the diverse needs of clients.
Experienced wardrobe designers bring the following advantages to the table:
In-Depth Knowledge

Adaptability

Client-Centric Approach

Efficiency in Execution
Looking at Past Work
When seeking wardrobe specialists, looking into their portfolio is a critical step in the decision-making process. A portfolio serves as a visual testament to a designer's capabilities. By reviewing past projects, you gain insights into their design style and overall craftsmanship. Checking out some wardrobe design portfolios in Melbourne ensures that your custom wardrobe project is in capable hands, This promises a harmonious blend of functionality and style.
Your Style, Your Way
Tailor-made solutions are the hallmark of exceptional wardrobe design. It's essential to find someone who can create a wardrobe tailored just for you. Custom wardrobe design means they plan and build solutions that perfectly fit your needs. In Melbourne, bespoke wardrobes provide a personalized touch to your space, combining style and practicality.

Considerations for custom wardrobe design include ensuring every bit of space is used well for ample storage without sacrificing style. Choosing materials that align with your style is a crucial consideration. A skilled wardrobe designer guides you through material options, ensuring that the chosen elements reflect your style and stand the test of time. They make sure the wardrobe's design, colors, and finishing touches go well with your home's overall look.
Client Testimonials
Client testimonials give you real insights. They share real experiences and insights which helps you understand what to expect. Good feedback shows the specialist's work is reliable and of high quality.  Whereas, any negative feedback reveals how a specialist handles challenges and strives to keep clients satisfied. Melbourne wardrobe specialist reviews and testimonials serve as a valuable resource during your research phase. They aid in forming a well-rounded understanding of a specialist's strengths and potential areas for improvement.
Planning Your Wardrobe Budget
When delving into Melbourne wardrobe design, it's crucial to grasp both the costs and the value associated with the services. Understanding Melbourne wardrobe design costs is essential for budget-conscious individuals. Look for budget-friendly options that align with your financial plan while ensuring that you receive substantial value for your investment.
Making the Decision: Final Steps
To ensure you make the right decision in choosing the best Melbourne wardrobe designer, follow a systematic approach. Begin by researching potential designers whose styles align with your vision. Create a shortlist for further consideration. Clarify the expected timeline for the wardrobe design project, ensuring alignment with your schedule and expectations. Before finalizing your choice, thoroughly review and understand any contractual agreements, ensuring comprehensive coverage of all project aspects.
Wrapping Up Your Wardrobe Designer Hunt
Choosing Melbourne's top wardrobe design experts involves prioritizing experience, exploring customization options, and considering client testimonials and budgets. For a reliable choice, KIND Kitchens stands out as a notable specialist in this field.  With many branches across Melbourne, they can cater to a wide audience. Browse their website and explore their products and services for your custom wardrobe.