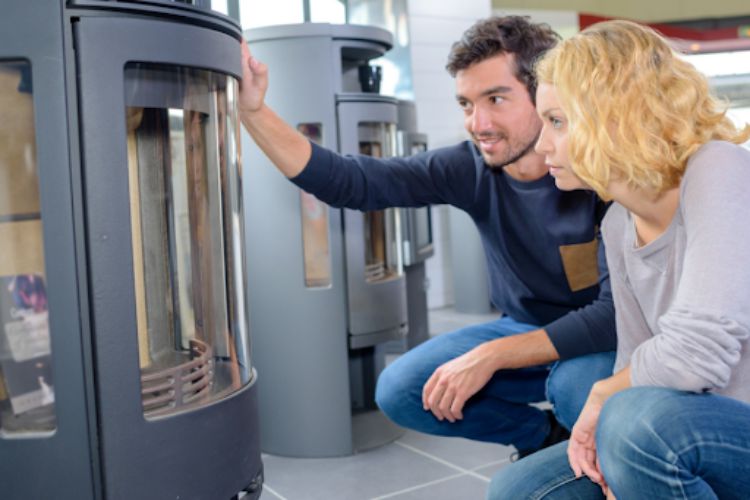 When the winter months come, your furnace may be working nonstop. This is one of the things that can really make your energy bills soar.
As you're choosing a new furnace to install in your home, you may be wondering about gas vs. electric furnaces. 
What's the difference? Which one should you choose?
For answers to these questions and more, keep reading.
What Is an Electric Furnace?
It is a heating system that uses electricity to heat and warm a space. It converts electrical energy into heat energy, then circulates through coils or heating elements. These coils are often made of metal, such as nickel-chromium alloy, which has a high resistance to current and can generate a significant amount of heat.
Electric furnaces are popular due to their efficiency, as they can convert almost all of the electricity into heat without any waste. They are also commonly used in areas without natural gas or oil access, making them a versatile heating option.
What Is a Gas Furnace?
A heating system uses natural gas as its primary fuel source. It works by burning gas in a combustion chamber. This produces heat distributed throughout the house via vents and ducts.
Gas furnaces are popular because they are efficient, reliable, and cost-effective. They can efficiently heat an ample space in a short amount of time, making them ideal for colder climates.
In addition, gas furnaces are relatively low maintenance and have a long lifespan. However, having them regularly inspected and serviced by a professional is essential. This is to ensure safe and efficient operation.
Availability of Fuel
Gas and electric furnaces are two popular choices, each with its own advantages and disadvantages. Gas furnaces are more efficient and provide a higher level of heat. This requires a steady supply of natural gas.
Electric furnaces are more widely available and easier to install. They may be more expensive to operate in areas where electricity rates are high.
Ultimately, your decision should be based on the availability and cost of fuel in your area, as well as your personal preferences and budget. It is essential to weigh these factors in order carefully. This is to make an informed choice that will keep your home warm and comfortable.
Durability
Both gas and electric furnaces offer their advantages and disadvantages in terms of durability. Gas furnaces have a longer lifespan, with an average of 20-30 years, compared to the average of 15-20 years for electric furnaces.
This is because gas furnaces have fewer moving parts and require less maintenance. However, electric furnaces are less susceptible to corrosion and wear and tear.
This makes them a more durable option in the long run. The durability of a furnace should be weighed against other factors 
Security
Safety and security should be a top priority. While gas and electric furnaces have their benefits, it's essential to consider which is most secure for your home. Gas furnaces may have a lower operating cost, but they come with the risk of carbon monoxide leaks.
On the other hand, electric furnaces do not emit any harmful gases. They may be more susceptible to power outages. It's crucial to weigh the potential risks and secure your home accordingly.
Consider investing in carbon monoxide detectors and backup generators for added security. Ultimately, the right choice will depend on your specific needs and the safety measures you have in place.
Efficiency
When considering efficiency, weighing the initial cost and long-term savings is essential. While gas furnaces may have a higher upfront cost, they are generally more efficient and can save money on utility bills in the long run.
On the other hand, electric furnaces have a lower initial cost but often have higher monthly operating costs. It is also essential to consider the availability and cost of natural gas in your area. Ultimately, the most efficient option will depend on your specific needs and budget.
The Environmental Impact
Environmental impact should be taken into consideration. Gas furnaces emit carbon dioxide and other pollutants into the atmosphere, contributing to climate change.
On the other hand, electric furnaces produce zero emissions onsite. However, they rely on electricity that may be generated from burning fossil fuels. It is essential to research the source of electricity in your area and choose renewable energy options whenever possible.
A more efficient furnace will also have a lower environmental impact. Choosing between a gas or electric furnace will ultimately depend on individual circumstances and priorities.
Maintenance Needed
Choosing between a gas or electric furnace for home heating can be daunting, especially when considering the maintenance required for each option.
Gas heating furnaces typically require more frequent maintenance, such as cleaning the burners and replacing the air filter every few months. On the other hand, electric furnaces have minimal maintenance needs, with just a yearly check-up recommended.
However, it is essential to note that gas furnaces have a longer lifespan. This can save on energy costs compared to electric furnaces. Ultimately, the best heating option for a home depends on budget, energy efficiency, and the willingness to perform regular maintenance.
Installation and Expert Advice
Determining the availability and cost of gas in your area is essential. Additionally, gas furnaces tend to have a higher upfront installation cost but can significantly save energy bills in the long run.
On the other hand, electric furnaces are usually cheaper to install but may be more expensive to operate. It's essential to carefully weigh these factors and consider your needs before deciding which type of furnace to install in your home. There are professionals from https://www.alleasternplumbing.com.au/plumber-drouin who can get you well-guided when it comes to installation needs.
An expert can help you determine the size and type of furnace that best suits your home and budget. They can also walk you through the installation process and provide crucial information on maintenance and safety. With expert advice, you can confidently choose the best home heating option.
Understanding the Differences Between Gas vs. Electric Furnace
Deciding between a gas vs. electric furnace ultimately depends on your needs and preferences. Make an informed decision and keep your home warm and comfortable. Stay warm and comfortable this winter with the right home heating system. 
To learn more helpful tips, be sure to follow our site!