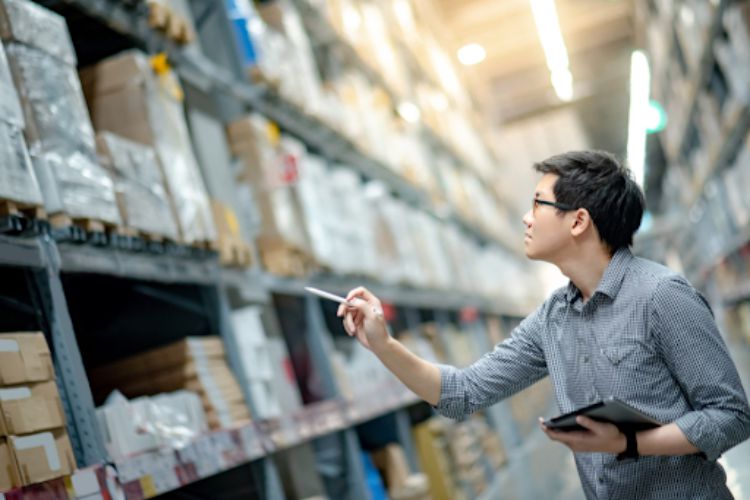 Are you looking to improve your inventory management system? Did you know that the adoption of automation technology in warehouses globally reached 67% in 2020? Are you still juggling boxes with unsafe speeds when packing orders?
Have you ever wondered if there might be a better way to reduce your workload? If so, then you've got to start managing your inventory levels. Proper management of inventory levels is essential to keep businesses running smoothly.
It's vital to keep a close eye on your warehouse inventory level and take steps to ensure minimal errors. The last thing you want is dissatisfied customers. Keep reading for a guide on how to manage inventory and deliver errorless orders.
Assign a Warehouse Manager
Managing inventory in a warehouse is crucial for maintaining a business operation. One way to manage inventory levels is to assign a dedicated warehouse manager. This individual will be responsible for the entire inventory process.
They will be assigned to order, receive, organize, and track stock levels. They will also be in charge of forecasting demand and adjusting inventory levels.
Having a warehouse manager in place ensures accountability. They streamline the inventory management process for optimal warehouse performance.
Organize Your Warehouse
Keeping track of inventory levels is crucial for maintaining a running warehouse. Establish a system for recording all incoming and outgoing inventory. This can be done manually or through a computerized system.
Organization is key to maintaining proper inventory levels. Categorize items based on type, size, or frequency of use.
For a safe warehouse environment, using rack protectors is helpful. This will protect your warehouse shelving and inventory from damage.
Use shelving bins or labeling to make items accessible and identifiable. Set minimum and maximum levels for each item.
This will help trigger reordering when inventory reaches a certain level. By following these steps, you can ensure that your warehouse maintains optimal inventory levels.
Conduct Regular Audits
Conducting regular audits can help identify discrepancies and ensure accurate record-keeping. It is important to establish a clear inventory management system.
Businesses should also conduct initial audits to establish a baseline. From there, it is crucial to schedule regular audits. This can be done monthly, quarterly, or annually.
During these audits, all stock should be counted and checked against records. Investigate any discrepancies and they should be addressed as soon as possible.
This will help maintain accurate inventory levels. This will also avoid overstocking or stock shortages.
FIFO and LIFO
Managing inventory levels is crucial for efficient warehouse management. First In, First Out (FIFO) and Last In, First Out (LIFO) approaches are two ways to manage it.
FIFO involves selling the items that have been in the warehouse the longest. LIFO involves selling the most recently added items first.
These techniques can aid in preventing the expiration of older stock. This will also help in replenishing the supply of newer stock.
FIFO and LIFO concepts can be used to balance warehouse inventory levels. This will lead to optimized operations and increased profitability.
Supplier Collaboration
Supplier collaboration means working with your suppliers to ensure on-time delivery. This will also prevent overstocking or stockouts.
Establish clear communication with your suppliers. Inform them of your inventory needs and forecast future demands.
Review and adjust your reordering strategies based on demand and supplier lead times. Collaborating with suppliers also allows for faster resolution of any issues. By implementing supplier collaboration, you can optimize your business operations.
Return and Disposal Policies
It is important to have a clear and consistent policy in place for returns and disposal. This can include setting a time limit for returns and labeling items at your disposal. Reviewing inventory for items that may need to be disposed of is necessary.
It is also important for customers to have a clear return policy in place. This should include guidelines for returning damaged or faulty products.
Consider also the time frame within which returns are accepted. Clear procedures for damaged or expired goods will keep them from taking up valuable warehouse space.
Keeping track of the reasons for returns and disposal can help identify any issues. You can control possible losses by managing return and disposal policies.
Employee Training
Proper warehouse management is crucial for the operation of any business. Efficient employee training ensures that all processes and procedures are followed. Educate them on the importance of tracking inventory levels and the impact it has on customer satisfaction and the bottom line.
Train them on using inventory management software. This includes protocols for receiving, storing, and picking items. They should be taught how to focus on the stock based on demand to avoid wastage or spoilage.
It is also important to train employees on how to store and organize inventory. They should know how to handle and package items to avoid damage. Review training materials to incorporate new products, procedures, and technology.
Encourage open communication and problem-solving among employees. This will help identify any issues and improve the inventory management process.
Regular training updates should also be conducted for them. This will keep employees updated on best practices and any changes in procedures.
Well-trained employees will help maintain accurate and efficient inventory levels. This will reduce costs and improve customer satisfaction.
Establish Inventory Policies
Policies should define procedures and guidelines for monitoring, ordering, and storing inventory. Define roles and responsibilities among warehouse staff to help ensure that everyone is on the same page. Reviewing and adjusting inventory policies will help maintain an efficient inventory level.
Safety Stock
Safety stock refers to the extra stock kept in the warehouse to mitigate the risk of stockouts. To manage safety stock levels, it is important to forecast demand and review and update inventory levels.
Having a reliable inventory tracking system in place can be beneficial to a business. Utilizing inventory management software can aid in tracking and monitoring safety stock levels.
Focus on Your Inventory Level
Managing inventory levels is crucial for the efficient operation of any warehouse. By implementing strategies and regularly monitoring stock levels, businesses can avoid overstocking or stockouts. Remember to review and adjust your inventory management plan to keep up with changing demands.
Take control of your warehouse's inventory level today and improve your operations. Don't wait; start managing your inventory levels now!
If you find this article helpful, check out the rest of our blog posts today.