The manufacturing industry is characterized by ever-changing technologies, fluctuating market dynamics, and evolved customer preferences. Configure, price, quote (CPQ) software is a unique tool designed to help manufacturing companies improve their operational efficiencies. Keep reading to discover how CPQ software can revolutionize your manufacturing processes and contribute to enhanced productivity and profitability.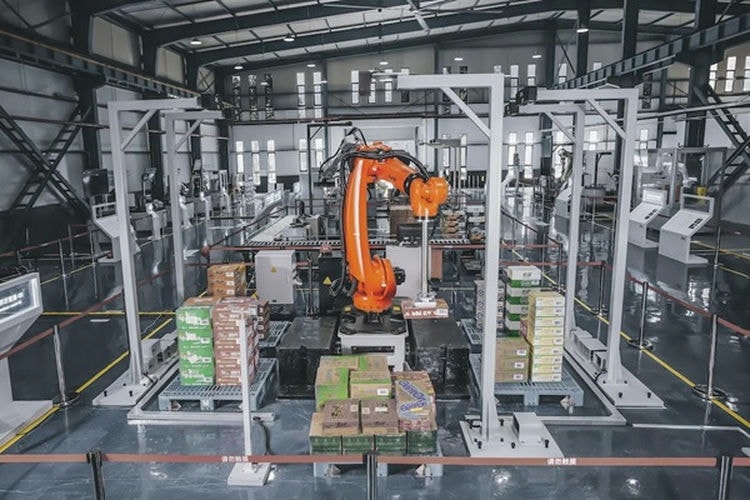 The Rationale Behind Incorporating CPQ Solutions
As businesses grow, the need for efficient process management becomes critical. In the manufacturing sector, many variables, including multiple product configurations, complex pricing structures, and highly individualized customer demands, complicate operations and challenge seamless workflow. CPQ solutions offer a comprehensive response to the intricate operational intricacies, simplifying and systematizing the process of configuring products, determining prices, and generating quotes.
CPQ solutions remarkably shorten sales cycles, eliminate pricing errors, and ensure more accurate quotes, eventually improving customer satisfaction. By automating routine administrative tasks, these solutions free up sales reps' time to focus on critical decision-making and business growth strategies. Furthermore, CPQ also facilitates cross-selling and up-selling, adding another revenue stream to businesses.
Leveraging CPQ, manufacturing companies can match the speed of the rapidly evolving business ecosystems, confidently handle their complex product portfolios, deliver personalized customer experiences, and impeccably meet their sales goals. Considering these benefits, CPQ solutions become essential in a manufacturing company's IT toolkit.
The Anatomy of an Effective CPQ Solution
Understanding its fundamental components is crucial for a manufacturing company incorporating a CPQ solution. The configure component of a CPQ solution provides a comprehensive platform to handle product specifications, component compatibility, and design regulations. By utilizing this feature, businesses can ensure that their sales team and customers can configure products accurately, avoiding configuration mistakes that may negatively impact the final product.
The configure component also ensures that the product configurations generated are manufacturer-ready. It takes into account not only the technical aspects of the product itself but also any industry-specific regulations or guidelines that need to be followed during the manufacturing process. This helps businesses avoid costly mistakes and delays by providing them with accurate, production-ready configurations that meet all required standards.
Next, a 'price' component is where the pricing structure of the configured products is specified. One key factor this component considers is the features added to the product. If a customer chooses to include additional functionalities or upgrades, the software dynamically adjusts the cost accordingly. Similarly, complexity is considered, meaning that products with more intricate configurations will have a higher price.
Supporting services are also considered when calculating the price. If a customer requires additional training, installation, or ongoing support, the 'price' component considers these services and factors them into the final cost.
Furthermore, it can handle deals or discounts. Whether a promotional event is ongoing or additional discounts are offered for bulk purchases, the software can adjust the price accordingly, ensuring that the customer receives the best possible deal.
One of the most significant advantages of this component in CPQ software is its ability to provide real-time and accurate pricing. It takes into account any changes in the cost of raw materials, labor charges, or market conditions and updates the price instantly. This ensures that the customer receives the most up-to-date and reliable pricing information, improving transparency and eliminating the risk of discrepancies.
Finally, the 'quote' component captures the information from configuration and pricing components to generate a precise, comprehensive, and professional proposal for the customer. It eliminates the need for manual data entry, reducing the chances of errors and inconsistencies. With automation, businesses can ensure that all the relevant details and pricing information are captured in the quote, leaving no room for confusion or misunderstandings.
Additionally, this component facilitates coordination among different teams involved in the sales process. It allows sales representatives, product managers, and other stakeholders to collaborate to create a proposal meeting the customer's requirements. This seamless communication improves efficiency and ensures that the customer receives a tailored proposal in a timely manner.
By utilizing the 'quote' component alongside the configuration and pricing components, businesses can benefit from an effective CPQ solution. Integrating these components brings precision, consistency, and speed to the sales process. It enables businesses to deliver accurate and professional proposals, enhancing the overall customer experience and increasing the chances of closing deals successfully.
Guidelines for Efficient CPQ Solution Implementation
Implementing a CPQ solution can be a transformative move for a manufacturer. For effective implementation, a few strategic steps need to be followed. It starts with identifying the unique needs of your business. Understand its complexities, business objectives, and desired outcomes. Choose a custom-fit solution that best addresses these needs and assures a reasonable return on investment.
Involve your stakeholders from the beginning. Their knowledge, resources, and experiences are valuable in the implementation process. Besides, their involvement ensures smooth incorporation, user acceptance, and greater solution utilization. Lastly, schedule a few pilot runs, address issues, and ensure complete readiness before the full-blown implementation.
The success of CPQ solution implementation hinges on careful planning, consistent effort, and committed follow-through. With these in place, you can experience a dramatic improvement in your operational efficiencies and a notable surge in business performance.
Benefits of a CPQ Solution in Your Manufacturing Operations
The benefits of CPQ solutions range from enhanced operational efficiency to improved customer satisfaction. Firstly, a CPQ solution greatly reduces the sales cycle time. It enables real-time pricing, instant quote generation, and fast-track approval processes, significantly shortening the time from inquiry to sale.
A CPQ solution significantly curbs pricing errors, ensuring accurate and consistent pricing. This enhances operational efficiency and improves the company's reputation for professionalism. Moreover, limiting the administrative burden allows salespeople to focus on strategic tasks, pushing up overall productivity.
A CPQ solution also integrates with the existing CRM or ERP systems, ensuring the seamless flow of information across the operations, making them transparent, cohesive, and highly efficient. A powerful CPQ solution's benefits are transformative for any manufacturing operation.
Preparing Your Team for CPQ Adoption
For a successful CPQ implementation, getting your team on board is crucial. Start with thoroughly explaining the CPQ solution, its uses, and its benefits. Show them how the tool can ease their tasks and contribute to better work efficiency. Offer comprehensive training on its usage, covering different scenarios and challenges. Encourage them to experiment with the tool, get familiar with the interface, and discover its full potential.
Create a supportive environment that recognizes and encourages learning. Mistakes and challenges are inevitable during the learning process. Treat them as learning opportunities and keep the focus on progress rather than perfection. Ensuring a smooth transition to the CPQ solution sets a solid foundation for outstanding performance improvement.
The Future of CPQ Solutions in Manufacturing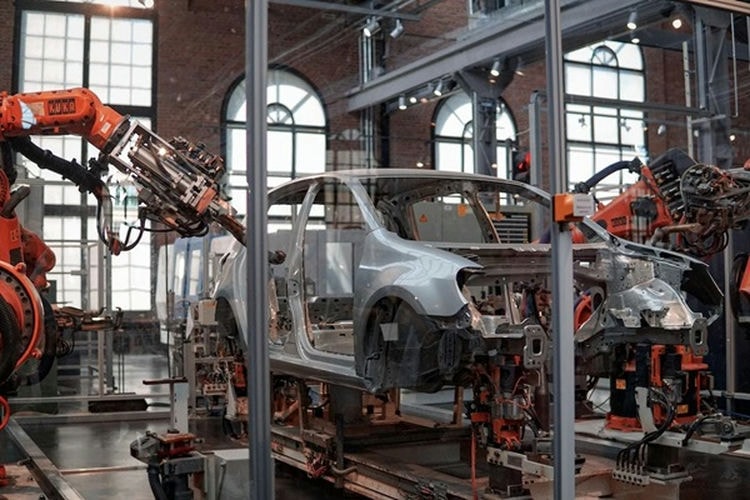 The manufacturing landscape is continuously evolving. With technology advancements and increasing customer demands, the need for powerful tools like CPQ solutions is only set to grow. In the future, we can expect CPQ to become more sophisticated, offering rich functionalities like predictive pricing, AI-driven recommendations, augmented reality support, and much more.
As more companies embrace digital transformation, the role of CPQ solutions in facilitating efficient manufacturing operations will become even more crucial. Integrating CPQ with technologies like the Internet of Things (IoT), data analytics, machine learning, and others can unlock further potential, fostering agile, intelligent, and highly competitive manufacturing operations.
Undoubtedly, the future of CPQ in manufacturing looks promising. It's an investment worth considering today for leveraging the business opportunities of tomorrow.