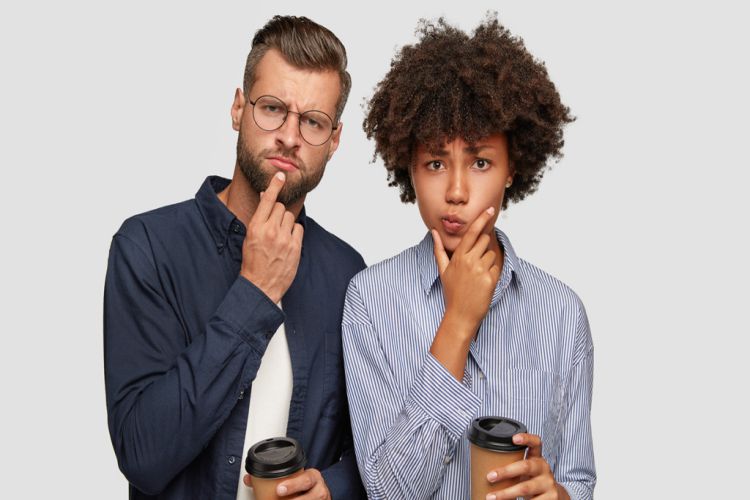 In the modern world, it is recognized that the English language is the dominant form of communication. According to statistica.com, English is the most used language, with approximately 1.5 billion people speaking it. This stemmed from a historical situation where England was once the dominant trading force in the world. 
Subsequently, English settlers moved to America and colonized the country, leading to a situation where US English is now one of the main forms of the language worldwide (perhaps indicating America's current dominance on the international stage). 
The Chinese language is the second most widely used, with an estimated 1.1 billion people speaking it worldwide. Hindi is spoken by over 600 million people globally. These top three languages will probably be of no surprise to any person with a good knowledge of the subject or who has traveled extensively. However, it may surprise you to know (especially if you are not a language expert) that Spanish is the third most popular language in the world today. 
An estimated 559 million people speak Spanish, and the language has a long and rich history that stems from the romance languages that were developed around the same time as vulgar Latin. In this article, the focus will be on the Spanish language in the modern world. A discussion of how different Spanish-speaking audiences differ will be presented, along with a focus on business aspects of the language. 
Regional dialects
It should not come as a surprise to learn that there are regional dialects in Spain, in the same way, that you may find different words, grammar, or pronunciation in other states of America or different areas in the north or south of England. 
These dialects are often shaped by local cultures and have been developed over hundreds of years of communication. It is important to understand that in Spanish, the written form will be roughly similar in terms of its form; the main differences are how words are pronounced and some grammatical changes. The form of Spanish that is considered the original form (at least in Europe) is Castilian Spanish. 
This form of Spanish is the most common way of speaking the language on the Iberian Peninsula which encompasses Spain, Portugal, southern France, Andorra, and Gibraltar. However, there are several different dialects spoken in Spain. These include:
Aragonese

Asturian

Catalan-Valencian-Balear

Extremaduran

Basque

Caló

Fala
The key point to remember with these regional dialects is that Spanish speakers can understand each other when speaking the different forms of this language. In the same way, an English person could converse with an American or a Scottish person, effective communication can still occur. Some words, expressions, or pronunciation may differ, but each speaker will still completely understand the conversation.
Spanish in other countries
As with the English language, Spanish speaking is not simply confined to the country of Spain itself. The language extends significantly into South America, where different forms of Spanish are the dominant language. For example, the South American countries of Mexico, Columbia, Bolivia, and Uruguay all speak different versions of Spanish as a main language. 
Mexico has Mexican Spanish as its dominant form, and Bolivia has Bolivian Spanish. However, the language differences between European Spanish dialects and the South American equivalents are more pronounced. 
Whilst a Castilian Spanish speaker could easily converse with a fellow Portuguese person who spoke Spanish, there would be more variation in words, pronunciation, and grammar between European and South American forms of the language, making conversation slightly more challenging.
For expanding businesses
As previously stated, Spanish is the world's fourth most popular language. It makes sense for businesses that seek to expand into territories that use the language to consider this fact in their overall expansion strategy. There are several options to take into account for an expanding business. They could use a Spanish translation service for their business needs. This is a feasible option as it would give the business access to a dedicated team of translators who could speak and translate the language to a native-speaking level of proficiency. 
This would be invaluable for translating business documents where absolute accuracy was needed (and could not be guaranteed to the same extent when using an AI language translation app such as Google Translate). It would also be an effective way of communicating when holding business meetings requiring Spanish-speaking officials' attendance. Another option is to hire a team of multi-lingual staff who can speak Spanish and the company's domestic language. 
This would have the same benefits as hiring a team of translators. The main downside of this would be the potential for higher staff costs as multi-lingual staff would have higher salary expectations in this type of role.