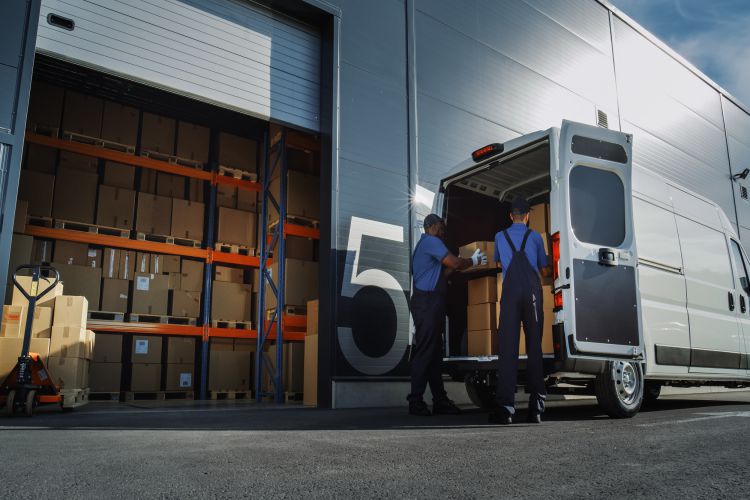 Have you ever given a second glance at those compact vans and trucks weaving through the city streets? You might not realize it, but those light commercial vehicles play a critical part in the business world. From the tiniest startup to the largest corporation, these versatile machines keep the wheels of commerce turning.
We're not talking about the massive semi-trucks you see on the highways. These are smaller, nimbler vehicles that deliver everything from your online orders to the supplies that keep businesses humming. They might not make the headlines, but their importance can't be overstated.
In this article, we're going to highlight the role of light commercial vehicles in businesses of all sizes. Could these unassuming vehicles be the key to unlocking your business's potential? Let's find out.
The 'Startup' Phase: Delivering Efficiency And Adaptability
Startups need to be adaptable and cost-efficient, and light commercial vehicles can help them achieve this. While some startups may choose to invest in owning a fleet, an alternative is light commercial rentals, which offer flexibility without a significant upfront cost.
Flexibility In Operations:

Light commercial vehicles can adapt to varying business needs. Need to deliver goods across town or pick up supplies? They've got you covered. Your startup can easily adjust to business demands with these versatile machines.

Reduced Overhead Costs:

Unlike their larger counterparts, these vehicles are generally cheaper to buy, insure, and maintain. This can lead to substantial savings, especially for businesses in the initial stages.

Increased Efficiency:

The compact size of these vehicles allows for better maneuverability in crowded city streets, resulting in quicker delivery times and improved customer satisfaction.
Utilizing light commercial vehicles—whether owned or rented—provides the adaptability startups need to thrive. But this is just the beginning. Let's see how these vehicles support businesses as they move to the next stage.
The 'Scale-Up' Phase: Accelerating Growth With Light Commercial Vehicles
As your business expands, so does the complexity of your operations. There are more products to deliver, more clients to cater to, and more locations to cover. How can you manage this growth effectively? The answer might just lie in the utilization of light commercial vehicles. Let's see how:
Expanding Reach:

With a fleet of light commercial vehicles, businesses can increase their geographical reach, catering to a broader customer base. Whether you're opening a new branch or tapping into a new market, these vehicles are there to support your journey.

Maintaining Reliability:

As businesses grow, maintaining a consistent and reliable service becomes paramount. Light commercial vehicles, due to their efficiency and adaptability, help ensure your business can continue to meet its delivery commitments without fail.

Facilitating Rapid Growth:

When a business expands, the ability to quickly scale logistics is critical. Having a fleet of light commercial vehicles on hand allows your company to respond to increased demand swiftly and efficiently.
While startups use light commercial vehicles to lay the foundation for efficient operations, scaling businesses leverage them to handle the challenges of growth. But what about larger, more established corporations? As we will see, the role of light commercial vehicles is just as crucial in this phase.
The 'Established' Phase: Streamlining Operations In Large Enterprises
As a well-established business, you may already have a sizable fleet of commercial vehicles. But it's not just about quantity—it's about streamlining operations. Light commercial vehicles can be key players in maintaining efficiency at this scale. Here's how:
Sustained Efficiency:

Even with a wide network of operations, these vehicles can keep your business running smoothly. From city centers to suburban areas, their adaptability makes them ideal for ensuring timely deliveries.

Effective Fleet Management:

Managing a fleet of light commercial vehicles can be easier compared to larger vehicles. Their lower maintenance needs and better fuel efficiency can lead to significant cost savings.

Resilience During Peak Demand:

During periods of high demand, you need a fleet that can withstand the pressure. Light commercial vehicles are known for their reliability, ensuring that your business keeps ticking even during the busiest times.
In essence, for established corporations, light commercial vehicles offer a way to streamline operations, ensure reliability, and manage costs effectively. 
How Businesses Can Make The Most Of Light Commercial Vehicles
Using light commercial vehicles effectively can be a game-changer for businesses. Here are a few ways to maximize their impact:
Right Sizing Your Fleet:

Understanding your business needs can help you determine the right number and type of vehicles for your fleet.

Proactive Maintenance:

Regular servicing and checks can keep your vehicles in top condition, reducing downtime and unexpected costs.

Leveraging Technology:

Use vehicle tracking, route optimization, and other technologies to

enhance the efficiency

of your fleet operations.

Sustainability Efforts:

Consider investing in electric or hybrid light commercial vehicles to reduce your carbon footprint and potentially lower operational costs.
By taking advantage of the benefits that light commercial vehicles offer, businesses can improve their operations and set themselves up for success.
Conclusion
In the world of business, light commercial vehicles play an integral role. They offer efficiency, scalability, and adaptability, essential characteristics for businesses at every stage, from startups to large corporations. They help navigate the intricacies of logistics, setting up businesses for success.
So, the next time you see a compact van or truck on the street, take a moment to appreciate it. It's not just a vehicle; it's a dynamic tool that can drive businesses and fuel growth.  Despite its small size, it can make a mighty contribution to your business.