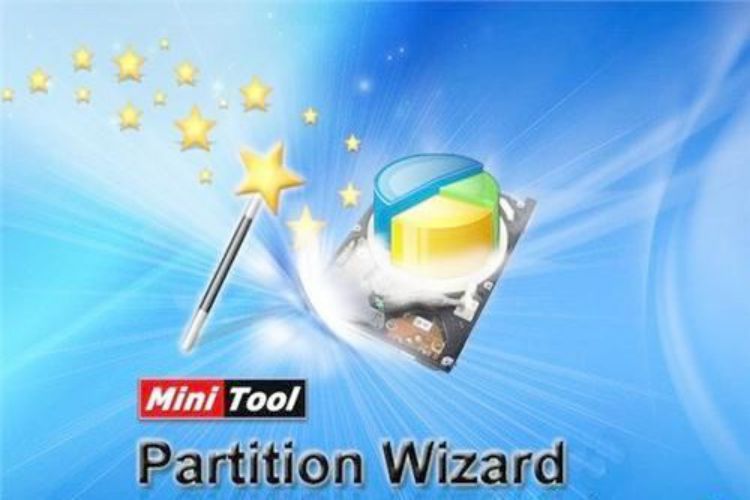 As a partition manager, MiniTool Partition Wizard goes beyond simply managing the partitions on your computer. It also works as a powerful disk diagnostics tool that measures the read/write speed of your disks and provides detailed information about each volume's file system. Additionally, it analyses disk properties and usage in order to identify any logical errors that may be impacting performance.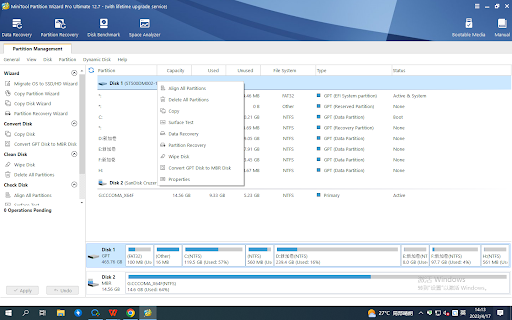 But one of its most impressive features is its ability to detect and remove bad sectors from your hard drive. By doing so, it helps ensure better data integrity and reduces the risk of losing important files due to physical damage on your storage device. Whether you're an IT professional or just someone who wants to optimize their computer's performance, MiniTool Partition Wizard is an essential tool for anyone looking to get the most out of their hard drives.
How do I use MiniTool Partition Wizard?
As a partition manager, MiniTool Partition Wizard offers an intuitive and user-friendly interface that makes managing your hard drive partitions a breeze. To use this powerful tool, simply select the drive or partition you want to modify from the main window and either right-click on it or choose from one of the many menu options provided at the top of the screen.

Whether you need to resize a partition, merge two partitions together, or create a new one altogether, MiniTool Partition Wizard has everything you need to make these changes quickly and easily. Once you've made your desired modifications, simply click on the "Apply" button located at the bottom left corner of the screen to save your changes and watch as MiniTool Partition Wizard works its magic in real-time.
Is MiniTool Partition Wizard free safe?

If you're looking for a reliable partition manager, MiniTool Partition Wizard is definitely worth considering. While the free version offers plenty of useful features, including disk resizing and copying, it's important to note that partition recovery and lost data recovery are only available in the Pro version.
That being said, users can rest assured that MiniTool Partition Wizard is safe and legitimate. It's designed to optimize disc space and ensure a faultless hard drive structure, making it an essential tool for anyone who wants to keep their computer running smoothly. Whether you're a casual user or a professional technician, MiniTool Partition Wizard is a powerful yet user-friendly solution that provides excellent value for your money. So if you want to take control of your hard drive partitions without compromising safety or performance, look no further than MiniTool Partition Wizard.
When it comes to partitioning a hard drive, many people may wonder if their data will be deleted in the process. Generally speaking, using a partition manager to create new partitions on your hard drive won't delete any of your existing data. However, it's important to note that there is still some risk involved. If you're not careful or you operate improperly during the partitioning process, you could accidentally delete some of your important files and folders.
That being said, if you do find yourself in this situation and need to recover lost data from a mistakenly deleted partition, minitool partition wizard can be an incredibly helpful tool. With its powerful recovery capabilities and user-friendly interface, it makes recovering lost files as easy as possible for even novice users with limited technical knowledge.
How do I use a disk partition?
When it comes to managing your computer's storage space, a partition manager can come in handy. To create a partition from unpartitioned space using this tool, you'll first need to right-click on This PC and select Manage. From there, open up Disk Management and choose the disk that you want to work with.

Once you've done that, simply right-click on the Unpartitioned space section located at the bottom of the pane and select New Simple Volume. You will then be prompted to enter the desired size for your new partition before clicking next to finish up the process. With just a few clicks, you'll have successfully created a new partition without losing any data or compromising any of your other files

Can MiniTool recover data?

Yes, MiniTool free data recovery software can do more than just recover lost data. It also offers a powerful partition manager that enables users to manage their hard drives and partitions with ease.
With this feature, users can create new partitions, delete existing ones, resize them without losing any data, and even convert file systems between NTFS and FAT32. This means that not only can you recover lost files from various storage devices such as memory cards, SSDs, etc., but you can also keep your disk organized and running smoothly thanks to the partition manager tool.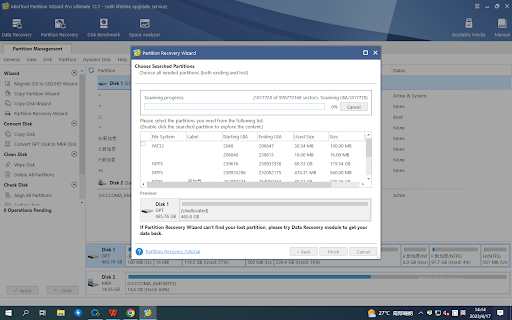 Whether it's photos, videos, or documents that have gone missing due to human errors or system crashes; MiniTool's deep scan feature supports 100+ types of files for an efficient yet comprehensive search for all your valuable data!
Is Partition Wizard any good?

Overall, partition software wizard is a very helpful disk management tool that is fairly priced, offers a safe and dependable way to maximize any PC and the disks installed inside of it, and does a fantastic job, MiniToo!