Marketing gamification is a concept that uses gaming elements and mechanics to engage customers and drive marketing efforts. Gamification takes the concepts of game design, such as rewards, points, leaderboards, and competition, and applies them to marketing strategies. By using gamification techniques in marketing campaigns, businesses can create highly engaging experiences for their customers while also driving product awareness and sales. This introduction will explore the different types of gamification used in marketing today as well as their benefits for businesses.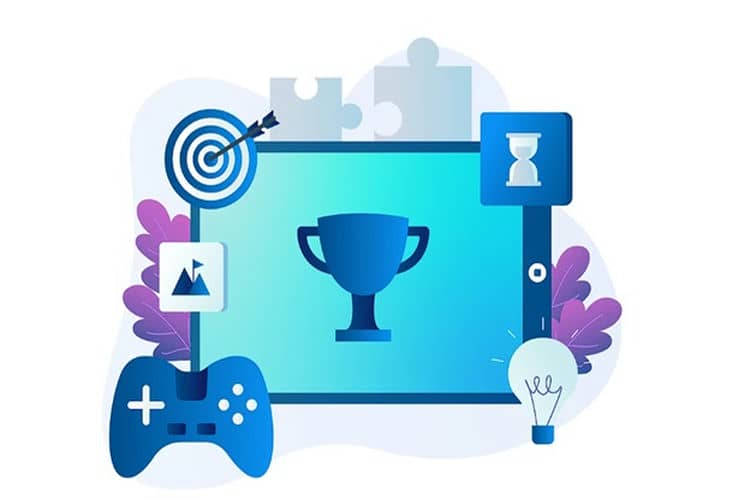 Gamification
Gamification is the use of game-like elements in a non-game context to improve engagement, motivation, and performance. It typically involves applying game design techniques such as points, rewards, levels, leaderboards and challenges to an existing task or activity. The goal of gamification is to make activities more enjoyable and rewarding for users by making them feel like they are playing a game.
At its core, gamification applies the same principles used in games—fun mechanics such as points and rewards—to real-world activities. By doing so, it encourages people to take action by providing immediate feedback and recognition for their progress. For example, many companies use gamification techniques to encourage employees to complete tasks more quickly or increase customer loyalty through loyalty programs that reward customers for frequent purchases.
Gamified experiences can also be used outside of business settings for educational purposes or simply for entertainment value. In education settings, teachers may use gamified platforms like Kahoot! or Quizlet Live that allow students to answer questions and compete against each other in real-time online.
Benefits of Gamification in Marketing
Gamification in marketing has become an increasingly popular way of engaging customers and increasing brand loyalty. It allows companies to incorporate gaming elements into their marketing strategies, such as rewards, points systems, levels and competitions. By using gamification, companies can create a more interactive experience for their customers that encourages engagement and drives sales.
The primary benefit of gamification in marketing is increased customer engagement. By incorporating game-like elements into the buying process, such as rewards for completing tasks or levelling up in a game-like environment, customers are encouraged to stay engaged with the brand longer.
Challenges and Risks Associated with Gamification in Marketing
Gamification in marketing has become an increasingly popular trend, as more businesses recognize the potential benefits of this strategy. However, it's important to note that there are some challenges and risks associated with gamifying your marketing campaigns. This article will discuss some of the major challenges and risks associated with using gamification in your marketing efforts.
One of the primary challenges associated with gamifying your marketing efforts is that it requires a significant amount of time and effort to develop an effective game-based system. For a game-based system to be successful, you must have clearly defined objectives, rules, rewards, and incentives.
Examples of Successful Gamified Marketing Strategies
Gamified marketing strategies have become increasingly popular in recent years due to their ability to engage customers and encourage them to interact with a brand. Gamification is the process of using game elements such as points, rewards, leaderboards and challenges to motivate customers and create an engaging experience. It has been used by some of the world's biggest brands including Mcdonald's, Coca-Cola, Nike and Xbox. Here are some examples of successful gamified marketing strategies that have proven effective for these companies:
Mcdonald's Monopoly: McDonald's Monopoly is a well-known example of successful gamified marketing. Customers can collect virtual pieces on their food packaging which can be used to accumulate points for prizes ranging from small items such as free French fries or Big Macs up to larger prizes like cars or vacations.
Coca-Cola's Share A Coke Campaign: Coca-Cola's "Share A Coke" campaign was one of the most successful gamified campaigns ever created by the company.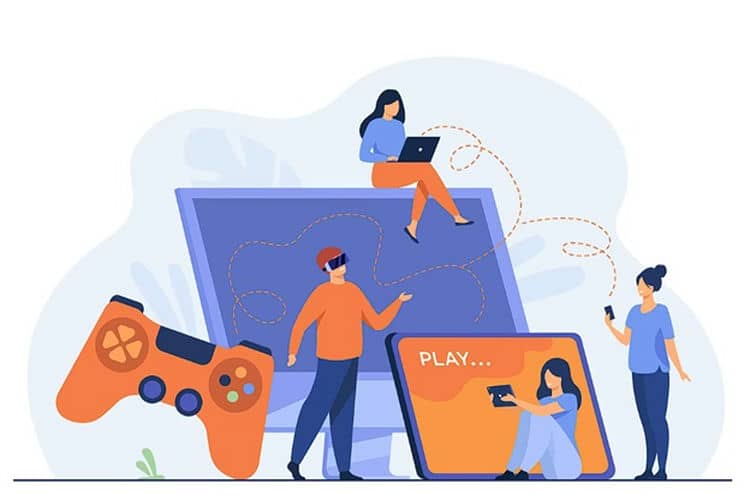 Tips for Making the Most out of a Gamified Marketing Strategy
In today's digital age, gamified marketing strategies have become an increasingly popular way for brands to engage with their customers. By leveraging game-like elements such as rewards, leaderboards, and challenges, businesses can create a fun and interactive experience that encourages customers to stay engaged and keep coming back for more. However, if the strategy is not properly developed or executed it can fail to reach its full potential. To help you make the most out of your gamified marketing strategy here are some tips that you should keep in mind:
Have Clear Goals: Before launching your gamified marketing campaign you must set clear goals so that you know what success looks like. This will provide a benchmark against which you can measure the effectiveness of your strategy and adjust accordingly if needed.
Know Your Audience: You must understand who your target audience is to develop a successful campaign as well as determine what type of rewards or incentives will be most attractive to them. This could include anything from discounts on products or services to special access privileges or exclusive content offerings at certain levels of engagement within the game itself.
Conclusion
Marketing gamification has the potential to revolutionize how businesses interact with their customers. By introducing elements of gaming and competition into marketing campaigns, companies can create a more engaging and rewarding experience for their customers while also boosting brand loyalty. In addition, gamification encourages customer participation in campaigns, helping businesses increase engagement with their target audience and leading to higher conversion rates. With its focus on customer engagement, a marketing gamification is an invaluable tool that can help companies reach new heights of success in the digital age.