Definition of Vinyl Flooring
Vinyl flooring is a popular choice for many homeowners looking to update their home's floors. It is a durable, stylish, and cost-effective way to give any room an instant facelift. Vinyl flooring comes in a variety of colours, textures, and designs that can fit any budget or taste. It is also easy to install and maintain which makes it an ideal option for anyone looking to renovate their home. Whether you are looking for traditional wood-look vinyl planks or something more modern like stone-look tiles, there is sure to be something perfect for your home.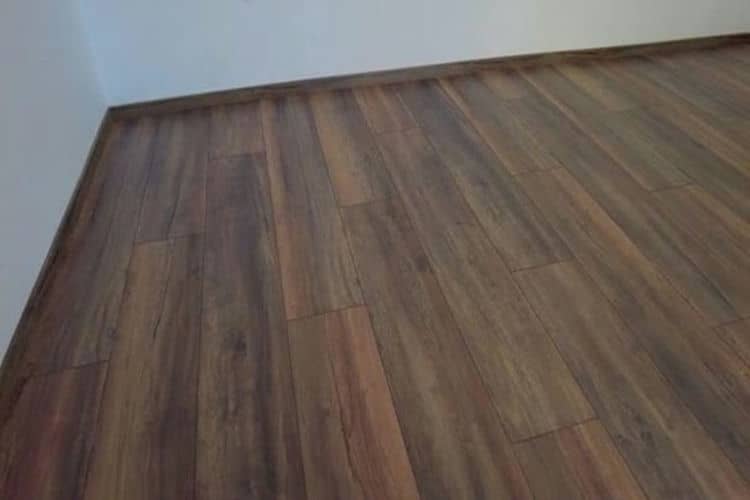 Types of Vinyl Flooring
If you're looking to spruce up the floors of your home, vinyl flooring is an excellent option. Vinyl flooring is a great way to add style and durability to your home without breaking the bank. There are several types of vinyl flooring available, each with its advantages and disadvantages. Let's take a look at some common varieties of vinyl flooring and its features.
Sheet Vinyl Flooring: Sheet vinyl is one of the most affordable types of vinyl flooring available today. It is usually sold in large rolls, making installation relatively easy for DIYers or professionals alike. Sheet vinyl comes in a variety of styles and patterns, so you can choose something that suits your tastes and décor preferences. One downside to sheet vinyl is that it can be prone to scratching or tearing if it isn't installed correctly or if heavy objects are dropped on it too frequently.
Luxury Vinyl Tile (LVT) and Luxury Vinyl Plank (LVP): LVT and LVP are popular choices for those who want the look of hardwood floors but don't want all the upkeep that comes with them.
Installation Options for Vinyl Flooring
Installing vinyl flooring has become increasingly popular due to its affordability, durability, and variety of designs. Whether you're a homeowner looking for an affordable way to update your floors or a contractor wanting to provide a high-quality product for your clients, there are several installation options to consider.
Glue Down Installation
The glue-down installation option requires the use of adhesive and is the most common method used with vinyl flooring. To start this process, the subfloor must be prepared by removing any existing flooring or debris and ensuring that it's clean and level before applying the adhesive.
Loose Lay Installation
For those looking for an easier installation option with their vinyl flooring, loose-lay installation may be an ideal choice. This type of installation does not require any adhesives and instead utilizes a patent-pending locking system that keeps each plank in place without having to secure them together with nails or screws.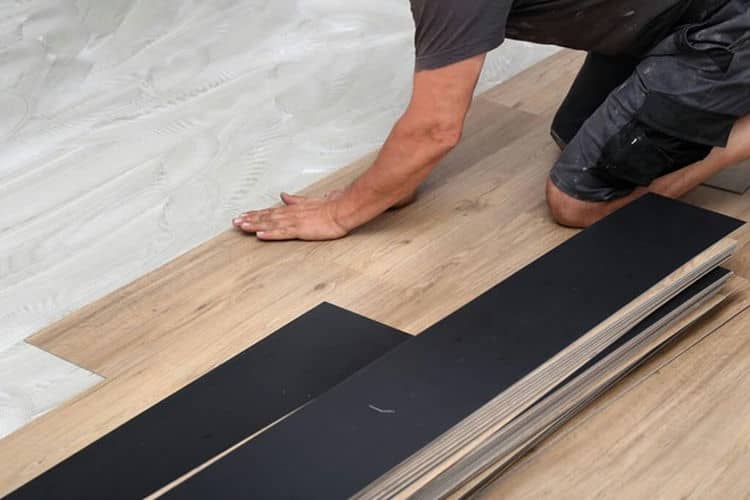 Maintenance and Cleaning of Vinyl Floors
One of the most popular flooring options for homes, vinyl floors are known for their durability and ease of maintenance. While they may not require as much upkeep as other types of flooring, regular maintenance and cleaning is still essential to keep your vinyl floors looking their best.
The first step in caring for your vinyl floors is to sweep them regularly to remove dirt, dust, and any small debris that can accumulate over time. This will ensure that you don't have particles scratching or wearing away at the surface of your flooring. Additionally, using a vacuum cleaner with a brush attachment can help remove any stubborn dirt and debris that may have settled into the grooves or crevices on the surface.
When it comes time to mop your vinyl floors, avoid using harsh soaps or detergents as these can strip away the protective coating on your flooring and cause discolouration or fading over time.
Conclusion
Vinyl flooring is an increasingly popular choice for residential and commercial spaces due to its durability, versatility, affordability, and low maintenance. It comes in a variety of styles and colours that can be customized to suit any aesthetic preference. Not only does vinyl flooring look great, but it also provides sound insulation that helps reduce noise levels inside a space. Its long-lasting design makes it easy to clean and maintain over the years. Vinyl flooring is the perfect choice for anyone looking for a stylish yet durable flooring solution.