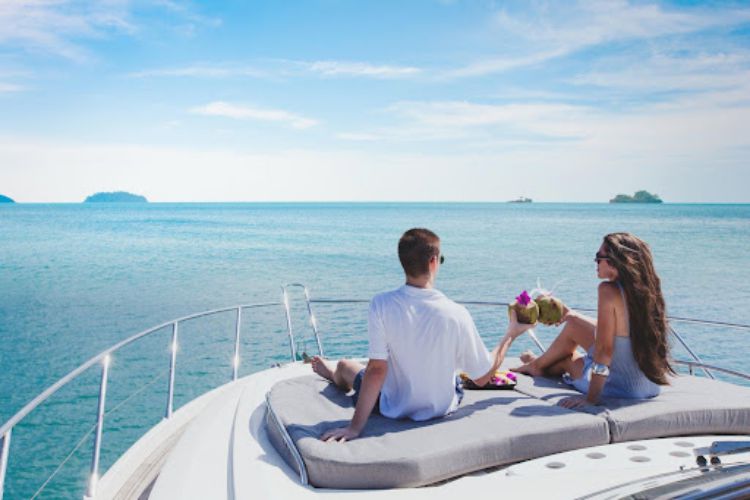 One of the best ways to travel is by yacht. We know that rich people use yachts all the time to travel, but you don't need to be rich to travel like one!
Traveling by yacht is becoming more and more popular, especially among millennials. On the one hand, it's more expensive than traditional travel, but on the other hand, the experience is well worth the cost.
Are you wondering how much does it cost to charter a yacht? Keep reading to find out the best way to travel without breaking the bank.
How Much Does It Cost to Charter a Yacht?
If you are planning to take a yachting vacation, you must be wondering about the cost to charter a yacht. It can vary widely depending on several factors. Here are some general guidelines to give you an idea of the cost:
Type and Size of Yacht
The type and size of the yacht are significant factors. Luxury motor yachts with full crew typically cost the most, ranging from $15,000 to $150,000 per week. This also depends on the size and number of amenities.
An alternative is to rent a bareboat, which ranges from $1500 to $ 2500 per day, depending on the size and type of vessel. Sailboats cost considerably less to charter, ranging from $400 to $1000 per week, depending on size. Catamarans are another popular choice, costing between $1000 and $3000 per week, again depending on size.
Location
The location of the charter can have a significant impact on the cost. Yacht charters in popular and more exclusive destinations, such as the Mediterranean or the Caribbean, tend to be more expensive than charters in less sought-after areas.
Duration
Most private yacht charters are priced on a per-day basis. The longer the duration of your charter, the higher the total cost will be. Some charters offer discounts for longer bookings.
Time of Year
Peak charter seasons in certain regions can be more expensive. For instance, the summer months are high season in the Mediterranean, and prices may be higher during this time.
Amenities and Services
The inclusion of amenities like a crew, chef, water toys (e.g., jet skis, paddleboards), and other services can also affect the cost. Luxury yachts often come with a full crew, including a captain, chef, and stewards.
Additionally, newer yachts and those in excellent condition generally command higher prices.
Special Requests
Any special requests or customizations, such as specific food and beverage preferences or unique itinerary plans, may result in additional costs.
Fuel and Provisions
Fuel, provisioning (food, drinks, etc.), and docking fees are typically not included in the charter price and will be additional expenses.
Getting the Most Out of Your Next Charter Yacht
How much does it cost to charter a yacht? Prices vary depending on the size of the boat, time of year, and length of your rental. By taking advantage of luxury amenities, exploring new locations, and establishing a budget, you can make sure your next yacht charter is a success.
For the best prices and selection, contact your local marina to discuss available yachts and charter packages. Plan a vacation of a lifetime and book that yacht – you won't be disappointed!
Make sure to check out the rest of our site for more great articles!