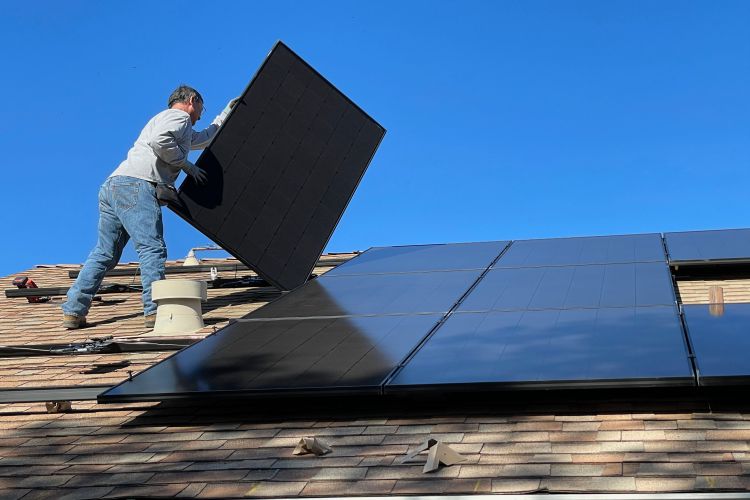 The cost of electricity is not getting cheaper, and homeowners are searching for eco-friendly alternatives to keep their monthly bills affordable. As a result, solar energy has become an irresistible choice that offers renewable power with financial savings. So, it makes perfect sense to make 2023 the ideal year to go solar. But before you start shopping for solar panel systems, there are various factors to consider to determine the amount of savings you and your family can enjoy over the long term.
Solar panel types
When investing in solar panels, researching beforehand is paramount for optimizing the returns and minimizing potential losses. Monocrystalline solar panels promise greater yields but may require an increased initial cost. Alternatively, polycrystalline solar panels are cheaper at first glance but could cost more. If you are uncertain which solar panel type best suits your needs and budget, seek expert advice from trustworthy solar panel companies such as www.ukenergi.co.uk.
Location of your home
Where you live can significantly impact how much money solar panel installation can save your home. The amount of sunlight exposure, climate, and weather patterns all play into the energy output that will determine if investing in this technology is worthwhile. Depending upon geographical location, you could see significant savings or minimal return on investment, so it pays to do your homework when researching panels for your home.
Total energy consumption
Doing a little research before investing in a solar panel system can make all the difference. Make sure you consider how much energy your household typically uses so that you choose an appropriately sized solar panel system. In this way, going green will make the most financial sense in the long run.
Roof angle
The angle and orientation of your roofing system are crucial factors to consider when installing a solar panel system for your home. Installing solar panels on a south-facing roof is one of the most advantageous options, allowing maximum sunlight exposure and energy production. Conversely, east or west-facing roofs can still generate energy but at reduced levels compared to their south-facing counterparts. North-facing roofs are generally not considered suitable due to limited light access. 
Size of your solar panel system
When it comes to your solar panel system, size does matter. A larger solar panel system means more energy production, translating into greater savings over time. However, it is also crucial to remember that bigger systems come with higher price tags. It is important to balance your potential money savings against your initial investment. Before deciding on the size of your residential solar panel system, consult with several solar panel installers to ensure you are comfortable and familiar with the costs and expected benefits.
Conclusion
By investing in a reliable solar panel system, a typical household could save thousands annually on their energy bills. The savings come from not relying upon the National Grid for power and taking advantage of the Smart Export Guarantee, which pays households for excess electricity generated by their respective solar panel systems.