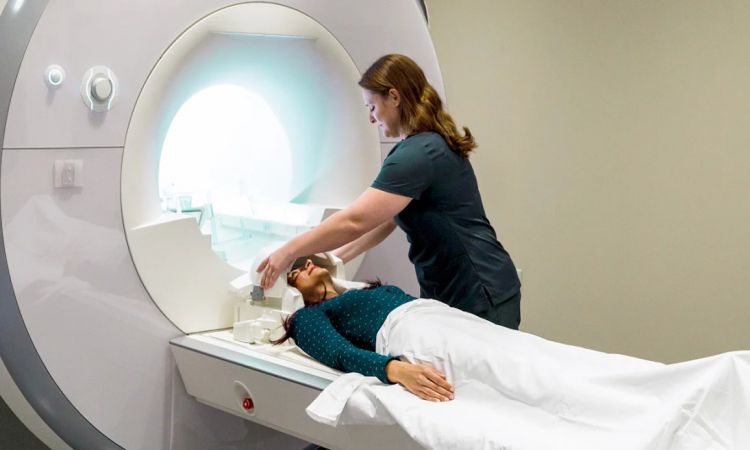 Multiple sclerosis (MS) has various symptoms that are easily confused with other health conditions. For this reason, a diagnosis can prove difficult, which can be frustrating for people living with MS.
If you're unfamiliar with the disease, it is caused by the immune system damaging the protective nerve coating in the central nervous system, as it mistakes it for a foreign invader.
As a result, a person with MS may experience exhaustion, abnormal sensations (tingling and numbness), vision issues, muscle problems, pain, poor mobility, and cognitive dysfunction.
MS can alter almost every aspect of a person's life, so they must receive a diagnosis to quickly receive the best treatment for their needs. Continue reading to learn how MS is diagnosed.
The Tests for MS
There isn't one test to diagnose multiple sclerosis, as a doctor may attempt to rule out various causes of symptoms first. In most cases, a patient may not receive an MS diagnosis until they've experienced two attacks, as a doctor will need evidence to back up their medical opinion. However, various signs of large and small MS attacks may appear on an MRI scan.
A Neurological Exam
A doctor will likely embark on a neurological exam to test a person's coordination, vision, mobility, reflexes, and balance. Simple testing can help a doctor identify if a patient has multiple sclerosis and where it is occurring in the central nervous system. However, neurological exams alone aren't enough to provide an official MS diagnosis, and a doctor will likely order the following tests.
An MRI Scan
Most doctors will refer a patient for an MRI scan if they suspect they have MS. The MRI will typically scan the brain and/or spinal cord to detect MS scarring, which will appear as small white patches (lesions), and a neurologist must determine if they are due to aging or MS. Also, they may inject a dye into a patient's veins to differentiate between old scarring and MS lesions.
If you strongly suspect you have MS but don't want to wait for a doctor's referral, you can book an MRI scan near you at Express MRI. No doctor's order is required, and it could provide the evidence you need to secure a faster MS diagnosis.
Evoked Potential Tests
Different types of evoked potential tests are available to support an MS diagnosis. The most common is the test to identify how well a patient's eyes work. To do so, a doctor will place small electrodes on various parts of the body, such as the head, arms, and legs. Light waves are then sent to the eyes to monitor brainwaves and determine if the brain is slow to receive messages.
A Lumbar Puncture
The lumbar puncture procedure requires a doctor to remove a sample of spinal fluid from the lower back using a needle. As the fluid surrounds the spinal cord and brain, any changes may indicate a problem with a patient's central nervous system. It might sound like a scary procedure, but it is usually undertaken via local anesthetic, and a patient may feel a little discomfort and a headache for a few days.