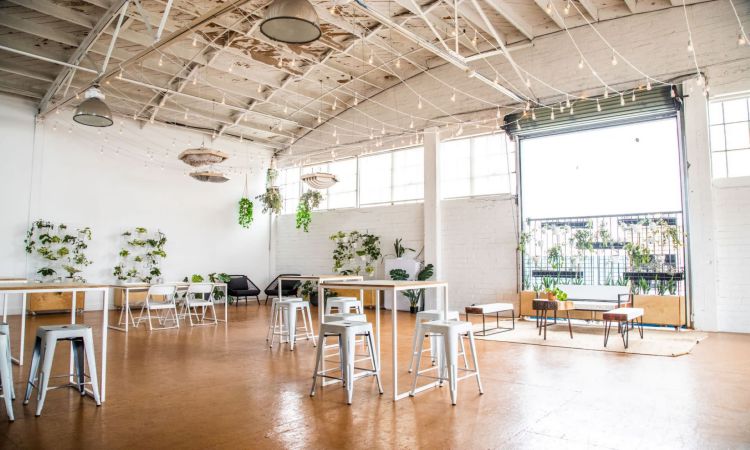 Putting on an event can be extremely exciting, especially if you want to pour your heart and soul into it or if it is for a good cause. However, no matter what you plan for your event, the space will determine its success. If there isn't enough room, enough seating, or enough parking, people will get stressed, and it will take away from the whole occasion.
These are just a few reasons why your event space needs to come first when planning, and why it impacts everything. Let's take a look at the impact of your chosen space for your event!
Atmosphere and Ambiance are Essential
Your chosen event space is going to set the atmosphere and the vibes for your event, which is why it is important to consider the nature of your event when choosing your venue. Whether you're hosting a corporate conference, a beautiful wedding, or a long overdue social gathering, the space's ambiance will significantly impact your guests' overall experience. If you can envision your creative ideas in the space you are looking at before you, you are on to a winner.
Make Sure There is Enough Space
The last thing that you want to happen when planning an event is to choose a space that can't hold all of your guests. Sometimes, this will be a guessing game, and you can't always predict how many people will show up, but accommodating an average number is essential.
Also, you need to consider factors such as seating arrangements, stage or presentation areas, and space for networking, socializing, and eating, of course! Everything should work in harmony with each other to create a pleasant space to be in.
You don't want your guests to feel too cramped or uncomfortable, but you also don't want the room to be so large that the event feels flat and empty.
Finding the right balance is essential – no pressure!
For a delightful venue suitable for many occasions, take a look at The Venue at Friendship Springs.
Think Amenities and Facilities
The right amenities and facilities will make all the difference to your and your guests' enjoyment. Toilets are an absolute must, but you will also want to think about the more modern essentials such as Wi-Fi access (especially if there is a limited signal in the area). If you are going to use sound or have a performance, it is worth looking into what equipment is on offer with the venue. Lighting, sound systems, and other visual aids could also be included in the hire price.
Consider Location and Accessibility
The location of your event space could significantly impact how many people turn up. If you are choosing somewhere in the middle of nowhere, it is going to be a lot less accessible to people than if you choose somewhere more central. Make sure to consider proximity to public transportation, major roads, and airports if you are having a big bash, and ensure ample wheelchair-friendly access.