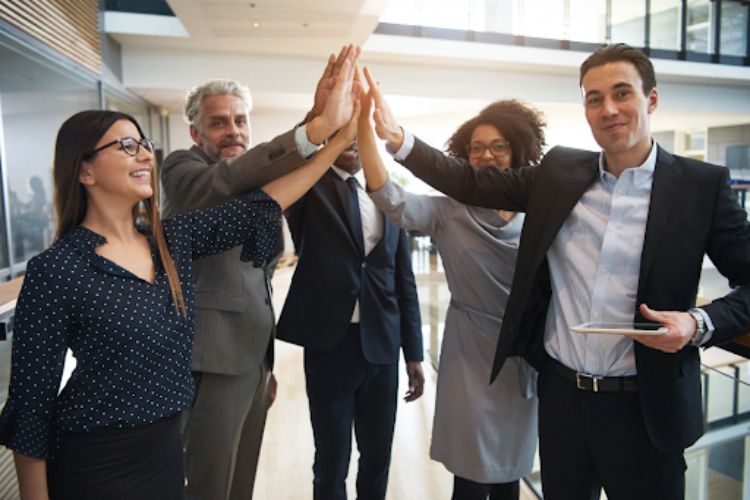 Company efficiency could make or break your business and the way that you run it. Now more than ever, businesses are going digital with their sales and technology.
In today's business climate, we need to have these tools if we want to succeed. If your business doesn't have the right digital technology to do its operations, you're missing out on a lot.
Not sure how to use technology to boost your business efficiency? Look no further. We have a few tips for you to try.
Data-Driven Solutions
Technology is ever evolving and with it, so is the way businesses operate. By utilizing data-driven solutions, businesses have access to data insight that can allow them to become more efficient and cost-effective.
By taking advantage of these opportunities, businesses can make more informed decisions and maximize efficiency while reducing costs. Data-driven solutions are a smart investment that will help boost business efficiency and productivity.
Automating Processes
Automation can help to reduce costs associated with labor, as well as help to improve data accuracy and turnaround time. Automatic alerts and reminders can help to reduce errors and missed deadlines.
Additionally, automation can integrate different aspects of operations, such as:
Inventory

Supply chain management

Customer service

And more
Leveraging Cloud Computing
Cloud computing allows businesses to access their data, networks, and everything else that is necessary for a business to operate smoothly, without necessarily having physical copies of their data. This makes it easier to store and share data conveniently with less time and resources to maintain it. Furthermore, cloud computing can also help with:
Customer support

Resource planning

Enable virtual

Remote working
This will boost productivity and lower costs as businesses can offset high upfront costs by having a pay-as-you-go system. 
Utilizing AI
AI can quickly analyze large amounts of data and provide future advice and suggestions. AI also helps with marketing and lead generation, as it can quickly identify potential customers and initiate conversations with them.
AI can even streamline recruitment processes. It is by identifying suitable candidates through their CVs and other relevant data. Furthermore, AI can be used for the following:
Manage product inventories

Suggest products services

Detect fraudulent activities
AI provides businesses with a great opportunity to become more efficient and productive.
Utilizing Mobility Solutions
Utilizing mobility solutions can greatly increase operational efficiency, especially in the digital age. Mobility solutions allow businesses to access and share digital information outside of an office. This enables employees to work anytime and anywhere.
This makes collaboration and communication much faster and easier while speeding up the decision-making process. Businesses that have implemented mobility solutions allow employees to access data and applications on the go.
And also have seen marked improvement in their productivity and collaboration. Finally, leaders can use IFS software for advanced analytics and data visualization capabilities. This allows for:
More efficient planning

Predictive analysis

Problem-solving

Faster decision-making
Ultimately, ifs software can help teams work smarter, not harder, increasing overall business efficiency.
A Guide to Boost Business Efficiency
Overall, boosting business efficiency can help streamline processes and increase profitability. Consider implementing improvements like the ones outlined in this guide and begin to reap the rewards quickly.
Try investing in business productivity software and project management tools to stay on top of tasks and eliminate redundancies. Start manifesting success today!
Did you find this article helpful? Check out the rest of our blogs!