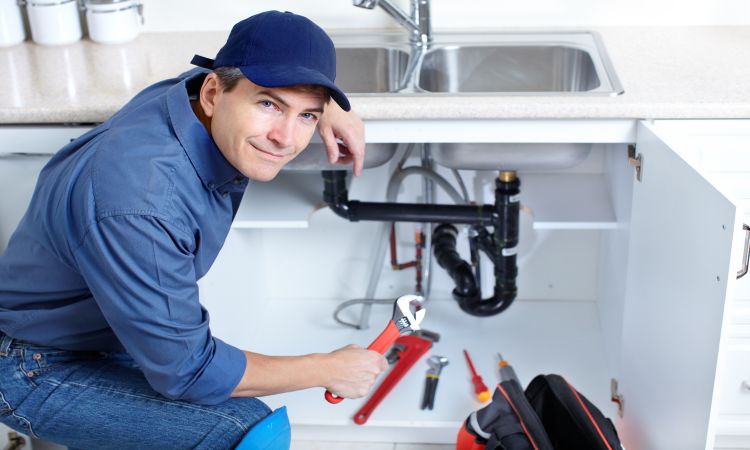 As a business owner, you understand the value of qualified employees. The right plumber can make a massive difference in your plumbing business when it comes to providing quality service and building customer trust. Thus, you must take care of your skilled workers if you want them to continue providing high-quality plumbing services to your customers.
When you prioritize the needs and well-being of your skilled and dedicated employees like the Fergusons Plumbing Group, you're also taking care of your business and building a solid foundation for long-term success.
This guide offers essential insights and actionable tips for plumbing businesses looking to retain their skilled employees for further professional growth and personal satisfaction.
Overview: Plumbing Businesses And Its Importance
Plumbing businesses are essential to most homeowners. Plumbers provide various services, including repairing, installing, and maintaining plumbing systems. As demand for clean water and efficient waste disposal increases, plumbing businesses are becoming increasingly important.
Furthermore, plumbing is a lucrative and stable industry that offers opportunities for growth and profitability. A critical aspect of the plumbing business is that it can start on a small scale and grow into a large-scale enterprise with proper planning and management.
One of the primary reasons why plumbing businesses are vital is that they provide essential services for daily living. Plumbing systems give individuals access to clean drinking water and efficient waste disposal, necessary for maintaining public health and hygiene. Without skilled plumbers, people's daily lives will be strongly affected.
Plumbing businesses are also necessary for new construction projects, as skilled plumbers are needed to install and repair plumbing systems. Installing these systems correctly and efficiently ensures they function properly, meet local regulations, and do not pose a public health risk.
Plumbing businesses can also offer numerous opportunities for growth and profitability. As new technologies and materials emerge, there is a constant need for skilled and knowledgeable plumbers to install and maintain these systems. Plumbing businesses can also expand their services by offering HVAC installation and repair, water treatment systems, and other related services.
While the plumbing business is lucrative, successful running requires knowledge, skills, and experience. Plumbers must deeply understand plumbing systems, codes, regulations, and safety requirements. Some locations also require plumbers to be licensed to ensure that they conduct their business safely.
In addition, plumbing businesses must have a strong marketing strategy and effective management practices to ensure profitability and growth. This includes investing in employee training and development programs, establishing clear goals and objectives, and regularly reviewing financial performance to make informed decisions.
How To Care For Your Skilled Employees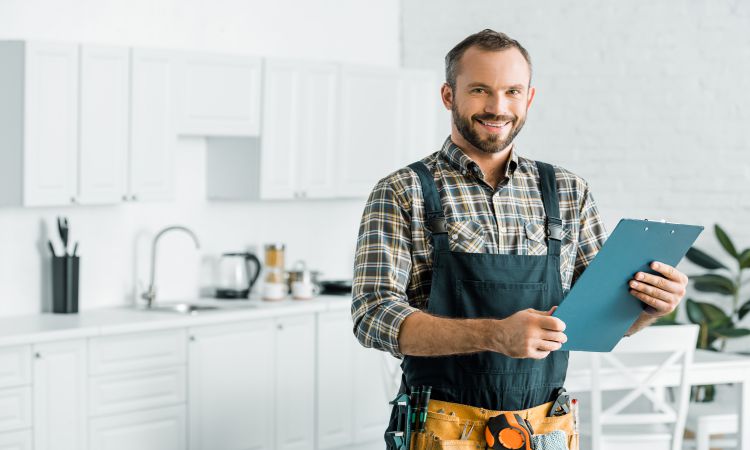 When you have the right people working for you, caring for them is essential. Below are a few tips for maintaining a healthy and happy workforce.
1. Invest In Employee Training And Development
Regular training sessions and development programs are vital in caring for skilled employees in a plumbing business. When employees have access to training, they can expand their skill sets and become more valuable to the company. This can increase job satisfaction, improved performance, and retention rates.
2. Offer A Competitive Salary And Benefits Package
Plumbing businesses that pay competitive salaries and offer attractive benefits packages will likely retain their skilled employees. This includes health insurance, retirement plans, paid time off, and other perks showing employees they are valued and appreciated.
3. Promote A Healthy Work-Life Balance
Skilled employees in the plumbing industry often work long hours and can experience high levels of stress. Employers can care for their employees by promoting a healthy work-life balance. This can include offering flexible work schedules and wellness programs. You should also encourage employees to take time off when needed to prevent burnout.
4. Create A Positive Workplace Culture
A positive workplace culture can go a long way in keeping skilled employees engaged and motivated. Employers can create a positive work culture by fostering open communication, providing opportunities for feedback, and promoting a supportive team environment.
5. Recognize Employee Contributions
Recognizing and rewarding employees for their hard work and contributions is critical to show they're valued. This can include providing bonuses or incentives for exceptional work, acknowledging employee accomplishments publicly, and offering opportunities for career advancement within the organization.
6. Provide A Safe Work Environment
Safety is a top priority in the plumbing industry. Employers should provide a safe work environment, including training on safety procedures, appropriate safety gear, and regularly maintaining equipment to prevent accidents. It's also advisable to have insurance should accidents or mishaps happen at work.
7. Foster A Sense Of Community And Belonging
Skilled employees in the plumbing industry often work in small teams or on their own, which may lead to a sense of isolation. You should foster a sense of community and belonging. This can include hosting company events, promoting team-building activities, and encouraging employee participation in community events.
Conclusion
Caring for skilled employees is essential for the success and longevity of plumbing businesses. With a solid understanding of the needs and desires of qualified employees, businesses can provide the right benefits and working conditions to attract and retain skilled workers. After all, skilled employees who provide high-quality plumbing services to your customers help improve your business.