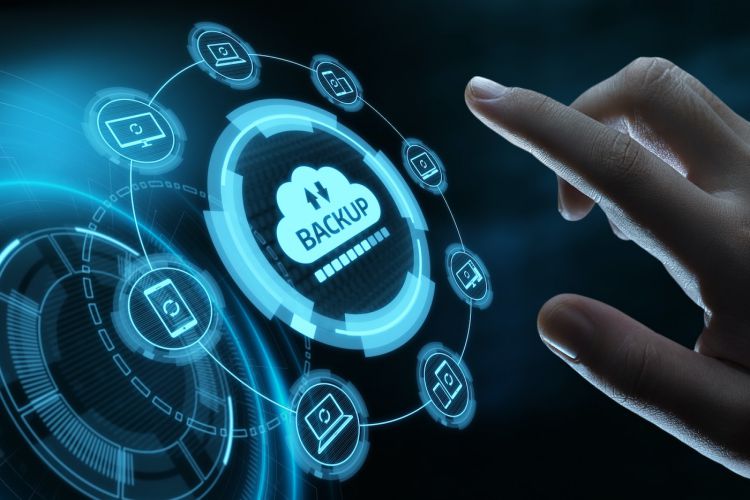 When it comes to protecting your important data, having a backup strategy is crucial. A data backup strategy involves creating and implementing a plan for regularly backing up your data to ensure that it remains safe and accessible in the event of a disaster or system failure. This can include backing up your data to an external hard drive, cloud storage, or other remote locations. By having a solid backup strategy from IT Support New York professionals, you can minimize the risk of losing valuable data and ensure that you are able to recover quickly from any unexpected events.
Losing important data can be devastating and have serious consequences, such as lost revenue or compromised security. A data backup strategy helps to ensure that your information is protected and can be recovered in the event of a disaster or system failure. This includes backing up data regularly, storing backups in a secure location, and testing the backup systems to ensure they are working properly.  Whether you are an individual or a business, creating and implementing a data backup strategy can provide invaluable peace of mind and protection for your critical information.
Small Business Data Backup Strategy
As a small business owner, it is crucial to have a data backup strategy in place to protect your valuable information. One of the first steps in developing a backup strategy is determining what data needs to be backed up and how frequently. This can include customer data, financial records, and other critical information essential to your business operations.
Next, you will need to decide on a backup method. This can include cloud-based backup solutions or physical backups using external hard drives or tapes. It is important to regularly test your backups to ensure that they are working properly and that your data can be restored in the event of a disaster.
Another important consideration is security. Ensure that sensitive data is encrypted and that access to backups is restricted only to authorized personnel. With a solid data backup strategy in place, you can rest assured that your business information will be secure and protected from unexpected loss or damage.
Risk Assessment
When it comes to creating a data backup plan, the first step is always conducting a thorough risk assessment. This involves identifying and evaluating potential security risks to your business's data, such as cyber-attacks or natural disasters. By assessing these risks, you can determine which data is most critical to your company and prioritize its protection. You may also need to consider compliance regulations and industry standards when developing your backup plan. A solid data backup plan can be a lifesaver in the event of a data breach or other disaster, so it's important to take the time to assess your risks and develop an effective strategy for protecting your business's information.
Risk assessment aims to ensure that organizations are prepared for any eventuality and can respond quickly and effectively in case of an unexpected event. Organizations can ensure their operations remain safe and secure by assessing potential risks.
Assess Your Budget
Analyzing your budget is an important step in determining the best option for data backup storage. With so many options available, going for the most expensive or popular choice can be tempting. However, there may be more practical solutions for your budget.
Several storage options are available, each with its own cost and benefits. Cloud storage is a popular option that allows you to store your data remotely, but it can come with monthly or annual fees. External hard drives offer a one-time purchase option but can be expensive and require additional software for backups. Another option is to use network-attached storage, which allows you to store data on a device connected to your home network. This can be a cost-effective solution but may require some technical knowledge to set up and maintain. Ultimately, the right storage option will depend on your budget and specific needs.
When analyzing your budget, consider factors such as the amount of data you need to store and how frequently it needs to be backed up. This can help you determine if cloud storage or physical hard drives are more cost-effective in the long run. It's important to strike a balance between affordability and reliability when choosing a data backup storage option. By analyzing your budget and needs, you can make an informed decision to keep your data safe without breaking the bank.
Speed Requirements
When it comes to data storage, speed is a critical requirement for many businesses. The ability to quickly recover data in the event of a system failure or other issues can be the difference between a minor inconvenience and a major disaster. To ensure that your data storage option can support quick data recovery, consider factors such as the type of storage media, the connectivity options available, and the system's performance capabilities.
The option you choose should be able to support quick data recovery in the event of a system failure or other issues. This means you need to look for opportunities offering fast read and write speeds, redundancy, and backup capabilities. For example, solid-state drives (SSDs) are often a good choice for those needing fast data access, as they offer faster read/write speeds than traditional hard disk drives (HDDs). Additionally, cloud storage solutions can also be a good option for those who need quick data recovery, as they offer redundant backups and can be accessed from anywhere with an internet connection.
Ultimately, choosing a data storage option that meets your speed requirements is essential for maintaining business continuity and minimizing downtime.
To Sum Up
Protecting your small business data is essential for maintaining smooth operations and ensuring the safety of sensitive information. Implementing a comprehensive data backup strategy can provide you with peace of mind knowing that your data is secure, even in the event of an unexpected disaster. By following these best practices, you can ensure that your data is always recoverable. Be sure to implement a backup strategy – take action now to safeguard your business against potential data loss.
Post courtesy: Chris Forte, President, and CEO at Olmec Systems