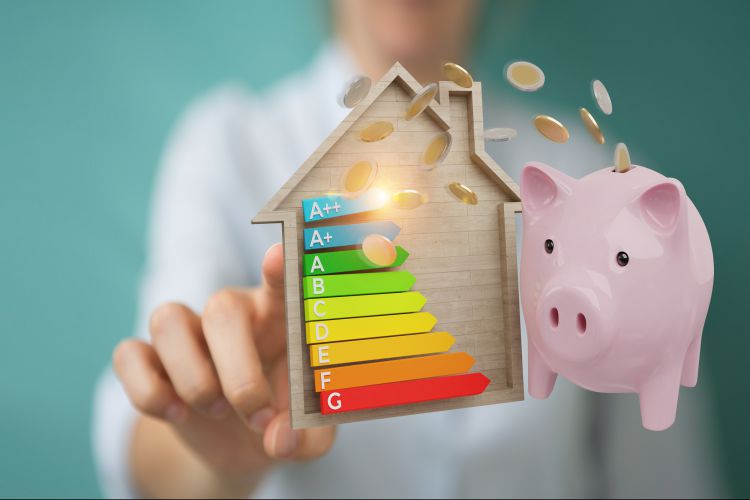 You might think that trying to enhance your home's energy efficiency is going to be expensive and difficult to do, and that could put you off, even though you know this is something that everyone needs to do more to protect the planet. 
The truth might surprise you – it's much easier and more cost-effective to make these changes than you might think. You can even start with smaller ideas and work up to bigger ones as your budget allows, and these small changes are a great start and every little change you make will help hugely. With that in mind, here are some of the best ways to enhance your home's energy efficiency. 
Think About Your Lighting 
Your lighting might not be something you think too much about. It's there when you need it but otherwise, it's not something that tends to be on your mind. Yet, your lighting is an easy and inexpensive way to make some positive changes in your home when it comes to being more energy efficient. 
For one thing, you could try to use a lot more natural light. The more natural light you can let into your home, perhaps by using smaller window treatments, cleaning your windows more often, or cutting down shrubs and bushes outside, the less lighting you'll need to use in your home. This is good for reducing your energy bills and for taking care of the planet. Plus, natural light is good for your health, so it's well worth getting more of it when you can. 
You can also switch your current bulbs to energy-efficient LED versions. This way, when you do need to use the lighting in your home, it will be a lot more energy efficient. 
Fix Your Roof 
Your roof is there to protect your home and everyone in it from the elements, but it's also there to help keep your home a lot more comfortable. When your roof is old or damaged, it won't work as well, and you'll lose a lot of heat through it in the winter (meaning you have to turn the heating up higher to compensate) and you'll gain a lot of heat through it in the summer (meaning you have to use your air conditioning more). In either case, this is not an ideal situation. 
By contacting professional residential and commercial roofing experts, you can have your roof checked for any problems and they will fix it too. Soon enough, your home will be a lot more energy efficient, and you won't have to run the risk of injury by climbing onto your roof to try to fix things yourself. 
Get a Smart Thermostat
There seems to be a smart everything these days, and although you might not like having and using too many apps, some are invaluable. One such app is anything linked to your thermostat. When you have a smart thermostat that you can control remotely, you can ensure that your heating and cooling is only used precisely when you need it to be, and at the right temperature. 
A smart thermostat means you can switch your heating on just before you get home, for example, ensuring your property is warm when you get there. Or, you might accidentally leave the heating on when you go out. Normally, this would waste a lot of money, but with a smart thermostat, you can easily switch it off, saving money and the planet at the same time.