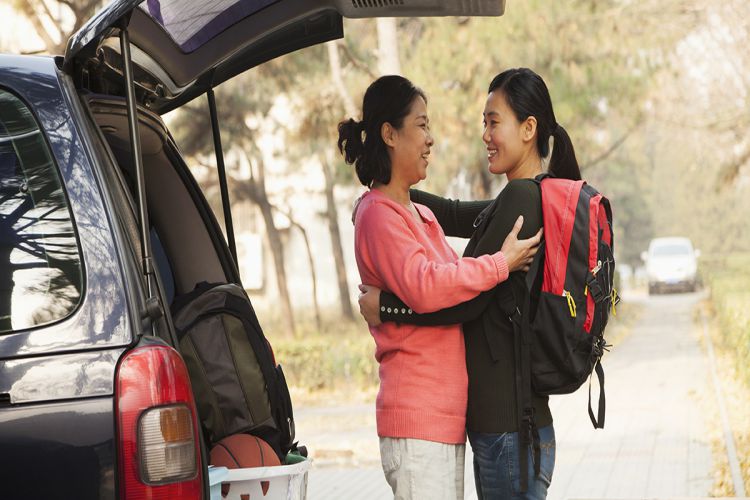 As soon as your son or daughter receives their college acceptance letter, you will naturally be filled with pride and excitement, and you will want to prepare them as much as possible for their new adventure.
So, with this in mind, continue reading to discover three helpful and constructive ways that parents can help their child at college. 
🖋 Ensure Their Place of Residence is Conducive to Work
As a college student, especially a freshman, college life is just as closely associated with partying and making new friends as it is with studying and academic intelligence, and as such, it is important to impress upon your child the importance of both. 
It is highly likely that your child will have absolutely no problem making new friends and settling into the social life of the college, so it would be worthwhile to help them create a study environment conducive to work. From finding out all about the fast and affordable fiber internet available in St. Charles, to ensuring there is enough room in their dorm for their study books and desktop computer, this is most definitely a great way to help.
🖋 Monitor Their Emotional Health & Wellbeing 
Especially if attending college is the first and only time your son or daughter has lived away from the family home, it is also absolutely essential to regularly check in with how they are feeling and monitor their levels of emotional health and wellbeing. 
Key methods of doing the best you can to ensure your child is happy, fulfilled, and on top of their studies and social life at college include the following:
Making the academic institution aware of any pre-existing mental health issues

Keep a steady line of communication open between you and them

Remind them that their home is a safe space always available to them 

Help them to adjust to independent living, and all that entails

Make sure they are not relying on narcotics or alcohol to manage their stress levels
🖋 Teach Them Good Time Management Skills
Embarking upon a college or college degree is often the first time your child will have ever had to manage their own time and daily schedule, and it may well be the case that, fortunately, your son or daughter is naturally an organized and prepared person, which will certainly help.
However, especially in the case of teenagers, it is understandably a huge shock moving from the structure and discipline of high school to the more independently-natured life at college, so teaching them strong life skills can be incredibly useful. 
Remember, too, that independence and freedom are not only two elements of adult life that should be valued most highly, but that even though you may have had your own college experience, this time, it is your child's, and you should avoid the temptation to micromanage. Instead, practice active listening skills and always endeavor to offer unbiased and honest advice whenever and however your child asks for it.