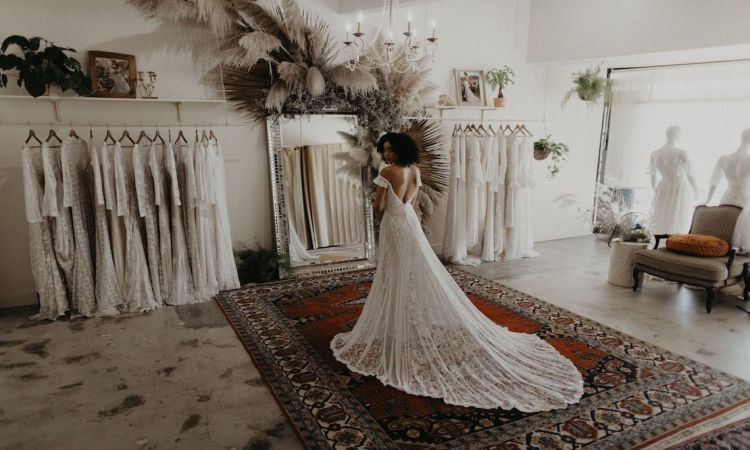 In any given year, there are more than 1.6 million marriages in the US. While not every couple goes in for a wedding, the majority opt for the ceremony with friends and family present.
Of course, planning the event is often a seemingly endless pile of details. You must pick a location, pick a date, and get invitations out to everyone. Then, there are all the wedding options, such as decorations and catering.
Yet, the dress is often the most significant detail for the bride, which makes finding a great bridal shop key to a successful wedding. If you're planning your wedding, keep reading for some key tips on picking a bridal store.
Ask Friends and Family
Friends and family who married recently provide one of the best sources of information on bridal shops. The ones who live in the area can prove especially helpful in narrowing down your options for a local bridal shop.
They can offer you an insider's perspective on a bridal shop's customer service and the quality of their alterations.
Consider Location
Something you should think long and hard about is the location of a bridal store. Let's say that you plan on having the wedding in your hometown. You might feel a temptation to get your dress at a local bridal shop.
Yet, if you don't live nearby, that can work against you. Wedding dresses must go through multiple rounds of fittings and alterations. Unless you visit your hometown on a regular basis, it will prove a serious hassle.
Picking a shop where you live can make the process far easier and more convenient for you.
Research
Not every bridal store carries every designer. You should spend some time researching which designer you like in advance. If a shop doesn't carry that designer, you can move on to other places that carry your preferred dress options.
Check Out the Reviews
You should also make a point of checking out the reviews for bridal shops. You should do that even if they do come recommended. While a shop might have done a good job for your friend, they may not only provide so-so service most of the time.
Remember Your Budget
The cost of a wedding often spirals out of control the closer you get to the date. While building in a little wiggle room for the dress is practical, you should set a hard limit on your budget. Once you set it, stick with it.
Picking Your Bridal Shop
It might seem counterintuitive, but picking your bridal shop should bear a strong resemblance to picking any other service provider. You should ask for recommendations from people you trust and consider the shop's proximity to you.
Also, research if they have the options you want. And look at the reviews they get. Finally, they should offer what you want in your price range for the dress.
Looking for more wedding tips? Check out some of the other posts in our Lifestyle and Inspirations sections.