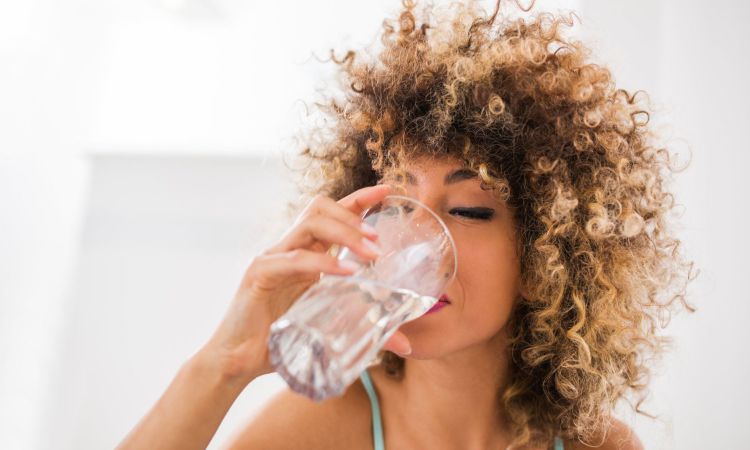 Being hydrated is important for your health—that might not be a surprising fact. However, it still might be an area that you don't pay attention to in the way that you should This might be a problem that you're aware of, but it might just be that you don't know how much you're supposed to drink—or don't find the time to meet that target.
Breaking into such a habit can be difficult, but once you're there it's smooth sailing. Therefore, finding the right method for you is important, and can mark the beginning of a new relationship with your health as far as hydration goes.
Continue reading to find out how you can incorporate more water into your daily routine.
Use Bigger Glasses
This might sound like an overly simplistic solution at a glance, but drinking from small glasses could be an issue that's genuinely standing in your way more than you would expect. If all the glasses that you use in your home are small (only allowing for around 100–200ml at a time) it's understandable that you would be drinking less. After all, filling up your glass and walking away means that you have to nurse that drink, or you'll need to take the time to go back and do it all over again.
Using a much larger glass (or even a bottle that can keep the water cool and contained) can allow you to take what you need all at once and then drink plenty more going forward—encouraging you not to hold back on account of fearing a return trip to the kitchen to refill it.
Improve the Taste
The problem that you might have had with drinking enough water up to this point might have been that you don't like the taste. This isn't a problem that everyone has, but it's why others find themselves leaning towards fluids that aren't capable of providing the same benefits. In parts of the world where you can drink tap water, part of this problem might arise from a distinction in how the water tastes in one area compared to another.
If this is a problem, you have several options. You could opt for an alternative such as sparkling water that alters the experience through carbonation—while seemingly providing the same benefits. On the other hand, it might be that you have difficulty swallowing, in which case Simply Thick in powder or gel form can help you to overcome the hurdles that stand in the way of you remaining hydrated.
Set Yourself Targets
Instead of trying to seamlessly morph more water into your life, you might find that a more practical approach is to be aware of this shift as much as possible. Setting targets for yourself, which you can do after making yourself aware of how much you should be drinking daily, can allow you to start working towards them more clearly.
This might function quite neatly as a starting point, and you might not find that you're rigorously forcing yourself to stick to these targets for very long—quite quickly you might become attuned to the idea that this is simply part of your daily routine, allowing you to abandon the structure.