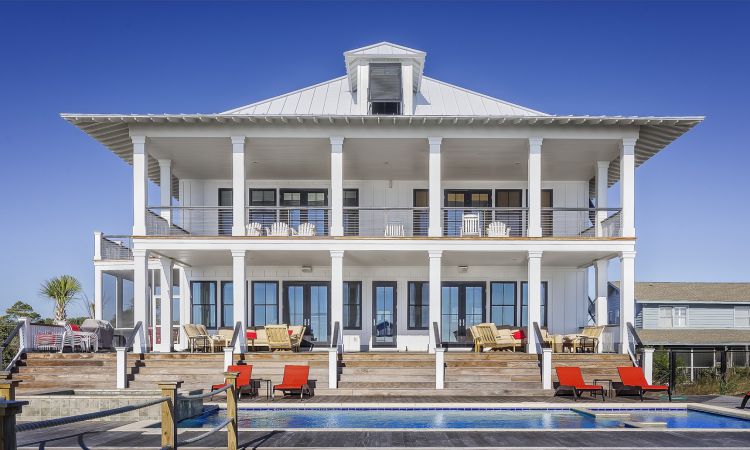 Buying a home is likely the biggest purchase most people will make. With so much at stake, avoid common mistakes home buyers make. From rushing into a purchase before doing sufficient research and due diligence to failing to develop a strategy that considers factors like budget, location priority, and desired amenities, home buyers often make costly mistakes in their haste. Below are the top 10 most common house-hunting mistakes that buyers should be wary of to ensure they get the best home for their needs and budget.
Do Your Homework Before House-Hunting
Buying a home is one of the biggest financial decisions you'll make. Going into the process unprepared can end up costing you significant time and money. Do your research on the front end to avoid some of the most common house-hunting mistakes. Know how much you can afford, the type of home you need, and your must-have features. Come armed with data on local home prices, and you'll be in a much better position to find the right place for you.
Not Determining Your Budget
The most important step is determining how much you can afford to spend. Get pre-approved for a mortgage before starting your search so you know your limits. Factor in not just the down payment and monthly payment amount but also insurance, property taxes, maintenance, and other housing costs. Set a budget and stick to homes within that range to avoid the heartbreak of falling in love with a house you simply can't afford.
Focusing Too Much On First Impressions
It's easy to be swayed by shiny new countertops or charming wood flooring, but don't let first impressions blind you to major issues. Look beyond surface details to examine the home's fundamentals carefully. Check for any signs of water damage or structural problems. Make sure all fixtures and appliances are in working order. Focus on layout, storage space, room sizes, and lighting as well. These types of problems are expensive to fix after purchasing a home.
Forgetting Storage Requirements
Are you an avid DIYer with a garage full of tools and supplies? Or do you have young children in need of ample storage for all their outdoor toys and sporting equipment? Be sure to evaluate a home's storage options carefully during your search process. It's much harder and more costly to remedy a storage shortage after you buy a house versus choosing one with adequate attic, basement, garage, and closet space from the beginning.
Not Checking Out Sochols
If you have kids or are planning to start a family soon, a home's school district can be one of the most significant factors in your buying decision. Visit schools in person, check school ratings and reviews, speak to parents of currently enrolled students, and consider how far the schools are from any homes for sale in Boone, NC, or other areas where you're looking. Don't rely only on a home's location to determine the quality of its schools. Sometimes there are significant differences just between two nearby neighborhoods.
Not Hiring A Professional Inspector
Buying a used home is risky without getting a professional inspection before finalizing the deal. An inspector can uncover problems with the roof, foundation, plumbing, electrical systems, and more than a typical buyer might miss. Addressing major issues after purchasing the home can end up costing you thousands of dollars. For a few hundred dollars, a professional home inspector provides invaluable peace of mind and can help you negotiate with the seller to get the necessary repairs done.
Being Inflexible In Your Criteria
It's a good idea to go into your house hunt with certain must-haves and priorities but don't be so rigid in the criteria that you miss out on otherwise good options. You may find a home with everything you want except for the extra bedroom or garage space you had hoped for. Consider which factors are most important and where you have flexibility. You can often make minor compromises without sacrificing what you need in your next home.
Rushing The Process
House hunting and buying a home requires balancing patience with taking action. Don't feel pressured to make an offer after only one or two viewings. Take time to look at multiple homes that meet your needs, then evaluate the pros and cons of each thoroughly before deciding on your top choice. However, don't drag things out for so long that you miss the opportunity or the perfect home is snatched up by another buyer. Try to move purposefully while also avoiding impulsive decisions.
Not Negotiating The Best Deal
Once you find the right home, negotiate the best deal you can. Do research to determine a fair price range so you'll know if you're getting a good value. Get inspections done and use any issues that come up to potentially lower the asking price. You should also compare the seller's asking price with recent selling prices of comparable properties. Make an initial offer that's on the lower end of but still within the reasonable range. You can then negotiate from there to reach an agreed-upon selling price.
Not Considering Resale Value
Even if you plan to live in the home for many years, you still need to consider potential resale value when shopping around. Look for homes with enduring appeal that are well-made, low maintenance, and in desirable locations. These types of homes tend to hold their value well over time. Avoid purchases that have features or problems which may significantly reduce interest from future buyers. Your home's resale value impacts how much equity you'll gain and also your options for your next home.