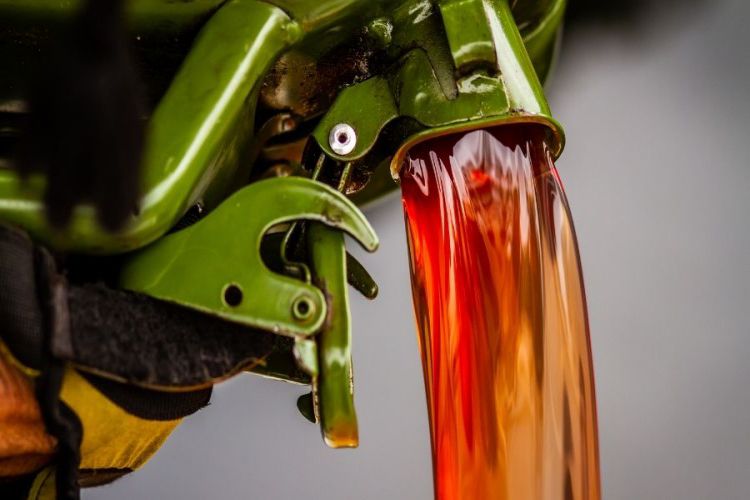 Off-road vehicles continue to grow in popularity in the US, forecasted to be worth around $13.5 billion by 2024. However, off-road engine operating does not come without challenges, with one being finding the best machine fuel, such as off-road diesel. 
There are several differences between regular diesel and off-road diesel, including where you can obtain it. If you need to find off-road diesel and learn more about off-road diesel uses, read on.
What Is Off-road Diesel?
Off-road diesel is for off-road vehicles and equipment without road fuel taxes included. It is also called red diesel due to the dye marking it off-road. Off-road diesel uses include:
Construction fueling

Agriculture 

Heating oil 

Industrial vehicles and machines 

Off-road engine operating 
Off-road diesel has different uses in various industries, from fueling tractors to generators. Using off-diesel in road vehicles is illegal because off-road diesel doesn't have road fuel taxes included in the price, which makes it cheaper. Any machine that does not need to go on public roads can use off-road diesel instead of on-road diesel.
Regular Diesel vs. Off-road Diesel
The main difference between regular diesel and off-road diesel is the color. Off-road diesel is dyed red to distinguish it, meaning authorities can monitor its usage and ensure no one is using it on roads. In contrast, on-road diesel is sometimes known as 'clear diesel' or is said to have a green tint in the US.  
Other differences include legalities and pricing. You cannot use off-road diesel on public roads, whereas you can use regular diesel on and off-road. However, it makes more sense to use off-road diesel due to the lower pricing without tax. 
The actual chemical makeup of regular diesel and off-road diesel is the same. However, you cannot access off-road diesel in the same way you can access regular diesel. The red dye used also helps prevent pollution issues due to putting off-road diesel in highway vehicles, which can cause a variety of issues. 
How to Get Off-road Diesel
There are several ways that you can get off-road diesel. The first step is to check what your state's requirements are to obtain off-road diesel. You may require a permit to be able to make the purchase. 
Once you have your permit, you can decide whether to access off-road diesel through a special fueling station or delivery. Sometimes there are fueling stations in industrial or agricultural areas, but you may need to work for the company or have a membership. Usually, the pumps are marked differently from regular diesel fuel pumps. 
However, many people find that diesel fuel delivery services offer the most convenient option for getting off-road diesel. You can contact the delivery service directly to discuss delivery options and pricing plans. 
Find a Diesel Fuel Delivery Service
So, if you decide to use a diesel fuel delivery service, how do you select the best one for your needs? The first step is to check the locations they deliver and their delivery times.
Many services are nationwide, but you want to ensure they can deliver the fuel you need in time. Look out for services that offer 24/7 contact options and have a clear procedure to get in touch with a customer representative. 
Find a reputable firm that has good reviews and can meet your fuel delivery needs. Many services deliver directly to the site, so you can continue to work without any delays. You can also learn about price plans, routine delivery, and emergency fuelling options. 
Other services to look out for include generator fuelling, bulk fuelling, fleet fuelling, and on-site fuelling. You can also check whether they offer other fuel delivery options, saving you from looking for different delivery providers. 
Frequently Asked Questions
It is common to have a variety of questions about off-road diesel and delivery. Many people do not realize that there is an off-road fuel option when they first begin a company or project, so it can be a relief to find out there are more economical fuel options out there.
However, it is natural to have questions about off-road diesel. Here are some common questions that arise.
Where Do You Use Off-road Diesel? 
You use off-road diesel on your property, industrial sites, and agricultural areas. It is essential to check what is considered public highways near you. Sometimes the roads that appear to be 'off-road' are also for the public, meaning you cannot use red diesel here.
Why Is Off-road Diesel Dyed Red?
Off-road diesel is dyed red to help prevent tax evasion, prevent air pollution, and incorrect use. Using off-road diesel in highway cars can lead to a variety of costly consequences, including fines and pollution. The red dye marks the fuel as off-road without tax, similar to other dyed fuels, such as kerosene. 
Is Off-Road Diesel Flammable? 
Just like regular diesel, off-road diesel is flammable. The National Fire Code classes off-road diesel as Class II combustible. Diesel fuel's flash paint is between 126 and 205 degrees F. 
Can Off-road Diesel Damage My Car?
You should only use off-road diesel for its correct uses, such as for construction machine fuel. It is not only illegal to use off-road fuel in highway vehicles, but you could also experience issues depending on the age of the red diesel. If you are using fresh diesel, it should be fine; however, older off-road diesel may have a higher sulfur content that can cause issues.
You could experience maintenance and legal issues if you use off-road diesel in on-road cars. You could be charged with tax evasion if you get caught using off-road diesel in your vehicle, which can include time in prison, along with a significant fine. 
Enjoy Your Off-road Diesel 
Off-road diesel can offer many benefits for your operations, including convenience and cost-savings. However, be sure to pick a reputable diesel fuel delivery service to ensure you receive quality off-road fuel you can trust.
Did you find this article helpful? Check out our other articles for more life hacks and handy cost-saving tips!