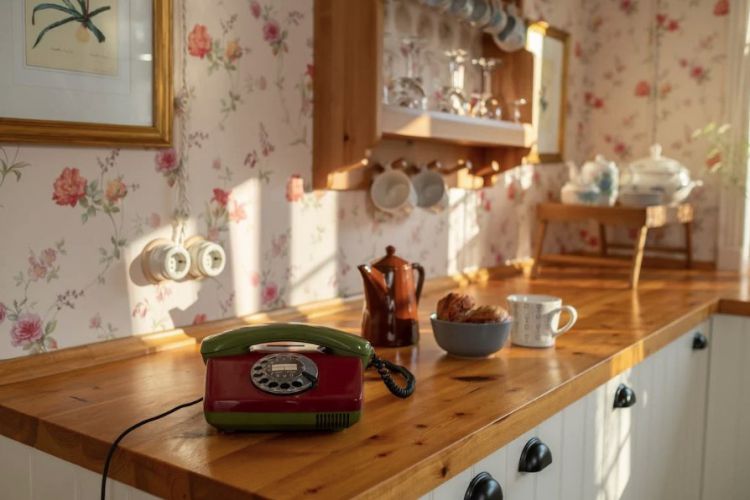 There are over seven billion mobile users in the world, and more than five billion of them are smartphone users. In this mobile and smartphone revolution, people have almost forgotten about the existence of home phones and landlines. Despite that, there are still people who use home phones. The question is, why? Let's find out.  
Better Call Quality
It may surprise you, but home phones or landlines offer better call quality compared to smartphones. That's because home phones use traditional landline connections. These connections are clearer and more stable compared to wireless mobile phone connections. 
On top of that, landlines offer calls with significantly no interference or dropped calls. Mobile networks are often subjected to weak signals and network problems like congestion. The same problem doesn't exist for landlines. Home phones offer a more consistent and dependable call experience. 
The better call quality also ensures better sound quality. Landline calls offer crystal clear and sharp sound quality. It also manages to filter the background noises and echoes in many cases, given that your home phone doesn't have any hardware problems.
More Cost-Efficient
Mobile phones require a monthly plan for your internet service, voicemail forwarding, phone calls, etc. However, with a landline, you need only a monthly rental fee to cover all those costs. Getting the right home phone plan will further allow you to save money on your landline bills while you make use of all those advanced features. This is one of the best ways to ensure that you have a cost-efficient phone service.
Once you set up your home phone and get a monthly plan, you don't have to worry about spending any extra money on it. This makes it much easier for you to make your monthly budget since you're already aware of how much your phone bills will cost you every month. 
Power Outage is Not a Problem
Mobile phones run on batteries that require you to charge them every now and then. Over time, these batteries wear out and are unable to provide a long-lasting battery life making it difficult for you to use the phone for a prolonged period. With a landline connection, you don't have to deal with this issue. 
This is especially beneficial for you during a power outage. The landline connection is all you need to power your home phones, and they will continue to work even when the power is out. This is perfect for those who live in areas where power cuts are frequent. 
Emergency Responders Can Locate You Easily
When you're using a smartphone or a mobile handset, emergency responders rely on your GPS to get to you. This can cause problems if your GPS is not accurate. 
However, home phones don't have this issue. Landline numbers reroute to specific locations. Therefore, it's much easier for emergency responders to reach you. If your mobile phone fails to make your whereabouts known to the responders, you can always rely on your home phone to do it with ease. 
Equipped with Advanced Features
Landlines these days are not just limited to your old-school phone calls. They're not just for picking up and making calls. These days, home phones come with features like caller ID, call forwarding, voicemail service, VoIP service, call waiting, etc. Features like these make your home phone almost as smart as your mobile handset. 
Besides, modern home phones can also help you send text messages. Not to mention, there are phones that have full-on touch screens you can use to do a lot of other things like call recording and such.  
More Senior-Friendly Than Smartphones
Compared to smartphones and even regular feature mobile handsets, home phones are more senior-friendly. This is why these phones are popular amongst older people. 
Smartphones are easy to use, but that's only for the younger generations. The same can't be said for people who are in their 60s or 70s. For them, navigating through a smartphone is a lot of effort. 
Home phones have larger buttons, big screens, and fairly simple functions. Seniors can simply dial the number they want to reach and be done with it. Even the more advanced home phones have easy-to-navigate menus. These are also easy to understand and people in that older age bracket will have no trouble understanding how to use these menus.
As you can tell by now, home phones provide their users with tons of benefits. That's why it's in existence even today. Thus, if you feel the need to switch to or set up a home phone at your place, by all means, go ahead. You'll find it to be very helpful in certain ways.