E-commerce is a rapidly growing industry, with a steadily increasing number of consumers preferring to make their purchases online. However, with the increasing number of e-commerce platforms and businesses popping up daily, competition is fierce. Whether you're just starting out or have been in the game for a while, boosting your e-commerce business's performance is essential. This article provides key strategies to give your business the competitive edge it needs.
Harnessing the Power of Integration
One effective strategy to propel your e-commerce business forward is integration. An integrated system allows different parts of your business to communicate seamlessly with each other. For instance, a tool like Shopify Netsuite integration can unify your e-commerce platform with back-end business operations. Such synchronizations help in streamlining processes, reducing human error, and ensuring real-time updates between your online store and inventory or financial systems.
Optimizing the User Experience
A key factor that determines the success of an e-commerce business is the user experience (UX). If users find your website difficult to navigate or unattractive, they are less likely to make a purchase. Here are a few ways to optimize UX:
Ensure that your website design is visually appealing and reflects your brand's image. Keep the layout intuitive and easy to navigate.
With the rise in mobile shopping, it's essential that your e-commerce website is optimized for mobile devices. This includes ensuring that images load quickly, text is readable, and buttons are easily clickable.
Slow website load times can deter customers. Optimize your website's speed by compressing images, minimizing code, and using a reliable hosting service.
Clear Calls-to-Action (CTA):
CTAs guide users toward your goal. Whether it's "Add to Cart", "Sign Up", or "Learn More", ensure your CTAs are clear and compelling.
Leveraging Social Media and Influencers
Social media platforms have become critical tools for e-commerce businesses. They allow you to reach a wider audience, engage with customers, and promote your products. Here's how you can make the most out of social media:
Consistency is key. Regular posts keep your brand at the top of your followers' minds and feeds.
Avoid overtly "salesy" posts. Instead, focus on creating content that adds value, entertains, or educates your followers.
Influencer Collaborations:
Influencers have the power to drive significant traffic to your e-commerce site. Collaborating with influencers that align with your brand can give your business credibility and reach.
Implementing Data-Driven Strategies
In today's digital age, e-commerce businesses have access to a wealth of data. Utilizing this data can give you insights into customer behavior, preferences, and pain points. By understanding your customer's journey, you can make informed decisions. In addition to NetSuite integration, consider investing in analytics tools that can help you track user behavior on your site. This data can be used to:
Personalize the Shopping Experience:
Tailor product recommendations, content, and even promotions based on user behavior and purchase history.
Test different versions of product pages, CTAs, or even email campaigns to see which one performs better.
Use data to run retargeting ads to users who have visited your site but didn't make a purchase.
Ensuring Top-Notch Customer Service
Superior customer service can set your e-commerce business apart. In a digital space where customers can't physically touch or try products, trust plays a crucial role. Offering excellent customer service can foster trust and loyalty. Ensure:
Offer a hassle-free return policy. This reduces the perceived risk of online shopping for customers.
Whether it's through chatbots, emails, or phone support, ensure customers' queries are answered promptly.
Encourage satisfied customers to leave reviews. Prospective buyers often rely on reviews to make purchase decisions.
Diversifying Marketing Efforts
While digital marketing is crucial for e-commerce businesses, diversifying your marketing efforts can help you reach different segments of your target audience. Consider:
Send regular newsletters, product updates, or promotional offers to your subscribers.
Collaborate with bloggers or other websites in your niche to promote your products for a commission.
Search Engine Optimization (SEO):
Ensure that your product descriptions, meta tags, and website content are optimized for search engines. This will improve your site's visibility in search results.
Expanding Your Global Reach
In today's digital age, businesses aren't bound by geographical limitations. E-commerce platforms can tap into international markets and reach audiences across the globe. However, catering to a global audience demands more than just offering international shipping.
To genuinely resonate with international customers, e-commerce businesses must adapt their content to reflect local tastes, cultures, and preferences. This means embracing localized content that speaks to the local audience in more ways than just language. Imagine a shopper in Japan—they would likely expect to see prices in yen and descriptions that consider Japanese aesthetics and cultural nuances incorporated into the shopping experience.
Additionally, payment preferences vary across regions. While North Americans might be comfortable with credit card payments, someone in Southeast Asia might prefer digital wallets or bank transfers. Thus, understanding and accommodating local commerce practices can greatly enhance the user experience for international shoppers.
Enhancing Product Presentation
E-commerce lacks the tactile experience of brick-and-mortar stores. Shoppers can't touch, feel, or try out products. This makes product presentation pivotal in influencing purchasing decisions.
High-quality images are a must. They offer a visual representation that can make up for the lack of physical interaction. But in addition to crisp photos, advancements in technology have given rise to immersive experiences like 360-degree views and augmented reality try-on. Such features can offer shoppers a virtual 'touch and feel' experience, narrowing the gap between online and offline shopping.
Furthermore, product videos can provide a dynamic showcase of what's on offer. Through demonstrations, unboxing, or feature highlights, these videos can give potential buyers a comprehensive understanding of the product.
Boosting Loyalty with Programs and Perks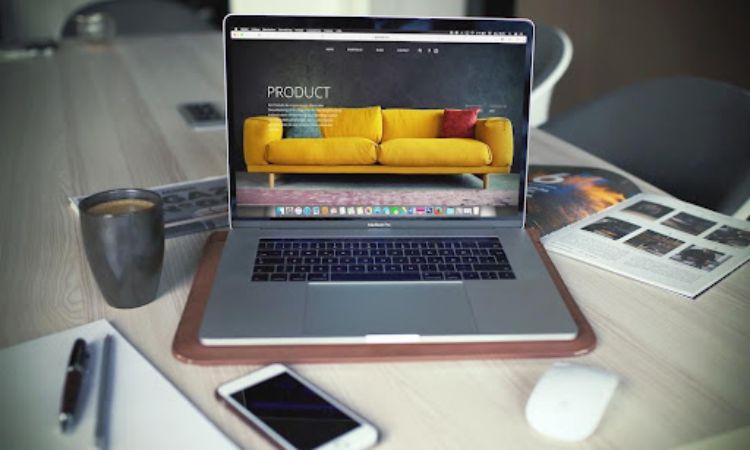 A loyal customer base is an asset to any e-commerce platform. Not only do returning customers require less marketing spend, but they're also more likely to recommend the brand to others. Building and nurturing this loyal base requires a mix of incentives and engagement.
Loyalty programs can be a cornerstone of this effort. By offering points for purchases or referrals, businesses can motivate customers to keep coming back. On top of this, exclusive perks like early access to sales or special discounts can further make loyal customers feel valued and appreciated.
Embracing Sustainability
Modern shopper is increasingly conscious of their ecological footprint, leading to a surge in demand for sustainable brands. E-commerce platforms can cater to this demand in various ways.
Opting for eco-friendly packaging is a direct step that not only reduces environmental harm but also appeals to green consumers. However, sustainability doesn't end at the packaging. The sourcing of products, partnerships with fair-trade suppliers, and other sustainable business practices can all play a part in presenting an eco-conscious brand image.
Conclusion: Always Be Adapting
The e-commerce landscape is constantly evolving. To keep your business at the forefront, it's essential to stay updated with industry trends, be open to innovation, and continually refine your strategies. By implementing the tips provided above, not only will your e-commerce business be better equipped to stand out in a crowded market, but you'll also build a foundation for sustainable growth. Remember, success in e-commerce doesn't come overnight, but with diligence, adaptability, and a customer-centric approach, you can give your business the boost it deserves.