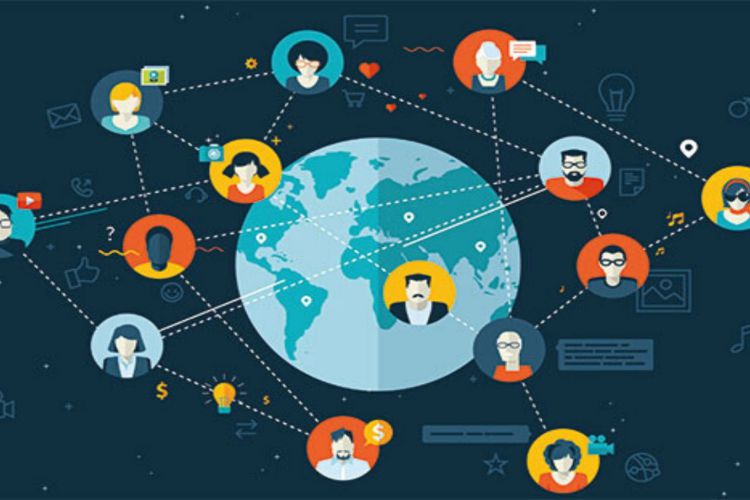 Data has become the cornerstone of making informed decisions in the modern business landscape. Every time we interact with customers, conduct transactions, or receive feedback from them, we gather precious data that holds the potential to fuel business growth and achieve success. Considering the vast volume of data that businesses handle nowadays, employing relationship mapping becomes instrumental in simplifying, structuring, and comprehending all this valuable information. Below, we delve further into why your business needs relationship mapping software. Keep reading to learn more.
Relationship mapping is used in customer relationship management (CRM), allowing businesses to visualize and understand the connections between different entities. This can be anything, ranging from individuals, teams, and organizations all the way to abstract concepts such as events or campaigns.
Manual relationship mapping is time-consuming and error-prone. This is why businesses are leveraging technology to automate and streamline this process through relationship mapping software.
Relationship mapping can help businesses unravel hidden insights, patterns, and trends that are not immediately apparent in individual data sets. These valuable insights obtained through relationship mapping could uncover the significance of a particular individual's role in the decision-making process, shed light on how a specific team affects an organization's overall strategy, or even reveal the connection between certain events and customer behavior. By providing businesses with a more comprehensive and holistic perspective on their data, relationship mapping becomes a powerful tool for enhancing their decision-making capabilities.
One of the key benefits of relationship mapping is its ability to reveal the influence of specific individuals in the decision-making process. By mapping out the relationships between different stakeholders, businesses can identify the key decision-makers and understand how they impact the overall decision-making process. This knowledge can be invaluable when it comes to targeting the right individuals and building effective relationships to drive business growth.
In addition, relationship mapping can also highlight the impact of specific teams or departments within an organization. By visualizing the relationships between teams and individuals, businesses can identify which teams are contributing most to the overall strategy and performance. This information can help organizations allocate resources more effectively and streamline their operations for optimal results.
Furthermore, relationship mapping can uncover correlations between events and customer behavior. Businesses can gain insights into what triggers certain behaviors or actions by analyzing the relationships between different events and customer interactions. This information can be used to personalize customer experiences, improve marketing campaigns, and optimize overall customer satisfaction.
The Importance of Data Visualization for Decision-Making
The way data is presented can have a significant effect on the decision-making process. Simple lists or spreadsheets of figures can easily become overwhelming, clouding any patterns or trends that exist within the data. Data visualization can help by converting raw data into a more visual format, such as charts, graphs, and diagrams, allowing decision-makers to see and understand these trends and patterns at a glance. This leads to more informed decisions and speeds up decision-making as the need to sift through piles of raw data is eliminated.
In the context of relationship mapping, data visualization becomes a crucial aspect. Relationship mapping software incorporates robust data visualization tools that enable businesses to understand their data from various perspectives. By visually representing complex relationships and connections in an intuitive manner, data visualization helps organizations unlock valuable insights and make well-informed decisions.
Data visualization plays a crucial role in relationship mapping by offering a remarkable advantage: the capability to spot patterns and trends that might go unnoticed through conventional data analysis methods. Businesses can obtain a clear and concise overview of the intricate connections among various entities within a network using visual representations like graphs, charts, and diagrams.
For instance, by visualizing the relationships between customers, products, and sales representatives, a business can spot potential opportunities for cross-selling or upselling, which might have otherwise remained hidden in raw data. This visual approach adds an extra dimension to understanding the data and unlocks valuable insights that can drive better decision-making and foster business growth.
Data visualization in relationship mapping allows businesses to delve deeper into their data and explore the cause-and-effect relationships between various factors. By representing both direct and indirect connections through visual means, organizations can identify influential factors and better understand the factors that contribute to certain outcomes. This deeper understanding of relationships can help businesses optimize their strategies, improve customer satisfaction, and increase overall efficiency.
Optimizing Your CRM Strategy With Relationship Mapping
In today's customer-centric business environment, CRM strategies are integral to success. One of the primary goals of CRM is to understand the customer better, and this can be achieved through effective relationship mapping.
A well-implemented relationship mapping strategy can provide invaluable insights into the customer's journey—the different touchpoints a customer has with the business, their preferences, and their interactions with different aspects of the business. These insights can help businesses tailor their efforts to meet their customers' specific needs and preferences, a crucial aspect of customer retention and satisfaction.
Relationship mapping software provides a valuable tool for achieving this. By automating the process of relationship mapping, businesses can now gather data and gain insights into their customer's journey faster and more accurately than ever before.
Improving Team Collaboration and Coordination
A well-oiled team is a critical component of any successful business. Good team collaboration and coordination can increase productivity, produce a higher-quality output, and foster a more harmonious work environment. However, it's not always easy to achieve.
Effective communication and understanding of each team member's role are essential for good collaboration. Mapping software can help with this by visualizing the relationships between different team members, their roles, and their tasks. This allows for easier delegation of responsibilities and makes it simpler to track progress and identify any roadblocks.
With the help of software, businesses can avoid the common pitfalls associated with poor team collaboration and coordination, and instead, foster a thriving and productive work environment.
Realizing the Potential of Big Data With Relationship Mapping
In the era of big data, businesses have an unprecedented amount of information at their disposal. However, this data is only as valuable as the insights that can be drawn from it. Unfortunately, many businesses struggle with unlocking the potential of their big data, mainly due to the sheer volume and complexity of the information they're dealing with.
Relationship mapping tools provide a solution to this problem. By visualizing connections and interactions within big data, businesses are able to uncover hidden patterns and trends that could lead to valuable business insights. Whether it's identifying potential market opportunities or pinpointing areas of improvement, relationship mapping can help businesses realize the full potential of their big data.
Driving Business Growth and Success
Ultimately, the goal of any business is to grow and succeed. Businesses need to understand the relationships within their data.
Whether it's identifying potential market opportunities, optimizing their CRM strategy, improving team collaboration, or unlocking the potential of big data, relationship mapping can support businesses in their journey toward growth and success.
Understanding the importance of relationship mapping is crucial for businesses hoping to thrive in the current market environment. By visualizing the connections between different organizations and groups, businesses can identify areas of synergy and forge strategic alliances that can benefit both parties. This can lead to shared resources, increased visibility, and expanded customer bases, ultimately driving business growth.