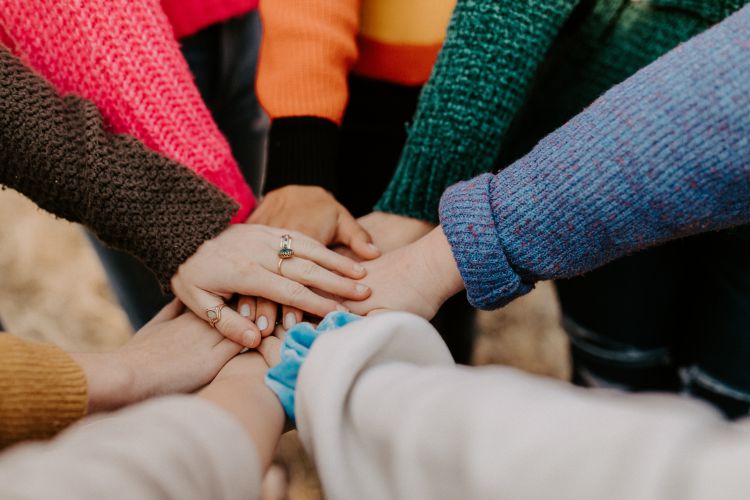 Are you looking for ways to increase efficiency and productivity in the workplace? Have you ever tried to improve workflow processes within your organization but haven't been able to make a noticeable difference, or worse yet – made things worse? It can be frustrating. Fortunately, there are steps that all organizations can take to help their employees work more efficiently and effectively. By leveraging technology, process improvement tools such as change management, employee training, and data analytics – unlocking efficiency in the workforce are becoming increasingly accessible even with limited resources. Read on for an overview of how to create better workflow processes that will help drive increased performance from employees throughout your organization!
Offer training opportunities for employees
In today's rapidly changing world, technology is constantly evolving. To stay relevant, it is crucial for businesses to provide their employees with opportunities to learn the latest technology. Employees who keep up-to-date with the latest technology can catapult the company's success, improve customer experience, and reduce operational costs. Offering comprehensive training courses in data literacy, for example, can help your employees develop essential skills and remain current with new technologies. They can then apply what they've learned to their current role, leading to more efficient operations and an overall more productive workplace. Investing in employee training ultimately benefits the business, allowing it to remain competitive in the ever-changing market.
Develop a clear goal and purpose for the team or project
Setting a clear goal and purpose for a team or project is essential to achieving success. Without a goal, the team can become lost and unsure of what they are working towards. It is important to establish a purpose that will motivate the team toward a common objective. The purpose should be one that is meaningful and relevant to the team, keeping in mind the benefits that will be gained from achieving the goal. A clear goal and purpose give direction to the team, ensuring that everyone is working towards the same outcome. Additionally, having a well-defined purpose can boost morale and can help to keep motivation high throughout the project. So, take the time to carefully consider and articulate the goal and purpose of the team or project. Doing so will set the foundation for success and help to ensure that everyone is working towards a common objective.
Foster open communication between employees
Establishing open communication between employees and managers is crucial for any successful working environment. When employees feel like they can express their thoughts and ideas freely with their superiors, it can lead to increased productivity and job satisfaction. Furthermore, open communication can foster a culture of trust and transparency, which can lead to better work relationships and ultimately improve the overall morale of the team. Encouraging open communication starts with setting the tone at the top, by managers being approachable and actively seeking out feedback from their staff. It also involves providing employees with the necessary training and tools to communicate effectively while setting clear expectations and establishing regular channels for feedback. Foster an environment that champions open communication and watch as your team flourishes and excels.
Create an environment that encourages collaboration and shared responsibility
Collaboration in the workplace is essential to success, but creating the right environment can prove challenging. When it comes to encouraging teamwork and shared responsibility, there is no one-size-fits-all approach. However, there are some key elements that can help foster a collaborative culture. Firstly, it is essential to ensure clear communication channels are in place so everyone knows what is expected of them. Secondly, creating a sense of trust and psychological safety within teams allows individuals to be more open, honest, and accountable. Finally, providing opportunities for employees to work together and celebrate their successes can help build a sense of community and encourage collaboration. By taking these steps, businesses can create an environment where people feel valued and empowered to work together towards a common goal.
Provide flexible work hours
In today's fast-paced and demanding work environment, juggling work obligations with personal commitments can be a daunting task. However, many companies are now embracing the concept of flexible work hours as a solution to this challenge. By providing employees with the option to choose their work schedule, businesses can enable their workforce to take control of their work-life balance. The benefits of offering flexibility extend beyond personal time, resulting in increased job satisfaction and productivity. With modern technology making remote work more feasible than ever before, there has never been a better time to implement this approach. Offering flexibility is not only beneficial for employees but is also a smart business strategy that can lead to happier and more productive workers.
Utilize technology to streamline processes
Technology has revolutionized how we work and carry out tasks in our day-to-day lives. With its progressively advancing capabilities, utilizing technology to streamline processes, minimize paperwork, and automate manual tasks has become an absolute game changer. From ensuring the efficient organization of business processes to reducing human error, technology has brought with it limitless possibilities. In addition, automating manual tasks with technology not only saves precious time but also enhances productivity by enabling staff to focus on more important tasks. With these benefits in mind, incorporating technology into your daily routine can lead to significant time and cost savings, while allowing you to focus on achieving your goals. So take advantage of this amazing tool and automate your workflow today!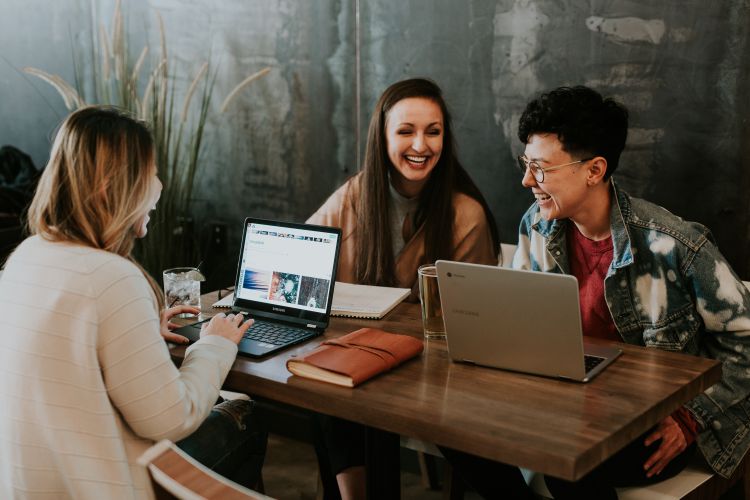 In summary, creating a more efficient working environment begins with understanding how to help employees work more effectively. Establishing a clear goal and purpose for the team or project sets the tone for success. Open communication between employees and managers is essential for productivity, collaboration, and shared responsibility. Flexible work hours give team members the opportunity to maintain a healthy balance of work and personal time. Utilizing technology quickly streamlines processes, eliminates paperwork, and automates manual tasks that take up valuable time. Lastly, offering training opportunities allows employees to keep their skills current with the ever-evolving tools of today's modern workplace. Taking these steps can put an organization on track toward increased efficiency in no time!