Creating a romantic atmosphere in your home can be an excellent way to strengthen your relationship and bring a little spark into your daily routine. Whether you're looking to spice up your love life or simply want to add a touch of romance to your home décor, there are several ways to make your home more romantic.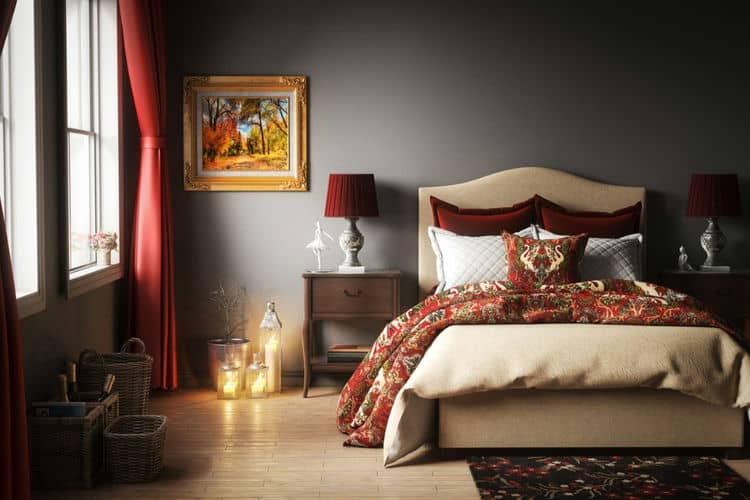 Yet it can be hard to know quite where to start when it comes to making your home more romantic. There are lots of options, and they're not all going to work for you — it will depend on what you like, what your partner likes, and your general home aesthetic. With this in mind, read on for some ideas that might help you get started if you want to make your home more romantic.
Have The Right Lighting
One of the easiest ways to create a romantic feel in your home is to make sure you have the right lighting. If you want a romantic look, you'll need to have soft, warm lighting. This will make any space feel more intimate and cozier and make it just right for spending time in with your partner.
It's a good idea to use dimmer switches so you can achieve the right level of lighting at any time of the day or even year; in the summer you'll need less lighting, but you'll still want it to be as cozy as possible during the winter when you'll need more, for example. You can also add a string of fairy lights and some table lamps so you can experiment with what gives you the best look and feel.
Use Soft Textures
When you use soft textures, you'll instantly add an air of romance to your home, making it a soft, comfortable, and safe space to be in. You could use plush throws and cushions, soft rugs, luxurious bedding, and even soft curtains — you might only touch them when you're opening and closing them, but you'll be able to see the textures, and with other soft textures around you, they'll help to set an overall romantic mood.
Another great idea is to think carefully about your seating. You don't have to have a traditional couch if you want something a little more romantic; you could opt for the perfect sized bean bag for couples instead. You may still want a couch for when guests come over, but when you're alone with your partner, the bean bag can be your go-to choice for seating.
Install Romantic Artwork
You can also create a romantic atmosphere in your home by installing romantic artwork. This could be photos, paintings and prints, sculptures, or anything else you like that gives off a romantic air.
It's important to note that romance isn't all about couples, so you don't have to find artwork showing people in love, for example. You can find romance in beautiful landscapes or even abstract art that speaks to you in some way. When you're looking for art, try to look with an open mind as this will help you find pieces that you like rather than ones that just happen to fit the theme you're searching for.