Have you ever passed someone in the street and wondered how they smell so good? Wearing perfume or cologne is an instant mood booster and it can also attract a lot of attention, hopefully, the good kind. But do you sometimes feel like you don't know where to start when it comes to fragrances? One easy way to explore your options is to match your perfume to the season. Read on to find out how to pick a fragrance like a pro.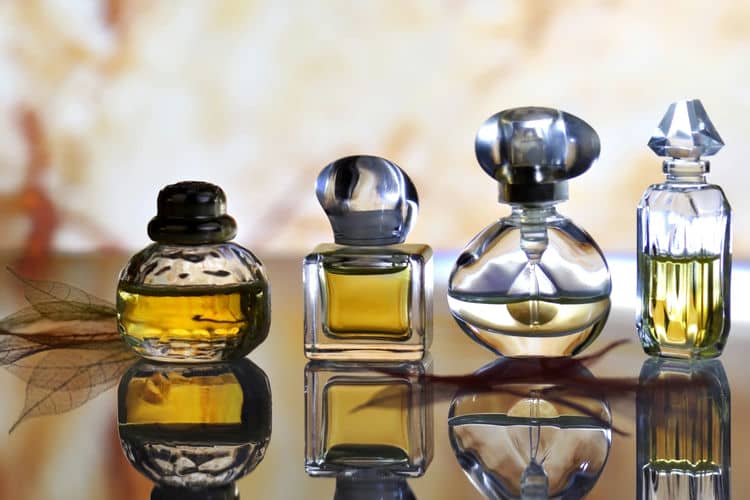 Understand Fragrance Families
To start off, you need to understand the basics of fragrance families. When it comes to perfumes and colognes, most products fall within specific scent categories. It's a classification system that the global fragrance industry agrees upon, and these categories can tell you a lot about a fragrance and offer an easy way to tell if a particular product is a good fit for the current weather you're experiencing. You can place many fragrances under the following categories:
Floral
Aromatic
Fresh
Woody
Leather
Amber
Gourmand
Fougère
Chypre
Fragrances within certain categories match easily with one season or another. Fresh fragrances work well in warm weather while woody and gourmand fragrances pair well with cooler temperatures. Floral fragrances are often used in spring, and fougères are great for fall. Once you understand fragrance families, it will make shopping a lot easier.
Layer Perfume With Other Products
One easy way to adjust your fragrance to fit a different season is to layer it with other products. If you're like most people, you probably don't have the ability to acquire every kind of fragrance you want for every occasion and every season. Instead, once you have a few go-to products in your cupboard, you can layer your favorite fragrance with other great-smelling scents such as body lotion, essential oils, and body spray to create new experiences.
Essential oils are a great option when it comes to layering because they pack a punch when it comes to fragrance. If you want to give your favorite woody fragrance a punch of powdery floral scent, dab on a bit of lavender essential oil. This is also a relatively good value-for-money option because essential oils do not require the same investment as perfumes and colognes. Some essential oil companies such as Young Living also include a social aspect where you can help fund projects for the greater good just by purchasing a few products.
Body lotions and body sprays are also great additions to your fragrance arsenal. You may have a favorite gourmand perfume with a strong vanilla and amber scent, but you want to use the same fragrance while you're on summer vacation. What can you do? Pick up a body lotion with a strong citrus or tropical floral scent. Before you use your favorite perfume, apply the body lotion and then spritz on your fragrance. The combination will unlock new ways to use a fall and winter perfume in the summer.
Expand Your Fragrance Collection
Ultimately, the best way to wear fragrance on a seasonal basis is to expand your perfume and cologne selection. If you discover that your cupboard only has gourmand and amber perfumes and you don't have anything appropriate for spring and summer, don't hesitate to pick up some additions for your shelves.
Fragrance is an aspect of personal style, and it can take some time to discover exactly what works for your skin chemistry. Many modern fragrance companies and boutique manufacturers provide testers at low cost so that you can explore your options before you commit.
Remember not to judge a fragrance at first spray, because perfumes and colognes change over time. The majority of fragrance products include top scent notes, mid-scent notes, and base scent notes. You should allow a few hours to pass in order to understand how perfume and cologne develop over time.
You can always refer to online reviews from fragrance enthusiasts to help you make up your mind. There are a lot of passionate people online who love to share their experiences and provide recommendations on how and when to wear perfumes and colognes.
Changing your fragrance with the weather is one way to diversify your sense of style. It can seem overwhelming at first, but it's really as easy as going fresh and going spicy according to the season