Singing Classes for Teens: Unlocking the Power of Music
Teenagers are a fascinating group of people. They are full of energy, and curiosity, and are at a stage in their lives where they are exploring their identities and passions. For many, music becomes a critical part of their self-expression, and singing classes for teens offer an excellent way to develop and explore this interest in a supportive and encouraging environment.
The Benefits of Singing Classes for Teens
Teen singing class offer a range of benefits beyond simply developing vocal skills. Through singing, teenagers can learn about themselves, and their emotions, and develop crucial life skills that will serve them well in the future. Here are some of the most significant benefits of singing classes for teens: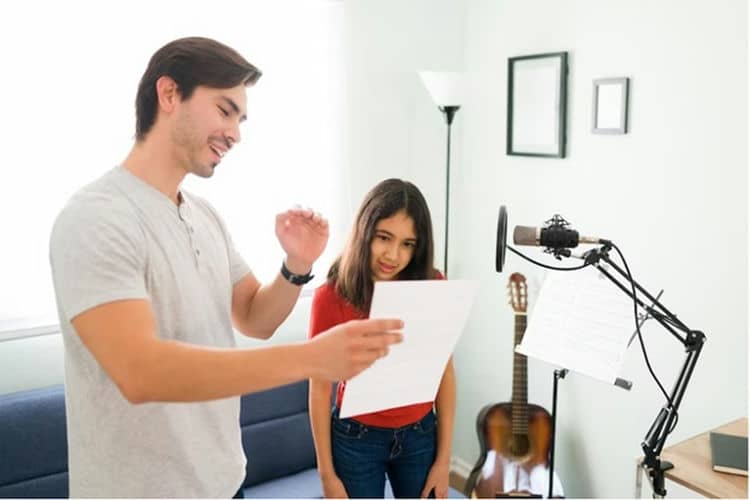 Develop Vocal Techniques and Range: One of the most obvious benefits of singing classes is that they allow teenagers to develop their vocal techniques and range. Singing teachers emphasize correct pronunciation, pitch control, and breath support, allowing students to explore and expand their vocal capabilities. As students develop their technical skills, they gain more confidence in their ability to sing, opening up a world of musical possibilities.
Increase Self-Confidence and Poise: Singing classes for teens can also help to increase their self-confidence and poise. For many teenagers, standing up and performing in front of others can be daunting, but through singing classes, they can learn to overcome these fears. By practising singing and performing in front of supportive peers and instructors, they can build their self-confidence and develop poise in all areas of their lives.
Learn Performance Techniques, Stage Presence, and Audience Engagement: Singing classes for teens also teach important performance techniques such as stage presence and audience engagement. Through regular rehearsals and performances, students learn how to connect with their audience, engage them with their music, and communicate their emotions through their singing. These skills are invaluable in many areas of life, from public speaking to job interviews.
Develop Creativity and Emotional Expression: Singing classes for teens provide a unique opportunity for teenagers to develop their creativity and emotional expression. Music is a powerful medium that allows students to express themselves in ways that are difficult to put into words. Through singing classes, teenagers can explore different musical styles and learn how to convey their emotions through their singing. This not only helps them to develop their musical abilities but also their emotional intelligence and self-awareness.
Types of Singing Classes Available to Teens
There are many different types of singing classes available to teenagers, depending on their goals, experience, and preferences. Here are some of the most common types of singing classes for teens: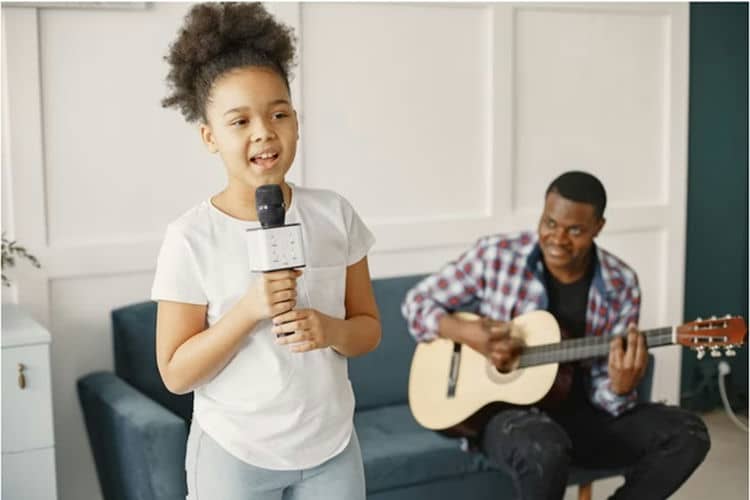 Private Instruction: Private instruction is an excellent option for teenagers who want personalized attention and guidance in developing their vocal skills. With one-on-one instruction, students can progress at their own pace and receive detailed feedback on their technique and performance. Private instructors can tailor their instruction to the student's needs and goals, allowing for a highly personalized approach to learning.
Group Classes: Group singing classes offer a more social atmosphere for teenagers who want to learn alongside other students at a similar level of experience. These classes often involve weekly rehearsals where students can practice each other's songs and provide constructive feedback. Group classes also provide opportunities for group performances, which can be both enjoyable and motivating.
Choral Groups: Choral groups are an excellent option for teenagers who want to sing in a larger ensemble. These groups often perform a range of musical styles, from classical to pop, and offer an opportunity for students to develop their vocal skills while working with others towards a common goal.
How to Find the Right Singing Class for Your Teen
Finding the right singing class for your teen can be a challenging task, but it is essential to find one that fits their interests, goals, and skill level.