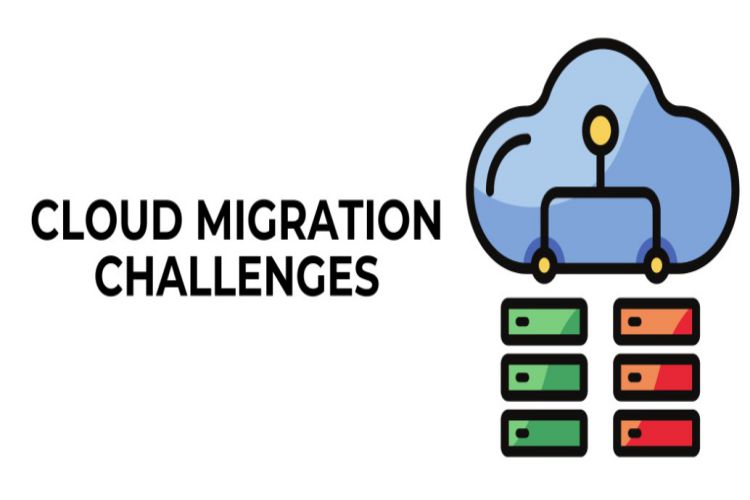 Cloud migration refers to the process of moving applications, data, and other business elements from on-premises infrastructure to a cloud-based environment. The benefits of cloud migration include increased agility, scalability, and cost savings. However, the process can also be complex and requires careful planning to ensure a successful transition. There are several factors to consider when planning a cloud migration, such as security requirements, data privacy regulations, and choosing the right cloud provider. Therefore, it is important to clearly understand your organization's needs and goals to develop a comprehensive cloud migration strategy that addresses all necessary considerations. Develop an effective cloud migration strategy with the help of IT Support Vermont experts.
Cloud migration is becoming increasingly important for businesses of all sizes. By migrating to the cloud, companies can benefit from improved scalability and cost savings. They can also take advantage of new technologies such as Artificial Intelligence (AI), Machine Learning (ML), and the Internet of Things (IoT) to improve their operations and customer experience. Additionally, cloud migration helps organizations become more agile by allowing them to quickly deploy applications and services without having to worry about the underlying hardware infrastructure. It also allows them to access data from any location, making it easier for teams to collaborate on projects.
By leveraging cloud computing technology, businesses can streamline their operations and enhance their ability to adapt to changing market conditions. However, cloud migration can also present challenges, such as data privacy concerns, compatibility issues with legacy systems, and potential disruptions to business operations during the transition period. Therefore, to ensure a successful cloud migration process, it is important for businesses to plan and execute every step of the way carefully.
Overcoming the Most Common Cloud Migration Challenges
Resistance to Cloud Adoption
Cloud migration can be daunting for many organizations due to its various associated challenges. One of the primary challenges is resistance to change from employees and stakeholders, who may be hesitant to adopt new technologies or ways of working. This is particularly true in industries where data privacy and security are paramount, as there may be concerns about the safety of sensitive information in a cloud environment. Additionally, there may be technical challenges related to moving large amounts of data to the cloud and potential integration issues with existing systems. 
To overcome these challenges, it is important for organizations to have a clear plan in place that addresses concerns and provides support throughout the migration process. This may include employee training, thorough risk assessments, and collaboration with experienced cloud providers who can provide guidance and support. In addition, organizations need to understand that cloud migration can be beneficial in the long run despite some initial resistance. It can help them reduce IT costs, increase scalability and flexibility, improve team collaboration, and provide better data security. Organizations can easily overcome this challenge with proper planning and guidance from experienced professionals.
Unknown Cloud Migration Cost
One of the biggest challenges is the uncertain cost associated with the migration process. This is because there are many variables that can affect the final cost, including the size and complexity of the data being migrated, the number of applications being moved, and the amount of customization required for each application.
To mitigate this challenge, conducting a thorough analysis of your current infrastructure is important as working with a cloud provider who can help you develop a detailed migration plan. This plan should include an estimate of all costs associated with the migration, including any potential hidden fees or unexpected expenses.
Additionally, it is essential to have contingency plans in place in case unexpected issues arise during the migration process. By taking these steps, you can minimize the risk of unforeseen costs and ensure that your cloud migration process is as smooth and efficient as possible.
Lack of Solid Cloud Migration Plan
Another biggest challenge is the need for a solid cloud migration plan. Without a well-thought-out plan, businesses may encounter unexpected issues that could lead to increased costs, downtime, and lost productivity. Other common challenges include data security concerns, compatibility issues with existing systems and applications, and difficulties managing cloud-based resources.
To address these challenges, it is important to develop a comprehensive cloud migration plan that takes into account all aspects of the migration process. This includes identifying potential risks, developing contingency plans to mitigate them, and ensuring that all stakeholders are involved and informed throughout the process. Additionally, working with a trusted cloud provider or consultant who can offer guidance and support throughout the migration journey may be beneficial. By addressing these challenges head-on and implementing a solid cloud migration plan, businesses can successfully navigate the complexities of transitioning to the cloud.
Managing Hybrid Networking Configurations
Cloud migration has become crucial as more companies move to hybrid networking setups. The process of migrating to the cloud requires careful planning and execution in order to avoid disruptions to business operations. One of the biggest challenges is ensuring that existing network infrastructure can support cloud-based applications and services. This may require upgrading hardware or implementing new technologies such as SD-WAN. Additionally, security concerns must be addressed, as moving data and applications to the cloud can increase the risk of cyber attacks. 
Companies must work with experienced IT professionals specializing in hybrid networking and cloud migration to navigate these challenges successfully. By taking a strategic approach and leveraging the right tools and expertise, companies can achieve successful cloud migration while minimizing disruptions to their business operations. This should also include a thorough assessment of the current network infrastructure, identifying potential roadblocks, and developing contingency plans to mitigate risk. By taking a strategic approach to cloud migration in a hybrid environment, organizations can ensure a smooth transition to the cloud while maintaining the security and reliability of their network infrastructure.
Final Words
Migrating to the cloud can be a challenging process for any organization. However, despite the challenges involved, the benefits of cloud migration are numerous and can significantly improve business operations. It is important to carefully plan and execute a cloud migration strategy with the help of experienced professionals in order to ensure a successful transition. By overcoming cloud migration challenges, companies can enjoy increased efficiency, scalability, and cost savings in the long run. If you're considering a move to the cloud, be sure to work with experts who can guide you through the process and help you achieve your goals.
Post courtesy: Steve Loyer, President, and CEO at Tech Group, LLC