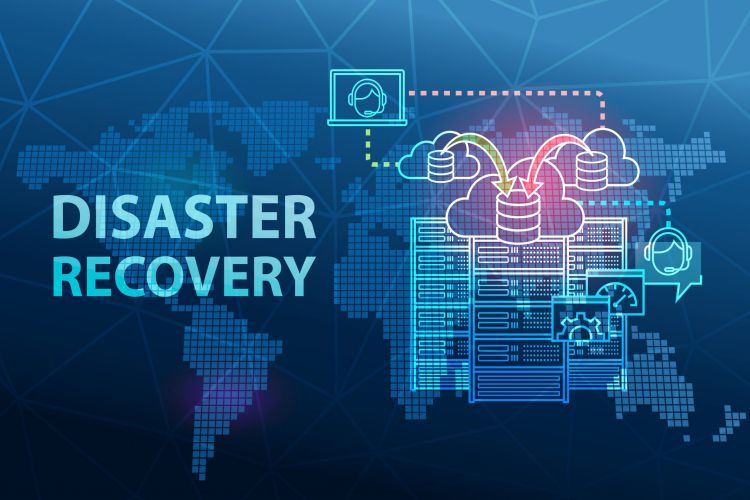 Disasters can strike at any moment, leaving organizations vulnerable to significant disruptions to their operations. While it's impossible to predict the timing or nature of a disaster, organizations can prepare for the worst by implementing a robust disaster recovery plan. A disaster recovery plan is a comprehensive strategy designed to help businesses recover from unexpected events such as natural disasters, cyber-attacks, or hardware failures. By having a disaster recovery plan in place, organizations can minimize the impact of a disaster, maintain business continuity, and safeguard their reputation. Employ IT Support Boston experts to ensure the best disaster recovery strategy for your business.
This article will explore some of the critical benefits of a disaster recovery plan and why every organization needs one.
5 Top Benefits of Disaster Recovery Plan
1. Better Understanding of Scalability
One of the most crucial steps in disaster recovery planning is identifying creative solutions. Luckily, modern technologies like cloud-based data storage and backups have made this process much simpler. Using these tools, you can streamline your archiving efforts, improve the efficiency of your backups, and even lower the overall cost of disaster recovery. So don't let unexpected disasters catch you off guard – explore innovative solutions today and ensure the safety and security of your essential data. The flexibility of cloud options makes them a superior choice for maintaining onsite or offsite data centers.
Additionally, as a company's technical demands evolve, the cloud storage solution can be adapted to meet those changing needs. This provides flexibility that traditional data center solutions cannot match. Effective disaster recovery planning starts with conducting extensive research and analyzing various possibilities. By taking a strategic approach, businesses can uncover data storage solutions that are more suitable than their current setup and can be easily adjusted as needed. This allows for a more streamlined and efficient recovery process in a disaster.
2. Fast Recovery
In today's rapidly advancing digital world, businesses require swift recovery solutions. Unfortunately, the consequences of IT downtime can be staggering, with large enterprises facing the possibility of losing thousands of dollars per minute. Time is of the essence, as every moment counts regarding the bottom line. Companies needing comprehensive Disaster Recovery Plans (DRPs) put themselves at risk of significant damage from security breaches or attacks. Even minor incidents can quickly escalate into catastrophic losses, creating a setback that takes valuable time to address while reassuring customers.
Ensuring that your organization has a robust security system is a crucial step toward minimizing the risk of IT downtime. However, it's essential to acknowledge that even the most resilient systems can fall prey to IT disasters. That's where having a Disaster Recovery Plan (DRP) in place can make all the difference. By implementing a DRP, companies can significantly improve their recovery times and be better equipped to bounce back after an incident. This proactive approach can help organizations minimize the impact of any potential downtime and ensure that their operations continue running smoothly.
3. Cost-Efficiency
Disaster recovery plans are critical for any business as they help minimize the impact of an unexpected event on operations. Such programs consist of several components, each of which enhances cost efficiency. The most crucial elements are prevention, detection, and correction, which we will discuss below. Preventative measures aim to reduce the likelihood of unnatural disasters occurring. This may involve establishing security protocols, conducting regular system maintenance, and implementing employee training programs to ensure best practices are followed. By minimizing the risk of such disasters, businesses can save considerable costs associated with downtime, lost productivity, and reputational damage.
To successfully achieve cost-efficiency goals, it is essential to maintain IT systems in optimal condition and conduct high-level analyses of potential threats. Implementing innovative cybersecurity solutions is also crucial. Regular maintenance and software updates can save time and money in the long run. Additionally, incorporating cloud-based data management into disaster recovery planning can further reduce the costs associated with backups and maintenance. By prioritizing these strategies, businesses can enhance their overall efficiency and profitability.
4. Increased Productivity
A disaster can strike at any time, leaving your data vulnerable and inaccessible. However, a solid disaster recovery place can ensure that your data remains secure and accessible despite a crisis. But a disaster recovery plan comes with added benefits beyond just data security. It can also improve productivity and efficiency by establishing clear roles and responsibilities for your teams in the event of an attack. With a plan in place, your employees will know precisely how to respond in the event of a disaster, reducing the risk posed to your information while also minimizing panic and confusion.
In today's world, cyber threats are rising, and no one wants to imagine disaster striking. However, businesses must consider the possibility of a disaster and plan accordingly seriously. Implementing a disaster recovery plan can bring significant advantages to your business. With the right strategy in place, your company can survive and thrive in times of crisis. Take action now to ensure the safety and continuity of your bus before it's too late.
5. Maintain Customer Satisfaction
Disaster. It's not a word anyone likes to contemplate, but in today's digital landscape, it's a risk that businesses can't afford to ignore. With cyber threats rising, companies must have a robust disaster recovery plan.
The benefits of such a plan are clear: it can mean the difference between simply surviving a disaster and emerging from it more vital than ever. So if you want to protect your business, now is the time to start taking disaster recovery seriously.
Conclusion
A disaster recovery plan is essential to any organization's risk management strategy. The benefits of having a disaster recovery plan include reducing downtime, minimizing data loss, maintaining business continuity, safeguarding against reputational damage, and ensuring regulatory compliance. In addition, by investing in a comprehensive disaster recovery plan, organizations can mitigate the impact of unexpected events and ensure that they can quickly recover from disruptions to their operations. Therefore, regardless of size or industry, every business should prioritize implementing a disaster recovery plan as part of its overall business continuity plan to safeguard its operations and reputation.
Post courtesy: Kenny Rounds – Founder and CEO at Braver Technology Solutions