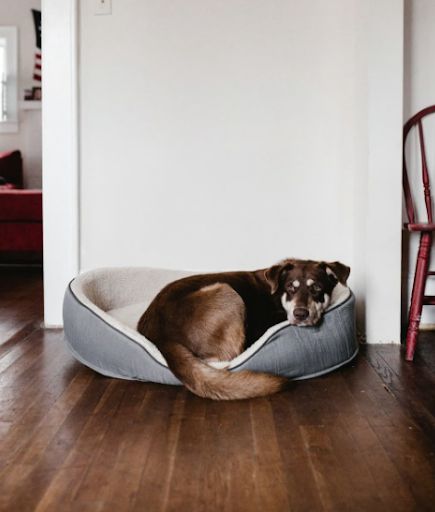 Hardwood flooring is one of the most robust and beautiful options when building or designing a home. The average hardwood floor will last 30 years with minimal maintenance, altering the appearance of your home's interior while adding a touch of elegance. It's a significant investment, and learning how to protect hardwood floors in your home is essential.
Maintenance is crucial with all types of floors in your home, especially when trying to save money on replacing floors in the future. Proper care will keep your flooring materials pristine for decades, though it's best to know your home's hardwood types.
Luckily, you're in the perfect place to learn more about maintaining and cleaning the hardwood floors in your home. Continue reading to learn how to protect your hardwood floors today!
Vacuum With Care
Vacuuming is essential for maintaining and cleaning your hardwood flooring, but you must do it correctly. Getting careless with your vacuum could cause scratches and dents in your hardwood floors. Remain vigilant when using the vacuum to avoid scratching the wood's surface when cleaning it.
You can clean your hardwood floors using the proper attachment for hard surfaces. The standard carpet vacuuming setup will likely scratch and damage your flooring materials. An attachment designed for hardwood flooring will help you achieve clean floors free of scratches.
Clean Your Spills
It's also critical to clean any spills on your hardwood floors as soon as they occur. Letting liquid sit and seep into your wood floors will cause stains and warping. Wiping up the spill when it happens will leave your hardwood floors pristine.
You'll face expensive floor replacement if you're not diligent with wiping up spills. The liquid will ruin the fibers of the wood and ruin its appearance. Opt for a wood-friendly cleaning solution when using a liquid cleaner on your floors.
Never Use a Mop
Mopping is one of the worst things you can do when cleaning floors in your home. It's acceptable for some flooring materials, but you're asking for a disaster when using a mop on all types of hardwood. If you clean your premium hardwood flooring with a mop and water solution, you'll throw your money away.
Mopping creates the same danger for your flooring materials that liquid spills cause. The wood will begin swelling and twisting, ruining the appearance and harming the neighboring hardwood planks.
When learning how to protect your hardwood floors, use a damp rag to wipe up messes. Never let any liquid sit; use room-temperature water for the best results.
Create a Care Plan
Developing a care plan is an excellent way to build a routine for cleaning floors. Wood floors require significant maintenance to keep them looking pristine. The floor materials will retain their beauty and best qualities if you're diligent with your care plan.
The shine of your flooring is the first thing to go with extensive foot traffic. Durability also dwindles when you neglect to learn how to protect your hardwood floors.
The maintenance needs also extend to sanding the floors. It's best to sand your hardwood floors every five years to maintain their beauty. Recoat and finish the flooring after filing to add the perfect finishing touch to your home's interior design.
Use the Proper Cleaning Supplies
The cleaning supplies you'll use for hardwood flooring differ from what you'll want to use for other floors. Ensuring you're using the best floor cleaning supplies to maintain your floor's beauty is essential. Do research to find products that are safe for use on wood flooring. 
The wrong floor cleaning solutions will cause irreparable damage to your wood floors. You'll need to spend more money to replace the ruined planks with new ones.
Don't Use Wax Polishes
Polishing a wood floor is a beautiful way to bring out the best of your flooring, but you must use the proper polishing options to get the desired results. The worst polishes promise to clean and restore your floor's appearance. Most of them damage your floor due to the chemicals used in them.
Many polishing products use chemicals that stain your wood flooring and leave streaks that ruin the appearance. The proper polishes you apply later won't adhere to the floor as designed because the first polish option you used destroyed the floor's surface. Avoid wax and polyurethane polishes to help your flooring materials last for decades.
Use a No Shoe Policy
No one wants to be a downer, but you must implement a no-shoe policy when learning how to protect hardwood floors. Heavy foot traffic is one of the worst things you can do when attempting to maintain a wood floor.
High heels will damage and scratch your flooring. Kids who need cleats for their sporting events are another danger to beware of when protecting your flooring materials.
In addition to the dirt and mud getting tracked into the home, you'll also need to watch for dents and scratches. It's best to prohibit shoes in the house to preserve your wood floors.
Rugs Are Your Friends
It's essential to view rugs as a friend to your flooring materials. They add style and substance to a room but are perfect for protecting your home's wood flooring. Hallways and entrances are the best places to use rugs to protect your floors.
The rug will catch debris that could damage the floor. It also protects the flooring materials from scratches when moving furniture in the home. Shop for a rug when exploring the best way to protect all types of hardwood.
Now You Know How to Protect Hardwood Floors
Learning how to protect hardwood floors is critical when you purchase a home with wood flooring materials. Clean up spills as soon as they happen, and research products for cleaning floors to prevent irreversible damage.
Invest in rugs to add style and protection to your flooring materials. Avoiding wax polishes when cleaning and preserving your hardwood flooring is best.
Maintaining your home is the best way to protect its value on the market. Explore more of our Home and Real Estate blog content for the best home maintenance articles and tips today!