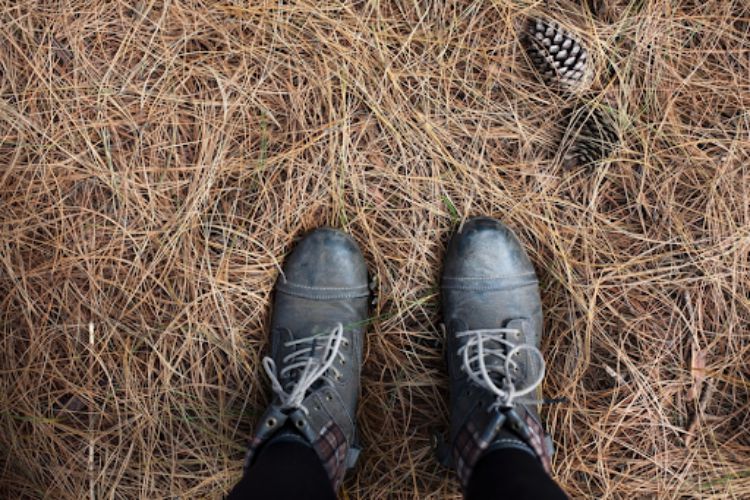 Have you got dead grass? If so, then read on!
Don't be alarmed if you see lots of dead grass on your lawn. It happens to the best of lawns, especially if your area went through a quarantine last year.
But it always helps to know how to fix that thin patch of lawn so it's once again healthy and full of green grass.
Here's a quick and easy guide on how to remove dead grass. Without further ado, let's get started.
Raking
To begin with, use a rake with long, sturdy teeth. Comb through the dead grass, pulling it up from the ground. Be careful not to remove healthy grass along with the dead grass.
Raking helps to remove the dead grass and allows sunlight and air to reach the healthy grass, making it grow better.
Hand Pulling
Sometimes, dead grass can be stubborn and not come out with raking. In that case, you can use your hands to pull it out.
Bend down close to the ground, grip the dead grass firmly, and pull it upward. It's like pulling out a weed from a garden. Make sure to wear gardening gloves to protect your hands.
Hand pulling is a good way to remove dead grass from smaller areas.
Mowing
Mowing is like giving your lawn a haircut. Set your lawn mower to a low height and mow over the dead grass. This trims the dead grass and helps it break down faster.
Make sure you only mow the dead grass and not the healthy green grass. Remember to empty the mower's bag afterward to dispose of the cut dead grass.
Watering
Dead grass can become dry and brittle. To make it easier to remove, water the area with dead grass. Use a hose or sprinkler to give the grass a good soaking.
Afterward, wait for a while to let the water soften the dead grass. Then, you can use the rake or your hands to remove it more easily.
Look for an Expert
Removing dead grass can be tricky or time-consuming. If you have a large lawn or are unsure about the best way to remove dead grass, it's a good idea to ask for help from an expert like Granulawn.
Look for a professional gardener or lawn care service in your area. They have the knowledge and tools to handle the job efficiently and give you the best advice on lawn care.
How to Remove Dead Grass and Create a Vibrant Landscape
Dead grass can be easily removed from your lawn with simple garden tools such as a lawn edger, a garden rake, and a power rake. With a few simple steps on how to remove dead grass, you can prepare your lawn for a healthy and vibrant start to the spring season.
So, don't wait any longer. Get those tools out and freshen up your lawn today!
Do you want to know more? If so, please feel free to check out our blog and other articles right now!