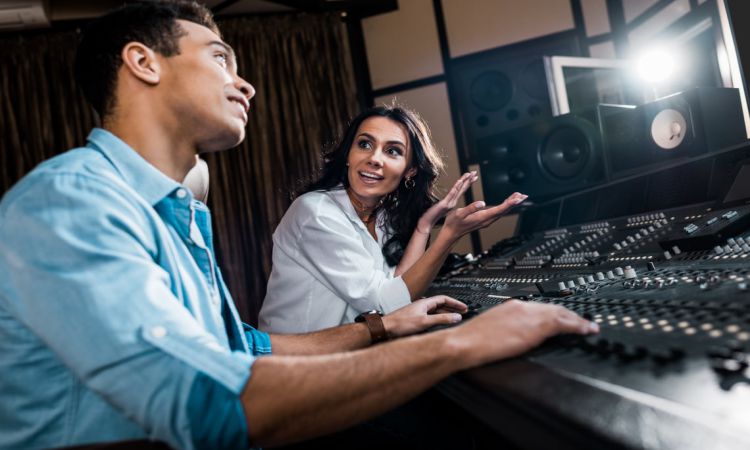 Releasing your first LP? Oh, the thrill! It's like gearing up for a rocket launch, only the rocket is your creativity, and the space is the vast universe of music lovers. Before you hit that metaphorical launch button, there's work to be done.
In this fast-paced, digital age, dropping an album isn't just about making music. It's about making memories, creating waves, and carving out your niche in the auditory mix of the world.
Pre-Release Prep: Getting the Basics Right
Imagine a chef presenting a dish without the right seasoning or a painter exhibiting a piece that's yet to be finished. Doesn't sound right, does it? The same goes for your LP.
Quality recordings are the backbone of any successful album. They're the bridge between your soulful melodies and eager ears waiting to be serenaded. Alongside this, ensure there's a cohesive narrative or theme to your LP, something that tells a story or evokes a mood.
Let's not forget the album artwork. Think of it as the book cover for your musical novel; it should be a visual feast that gives a tantalizing hint of the auditory journey inside.
The Magic of Music Distribution
Ever wondered how tunes magically pop up on streaming platforms, ready for the world to devour? That all happens in the world of music distribution. This isn't just about getting your music out there; it's about ensuring it lands in the right places, at the right time, and in front of the right audience.
Whether it's Spotify, Apple Music, or niche platforms catering to specific genres, choosing your distribution channels wisely can amplify your reach manifold.
Here's a pro tip: Perfect your track metadata. Make sure song titles, artist names, and other details are spot on. After all, you wouldn't want your heart-poured track to be lost in the digital maze due to a typo, would you?
Engaging With Your Fan Base
Every great artist knows that behind every catchy tune or soulful lyric, there's an audience waiting, hoping, and cheering. Guess what? They're not just passive listeners; they're your co-pilots on this musical journey.
Give them a sneak peek into what's coming: Think teasers, snippets, or even a pre-release single to get their hearts racing. Social media is your playground here. Instagram stories, Facebook live sessions, or a casual tweet can create a magnetic buzz.
The key is interaction. Listen to their anticipations, answer their questions, and immerse them in the experience. After all, music isn't just about hearing; it's about feeling.
Press and Promotions: Making Noise in the Right Circles
If your LP is the main dish, consider press and promotions as the aromatic spices wafting through the air, drawing people in. Start by crafting an impactful press release. This isn't just a piece of information; it's your story, your journey, narrated to the world.
Reach out to music journalists, bloggers, or even local radio stations. A review or feature can send ripples across the community, amplifying your music to corners you hadn't imagined.
While we're talking about making noise, why not throw a pre-release event? Perhaps a cozy evening where select fans get a taste of the LP magic before anyone else.
Merchandising: Beyond Just Music
While your LP is the star of the show, there's a universe around it waiting to be explored. Welcome to the world of merchandise. Imagine fans rocking t-shirts with your album artwork or sipping coffee from mugs emblazoned with your song lyrics.
This isn't just about creating memorabilia; it's about weaving your music into the everyday fabric of your fan's life. Merch isn't just a cool addition; it can be a revenue stream, helping you fund future projects or tours.
The Release Day: Making It Memorable
The day you've been waiting for is finally here! It's like the grand finale of a fireworks show, and you want every burst of color to be noticed and admired. So how do you ensure that your LP drop isn't just a blip on the radar but a meteor shower of excitement?
Plan an event! Whether it's an online listening session, a small gig at a local cafe, or even an Instagram Live, immerse your fans in the first-day magic. Share behind-the-scenes stories, the inspiration behind tracks, or even fun anecdotes from the recording sessions.
This is your day, and it's about celebrating every note, beat, and lyric you've crafted.
Your LP, Your Legacy
Releasing an LP is not just about the music; it's a combination of emotions, hard work, and dreams. It's a legacy that you leave behind for the world to cherish.
As you navigate through the rollercoaster of preparations, always remember the core of it all is your passion. From the initial note jotted down on a napkin to seeing your album cover in someone's playlist, it's a journey to be celebrated at every turn.