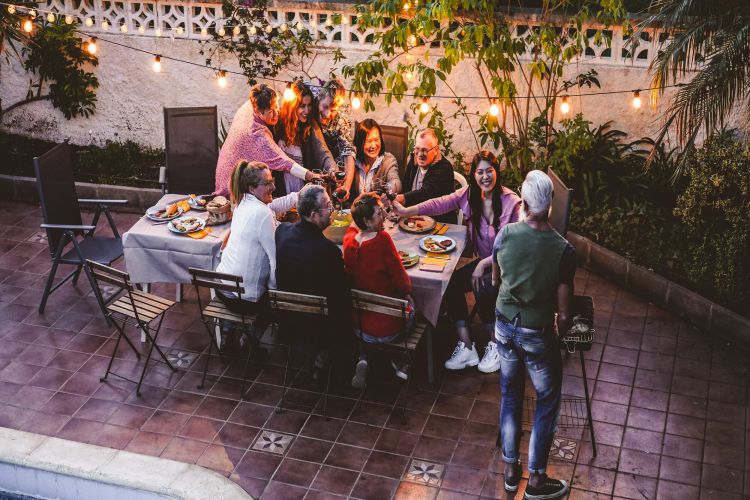 With COVID-19 isolation periods on the way down, people are beginning to resume normal social activities. This includes enjoying the great outdoors, which offers a wonderful venue for hosting fun events like backyard parties. As the weather gets warmer, expect to see plenty of backyard parties in your area.
But how do you make sure that your party will stand out and be enjoyed by all? Keep reading for our essential guide to throwing the perfect backyard party.
Craft the Perfect Party Playlist
The best playlists incorporate a mix of fast and slow songs, established classics, and modern favorites. Begin with upbeat songs to get the party in high spirits and follow up with more relaxed tunes to keep the conversation and laughter going.
When selecting music, tailor your songs to your guests, and do not be afraid to be creative and funny. Invite guests to suggest songs to build an even better playlist. You may even want to dedicate one song as the official start of the party. With the right playlist, people will be dancing, giggling, and having a blast.
Set Up and Decorate the Space
Setting up and decorating the space for an incredible backyard party is essential for a successful event. Start by choosing the area for the party. Think about the size and move or remove furniture to create a good flow.
For decorations, consider brightly colored balloons, streamers, and banners to hang from tables and chairs. Simple table centerpieces such as vases with flowers, natural elements like twigs and pine cones, or mason jars filled with colorful foods add a festive and colorful touch.
For additional seating, look for durable outdoor furniture like stools, benches, or chairs. Lastly, select the right music and ambiance to get everyone in the party mood. By setting up and decorating the space properly, your guests will be wowed before they even start celebrating.
Select the Perfect Foods & Drinks
Start by researching food and drinks that will appeal to both adults and kids. Consider options such as finger foods, side dishes, drinks, and desserts. Allergies and dietary restrictions should also be taken into account.
You may want to include an array of beverages, from alcoholic to non-alcoholic. Additionally, look for unique items that your guests won't easily find elsewhere. Finally, select some budget-friendly options that won't break the bank. Similarly, if you are able to purchase food and drinks in bulk, you can host an incredible backyard party on a budget.
Create Fun and Engaging Party Games
There are many classic outdoor activities that can be adapted to fit your event. Pick up a volleyball or a Frisbee and get everyone outside for a little friendly competition. Try setting up a few classic carnival games like a bean bag toss or a ring toss.
Take time to craft unique party games like a scavenger hunt or a trivia game about the honoree of the event, or even an outdoor movie screen rental. With a little creativity, you can make your backyard party a one-of-a-kind event that everyone will remember!
Capturing the Memory Of Your Backyard Party
From fresh food to lively activities, throwing an incredible backyard party requires some planning and preparation. Remember to have enough food, supplies, and entertainment, as well as plan a great theme to ensure your event is a success.
Your guests will be sure to have a great time and remember the special occasion. So, get planning and make this amazing get-together one to remember!
Keep exploring our site for more tips, ideas, and more.