Becoming a better boss does not happen overnight. However, there are a few steps you can take to improve your reputation and confidence as a business leader. Regardless of your industry, there are general tips and best practices you can follow to become a better boss. Take a look at the guidelines below and see improvements fast! Here's how to become a better boss in six steps.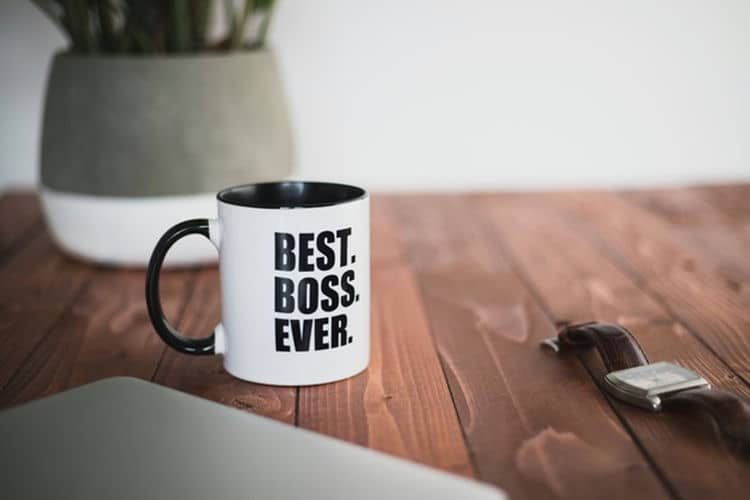 1.    Prioritize Your Business
Not everyone is comfortable with workplace hierarchy. When authority comes into play, some people feel the need to maintain a sense of being in charge and can come across as "micromanagers." These dynamics crop up within families and the workplace, plus they are often unavoidable. Grow your business and become a better boss by focusing on your company efforts before personality conflicts.
Instead of getting caught in problematic dynamics with employees, focus on prioritizing your business first. This includes conducting a criminal background check for employment on anyone you hire.
By focusing on your company, you can ensure that work gets done without distractions. However irritating as it may be to feel that your authority is not respected, what others think of you is far less critical for the sake of your company than prioritizing what needs to get done. Concentrate objectives first and address work relationship conflicts after.
2.    Get To Know Your Employees
No matter how well you run your company, your employees are unlikely to feel comfortable around you if you don't take the time to get to know them. Even if your office is separate from the rest of your team or you run a business digitally, you can still get to know your employees.
Schedule video chat sessions, host casual conversations in-between addressing business topics, and more. Consider holding regular meetings to engage with workers and build positive rapport over time.
3.    Have Some Understanding
Sometimes life gets in the way. Make your expectations clear to your employees but also be understanding of personal matters that arise. Showing some reasonability about deadlines without being a pushover can help you achieve the equilibrium you need to maintain respect while still meeting your objectives for the business.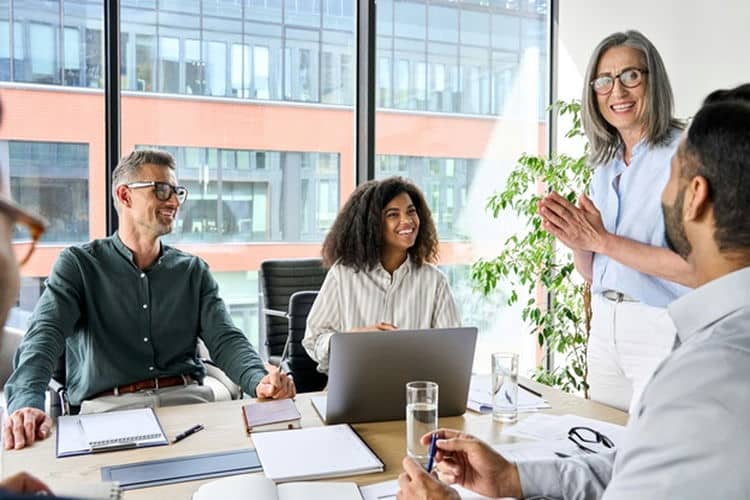 4.    Attend Leadership Workshops
Many skills go into building leadership habits. Attend leadership workshops and learn from those in and out of your field who are also leading their businesses and successful endeavors. Note what you learn and apply others' suggestions to your business. Becoming a better boss requires the willingness to learn from others.
5.    Set Reasonable Goals
Becoming a better boss is also about setting reasonable goals for yourself. It will likely take time and effort to achieve the reputation and confidence you want for yourself as a boss. Set practical goals for yourself and allow those at your company to adjust gradually to the changes you make.
Similarly, be sure to set reasonable goals for your business objectives. Keeping project goals, milestones, and other work-related pursuits reasonable will give your employees more confidence to do their work without the anxiety of unrealistic deadlines.
6.    Stop Negative Self-Talk
In order to become a better leader, you will need to reduce negative self-talk as much as possible. Replace negative self-talk with positive statements and speak kindly to yourself. Focus on your strengths and avoid comparing yourself to others for the best outcome. You have to develop the confidence to become the much-improved boss you want to be.
Take Things Day By Day
Ultimately, it requires a lot of energy to achieve your workplace goals. Take things day by day, and soon you'll be the boss you set out to be! The above six steps can give you insight into becoming a better leader in your organization.