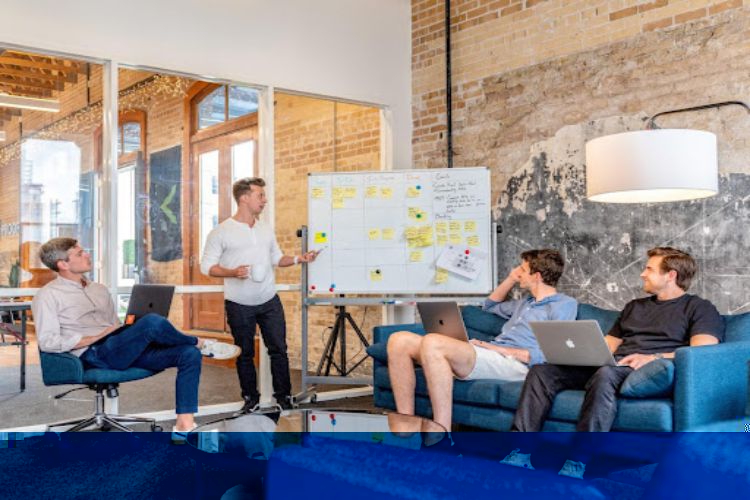 In the world of marketing, data is king. Properly used, it becomes a powerful tool to enhance your strategy.
One such tool is sales funnel metrics. These figures offer critical insights into your customers' journey. Understanding these metrics helps you make better decisions.
Let's dive into what these metrics are and how you can use them to your advantage.
Define Clear Goals
Before we jump into the nitty-gritty of sales funnel metrics, it is crucial to set clear goals. Knowing what you want to achieve will guide you on what metrics to focus on.
Remember, Your objectives should be SMART (specific, measurable, attainable, relevant, and time-bound). Having SMART objectives can help you stay on target and make it easier to measure your progress. Once you've set your goals, you can then align them with the right sales funnel metrics.
Track Key Metrics
Next, it's all about tracking the right metrics. Just like a compass on a long hike, these numbers show if you're on the right path.
The first key metric is 'leads.' This number tells you how many potential customers you're reaching with your e-commerce marketing approach. The more leads, the better!
Another vital metric is the conversion rate. This shows the percentage of leads who buy something. You want this number to be as high as possible.
Then, we have 'customer acquisition cost' or CAC. This tells you how much money you're spending to get one new customer. It's important to keep this number low so you're not overspending.
Remember, these are just a few examples. There are many sales funnel metrics out there. Keep your eyes on the ones that match your goals!
Segment Your Audience
To make your strategy even more effective, it's crucial to get to know your audience better. This is where audience segmentation comes in handy.
It's about grouping your customers based on certain attributes. These could include age, interests, or buying behavior. By doing this, you can craft tailor-made messages that resonate with each group.
But how do you know if your messages are effective? This is where split testing becomes a valuable tool.
Split testing allows you to test different versions of your message with a small part of your target audience. This helps you understand what works best before sending it out to everyone. This way, you're not just guessing – you're making data-driven decisions.
Refine Your Content
Once you have your audience segments and you've run some split tests, it's time to refine your content. But what does that mean?
Simply put, refining your content is about making it more suitable for your audience. You want your message to resonate with your audience, to inspire action. Use the data from your split tests to understand what type of content works best.
Is it videos, blogs, or maybe infographics? Also, look at the tone and style. Does your audience prefer formal or casual language? Does humor work or should you stick to facts?
Remember, refinement is a continuous process. Always keep track of the metrics, learn, and adapt. That's the key to a successful marketing strategy.
Automate Follow-Ups
Automation in follow-ups can be a game-changer and here's why. Imagine having to remember and manually reach out to all your leads. This is where automation steps in to save the day.
With automated follow-ups, you can make sure that no lead falls through the cracks. You can set a schedule, craft your messages, and let the software do the rest. It's like having an assistant who never forgets or takes a day off.
This means that even while you're busy, your leads will still receive consistent communication. This keeps them engaged and moves them closer to making a purchase.
Plus, with automation, you can personalize your messages. This makes your leads feel special and more likely to become customers.
A/B Test Continuously
Continuing to test and improve your strategy is crucial for success. This is where A/B testing comes into play.
Think of A/B testing as a science experiment for your marketing strategy. You take two versions of a message (version A and version B) and then show them to different sections of your audience.
Afterward, you compare which version got a better response. Maybe version A got more people to click, or version B made more people buy.
By finding out what works better, you can choose the most effective option for your whole audience. It's all about learning and improving. Remember, the more you test, the better your marketing strategy becomes.
Nurture Leads Effectively
Nurturing leads involves creating valuable relationships with potential customers. This applies even if they are not currently looking to buy your product or service. It's an important part of successful marketing.
Regularly communicate with your leads through helpful content or emails. Doing so will help in guiding them through the purchasing process. Share insights that make their decision-making easier.
Remember, your aim isn't just to sell, but to build trust and credibility. Over time, these nurtured leads are more likely to choose your product when they decide to purchase.
Iterate and Improve
The road to marketing success is not a straight line, but a path full of twists and turns. It's about growing, adapting, and making changes as needed.
Look at your sales funnel metrics. Do you see areas that can do better? If yes, tweak your strategy.
Keep track of your metrics and see the effect of your changes. Are your numbers improving? If not, make more adjustments.
The key is to keep refining your approach until you find what works best for you. Keep in mind that there's always room for improvement.
Use Sales Funnel Metrics to Optimize Your Marketing Strategy
Utilizing sales funnel metrics is crucial for any business looking to optimize its marketing strategy. With the tips above, you can effectively identify areas for improvement.
You will then be able to make data-driven decisions to increase conversion rates and drive revenue. So what are you waiting for? Take action today and start maximizing your sales funnel's potential.
Don't forget to browse our site for advice on business, careers, and more!