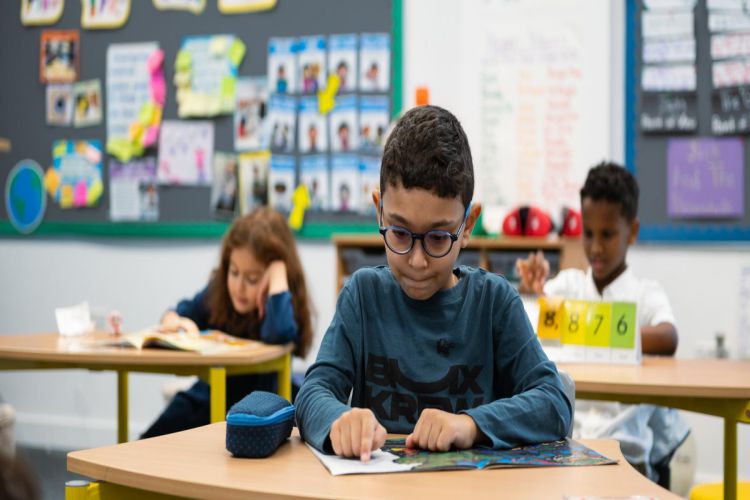 Lebanon has a diverse education system that includes public and private schools. Lebanon's robust dedication to education, with a 95.3% literacy rate, underscores its emphasis on learning.
The PYP, or International Baccalaureate Primary Years Programme, is a prestigious educational framework that offers young learners a solid foundation for lifelong education. In Lebanon, where education is highly valued, the PYP offers well-rounded education, fostering critical thinking, global awareness, and inquiry-based learning, enabling students to become informed global citizens. This article explores the key components and benefits of the IB PYM in IB schools in Lebanon and how it helps build a solid educational foundation for children.
A Holistic Approach to Education
The IB Primary Years Programme is developed for students aged 3 to 12, encompassing early childhood through primary school. It takes a holistic approach to education, recognizing that children's development goes beyond academic achievements. PYP aims to nurture well-rounded individuals who are not only academically competent but also socially and emotionally aware.
Critical Components of the PYP
Transdisciplinary Learning: PYP encourages students to explore topics and concepts that transcend traditional subject boundaries. It promotes inquiry-based learning, where students engage in open-ended questions and investigations that integrate knowledge and skills from multiple disciplines.
International-Mindedness: A core principle of PYP is developing international-mindedness. Students learn about different cultures, perspectives, and global issues, fostering empathy, respect, and an understanding of their place in the world.
Conceptual Understanding: PYP focuses on helping students develop deep conceptual understanding rather than memorising facts. It encourages critical thinking, problem-solving, and the application of knowledge to real-world situations.
Inquiry-Based Learning: Students are urged to ask questions, conduct research, and explore topics that interest them. This approach promotes curiosity and a love of learning.
Action and Service: PYP encourages students to take meaningful action based on their learning. This might involve community service, advocacy, or projects that address local or global issues.
Assessment: PYP uses various assessment methods, including formative and summative assessments, to evaluate student progress. Assessment is used to inform instruction and provide feedback to students.
Benefits of the PYP
Critical Thinking: PYP develops students' ability to think critically and analytically. They learn how to question, investigate, and evaluate information, which are essential skills in today's complex world.
Global Perspective: PYP fosters an understanding of global issues and cultures. Students become more open-minded and aware of the interconnectedness of the world.
Inquiry Skills: The emphasis on inquiry-based learning encourages students to become independent learners who can seek out information, solve problems, and explore their interests.
Holistic Development: PYP addresses not only academic development but also social and emotional growth. It promotes qualities like empathy, resilience, and adaptability.
Preparation for Future IB Programs: PYP serves as a strong foundation for students who wish to continue their education with other IB programs, such as the Middle Years Programme (MYP) and the Diploma Programme (DP).
Multilingualism: PYP often includes the development of language skills, and many PYP schools offer bilingual or multilingual programs, helping students become proficient in multiple languages.
Conclusion
The International Baccalaureate Primary Years Programme (PYP) provides a holistic and inquiry-based approach to education that seeks to build a strong educational foundation for young learners in IB schools in Lebanon. By focusing on critical thinking, global perspectives, and holistic development, PYP equips students with essential skills and values that prepare them for academic success and a lifetime of learning and meaningful engagement with the world. As an internationally recognised program, PYP opens doors to a world of educational opportunities and experiences, making it a valuable choice for families seeking a thorough and enriching educational experience for their children.