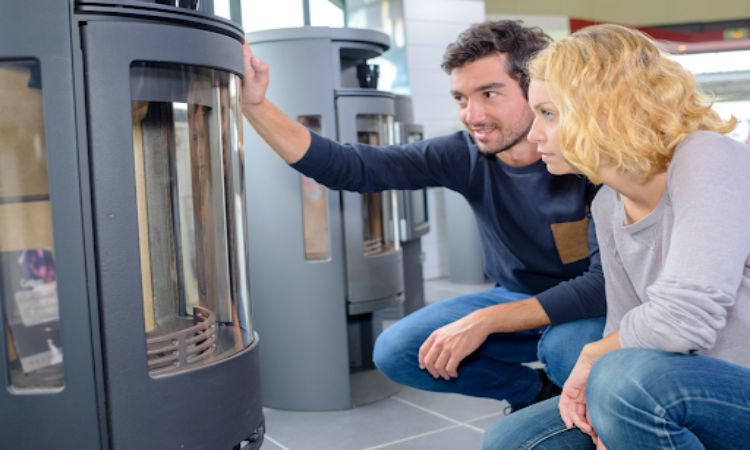 Are you ready to turn up the heat with your knowledge of furnace technology? We're here to ignite your curiosity and explore the exciting world of innovations in heat treatment furnaces.
From types of heat treatment furnaces to benefits, this blog is for you. We will take you on a scorching journey through what's new in this evolving field.
So grab your safety goggles and get ready to dive into the red-hot world of heat treatment furnace technology! Keep reading to learn more.
Types of Heat Treatment Furnaces
Today's market offers a wide variety of heat treatment furnace types. Depending on the kind of material being treated, each has a certain function. Furnaces classified as batch, continuous, vacuum, and atmosphere-controlled are the types used.
Batch Furnace
This type of furnace is used for small-scale operations or when dealing with a limited number of parts. It involves placing a batch of components into the furnace chamber at once for uniform heating and cooling.
Continuous Furnace
As the name suggests, this furnace operates by feeding parts through a conveyor belt or chain system. It is ideal for large-scale production as it can handle a high volume of parts.
Vacuum Furnace
Vacuum furnaces operate under low-pressure conditions. This is to remove atmospheric gases from the chamber before heating. This allows for cleaner results without any oxidation or scaling on the surface of the parts.
Atmosphere-Controlled Furnace
This type of furnace is used when specific atmospheric gases are required for the heat treatment process. It filled the furnace chamber with a controlled gas mixture to achieve the desired results.
Components of a Heat Treatment Furnace
Regardless of the type, most heat treatment furnaces have similar components. These components work together to achieve the desired results.
Chamber
The furnace's chamber, which holds metal components for heating, is its central component. Usually, it's made up of materials resistant to high temperatures. Among these resources are:
Ceramic
Refractory brick
Stainless steel
Heating Elements
These are responsible for generating heat inside the chamber. They can be in the form of:
Electric Resistance Heaters
Induction Coils
Insulation
Insulation materials help to hold high heat inside the chamber by preventing heat from escaping. This reduces energy consumption and improves efficiency.
Temperature Sensors
These sensors measure and check the temperature inside the furnace. This is to ensure the heat stays within a safe and desired range throughout the process. They can be included as:
Thermocouples
Infrared sensors
Radiation pyrometers
Control Systems
Modern furnaces are outfitted with advanced control systems. These systems monitor temperature, pressure, and other variables. This is to guarantee exact and reliable outcomes. Also, it increases efficiency and safety. These systems also enable remote monitoring and control.
Cooling Systems
After the heating process, cooling systems are used to quickly reduce the temperature of the metal components. This helps to lock in the desired properties and prevent warping or cracking.
Benefits of New Technology in Heat Treatment Furnaces
Heat treatment furnaces have been a crucial component in the manufacturing industry for many years. It plays a vital role in improving the strength and quality of various materials. Yet, with fast growth in technology, new creations have been introduced in heat treatment furnace technology.
These cutting-edge developments have brought about numerous benefits that improve efficiency. It also reduces costs and enhances the quality of the end product. Here are some of the key benefits of new technology in heat treatment furnaces:
Enhanced Precision and Control
Another benefit of new technology is precision and control over the heating process. Traditional furnaces often relied on manual settings and adjustments. This is prone to human error and could result in inconsistent heating.
With technology, heat treatment furnaces can achieve a high degree of accuracy and consistency. This is to achieve better-quality products. These technologies include computer-controlled heating cycles and automated temperature monitoring systems.
Increased Efficiency
New technologies like induction heating have significantly increased furnace efficiency. It helps reduce energy consumption and minimize downtime between operations.
Induction heating uses electricity directly. This is to generate heat within a material without any contact with an intermediate medium or open flame.
This eliminates heat loss due to convection or radiation while also providing quicker heating times. Also, these systems need furnace maintenance compared to traditional gas-fired or electric-resistance furnaces.
Customization Options
The latest advancements in heat treatment furnace technology allow for more customized solutions. This is based on specific needs and requirements. With computer control systems, manufacturers can program the heating cycles. This is to conform to the material being treated.
It results in a more tailored and efficient process. Heat treatment techniques for different types of steel may require different temperature ranges. which can now be easily achieved with new technology.
Improved Safety
New technology has also enhanced safety features in heat treatment furnaces. It can reduce potential hazards for workers and minimize the risk of damage to equipment.
Automated controls ensure that operating conditions are checked and adjusted if necessary. Additionally, induction heating eliminates open flames and combustible materials from the process. This can significantly reduce the risk of a fire or explosion.
Cost Savings
One major development is the use of advanced digital control systems. These systems allow for more precise temperature and atmospheric control. It results in less wasted energy and higher efficiency.
These innovations in heat treatment furnace technology are allowing businesses to save money. At the same time, it allows them to still achieve high-quality and consistent results.
Use Heat Treatment Furnace Technology Today
The advancements in heat treatment furnace technology have greatly impacted various industries. It helps increase efficiency and produce better-quality products.
With these advancements, heat treatment furnaces will continue to evolve. It plays a crucial role in manufacturing processes. Stay ahead of the game by investing in the latest furnace innovations.
This will provide your business with a competitive edge. Don't miss out on the opportunity to revolutionize your business.
Are you looking for more articles similar to this? Check out the latest from our blog site.